I hadn't actually watched an entire episode of Dora The Explorer until today when we walked up to the Churchill Theatre to review the Dora The Explorer Live! experience.
And it was an experience.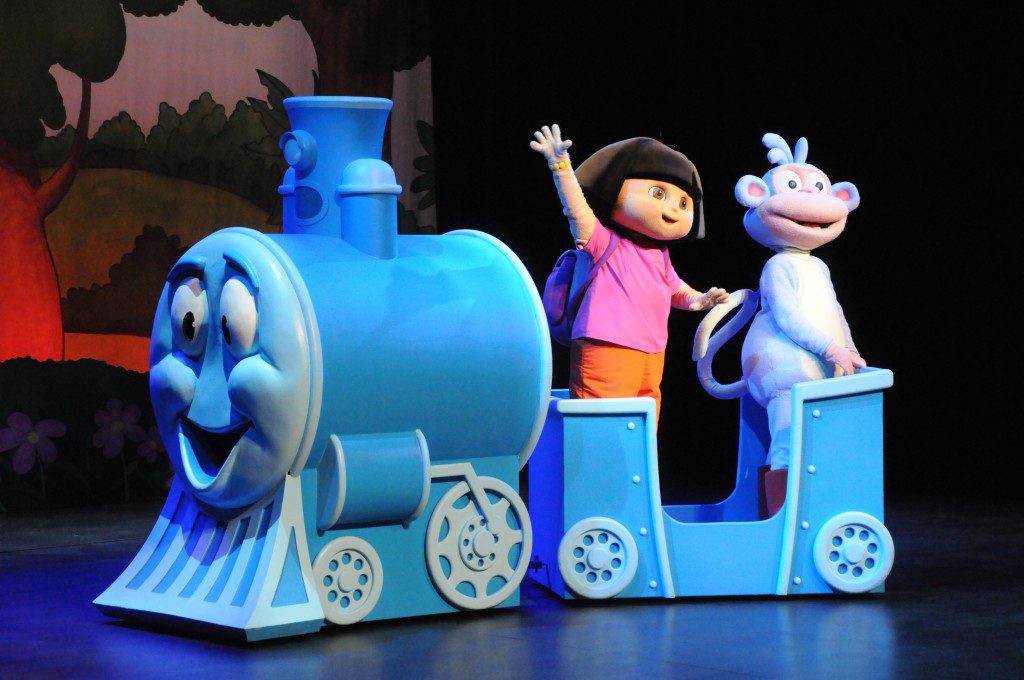 The stalls were filled with row upon row of children singing and shouting and stamping and totally engaged with Dora and the cast as they spun their story of the journey to the City of Lost Toys. The show had all the features that you see on the TV: the songs, the actions, the language learning. And of course, the necessity to watch out for Swiper.
We screamed and giggled and danced and pointed and waited impatiently through the very long intermission. We sang and stamped and were totally absorbed by the characters and the story, all of whom are like best friends to my youngest, not to mention most of the audience.
We had a fabulous time.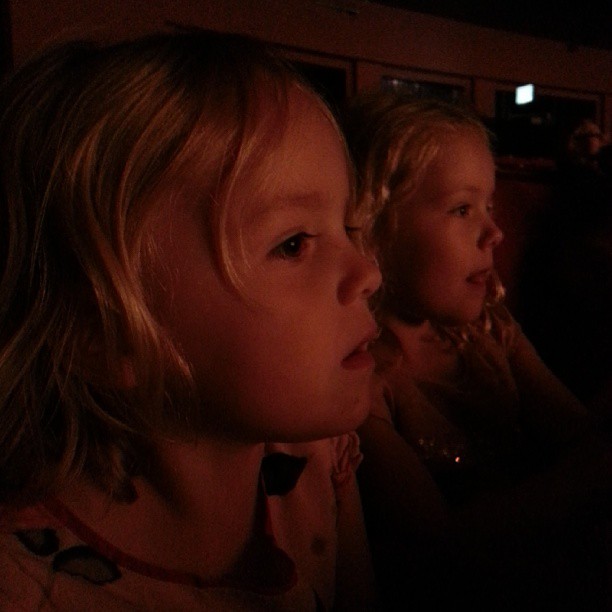 It's just such a shame that it comes at such a cost: tickets cost £18.90- £20.90 with an additional £2.85 transaction fee. As a friend lamented today, taking four people to the cinema on Empire Tuesday (which is cheaper) cost less than one ticket to the Christmas pantomime. This is not a criticism of Churchill Theatre but shows in general. I sat in a room filled with excited children, all of whom were fully interacting with the characters on the stage. They were engaged with the show in a way that you are not when you sit in a cinema. To bring up the next generation of people who appreciate live theatre, they need to be able to access it now. When an hour in the company of Dora and her friends costs nearly £100 for a family of four it's hard to see how this will happen.
Dora The Explorer Live! is in Bromley until Wednesday then it moves on to Glasgow.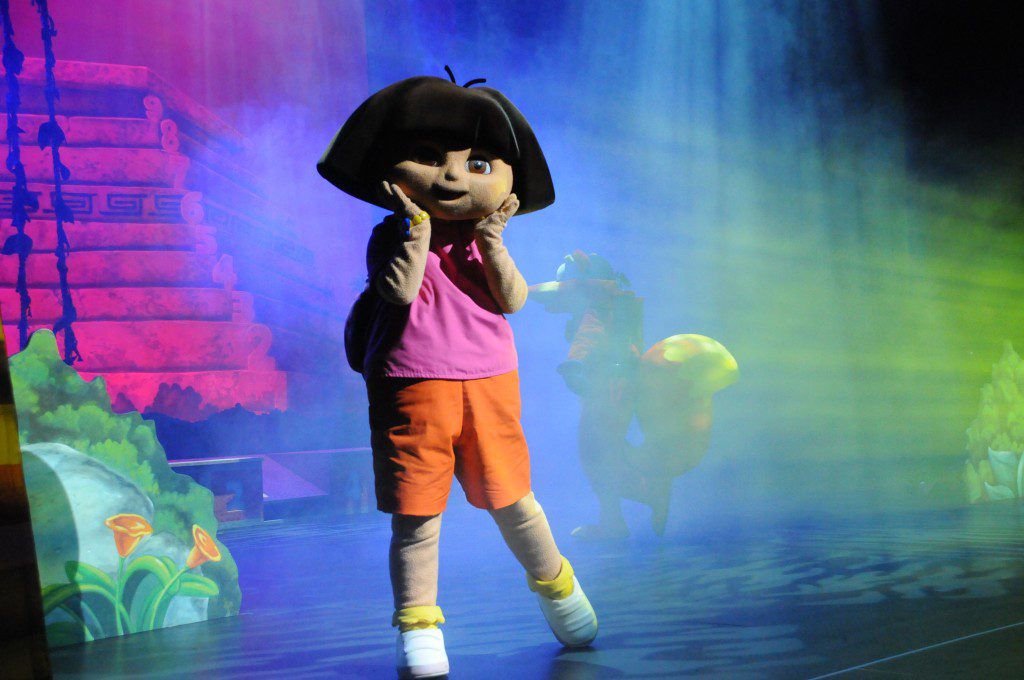 I would like to thank the staff at the Churchill Theatre, all of whom were incredibly helpful and very professional, not to mention friendly.
*Disclaimer: we were provided with tickets to the show for the purposes of writing this review. All opinions are our own. The Churchill staff were fabulous.*