Did you know that you can buy Hama Beads in specific colours? I didn't, so was delighted to receive an orange packet recently. They were perfect for a few Halloween-related Pumpkin crafts.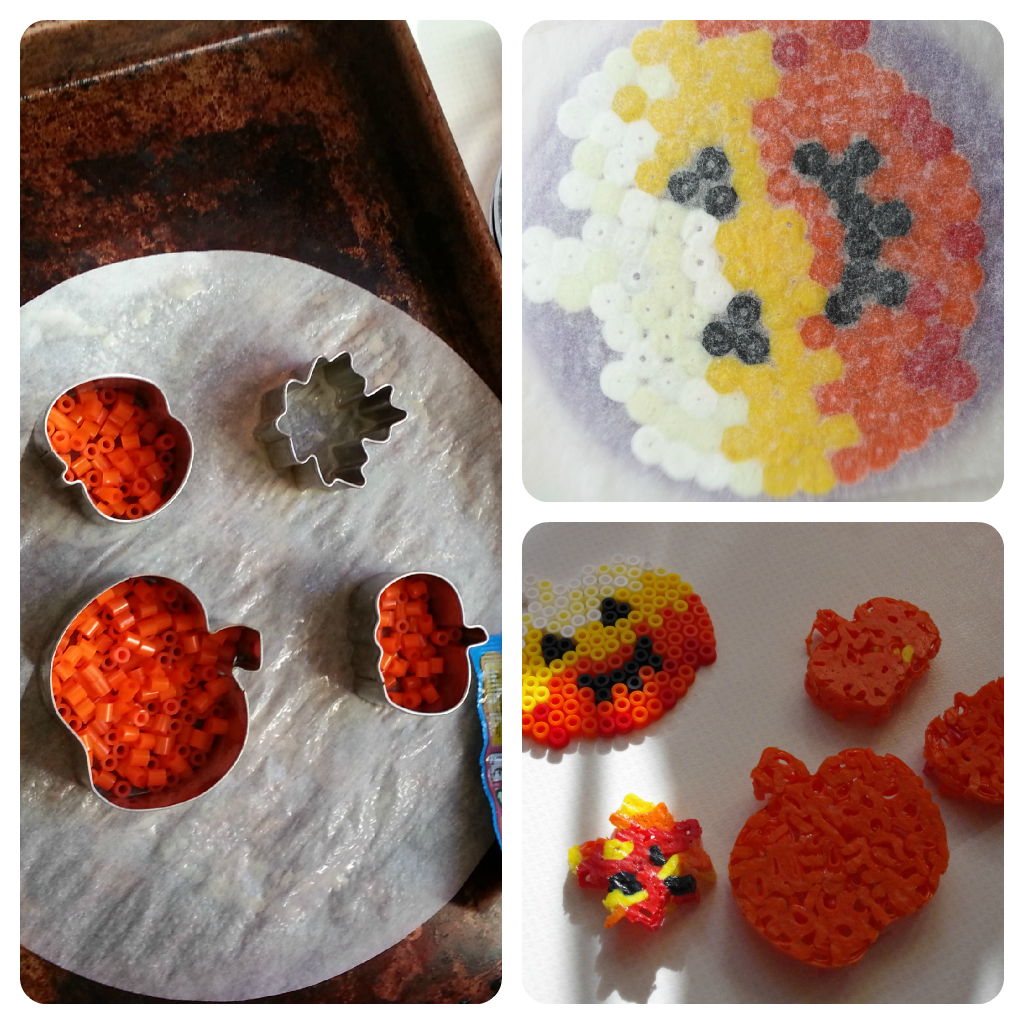 1. Oil the inside of pumpkin- and leaf-shaped cookie cutters, then add a thick layer of Hama beads. Bake on a lined baking sheet in a hot (180C) oven until beads are fused.
2. To make the ombre pumpkin, I used white, yellow and orange Hama beads (Perler or other fusible beads will work too) to create a pumpkin shape around the black facial features. I blended the layers of colour slightly with cream between the white and yellow, as well as some red at the very base of the pumpkin. Once finished, cover with paper and iron the design until the shape is fused.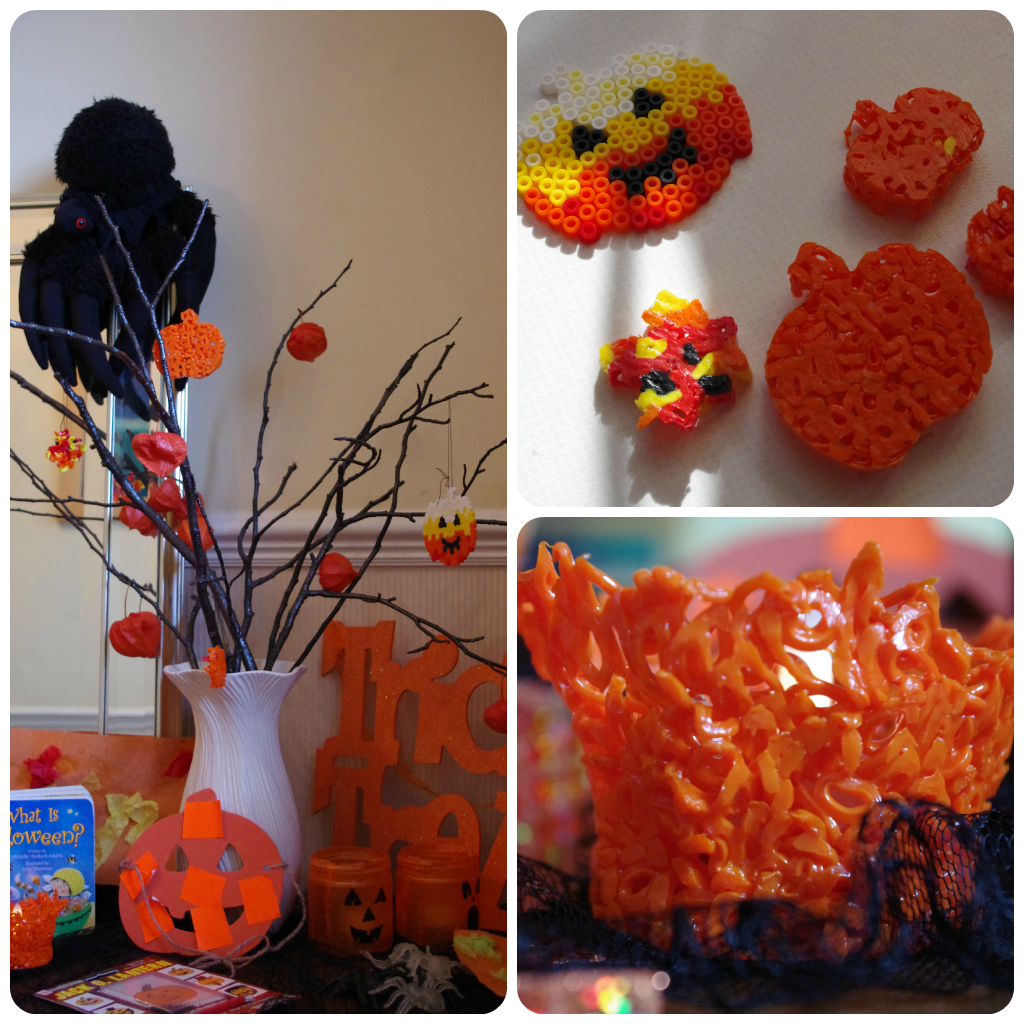 Thread shapes with cotton or fishing wire. Spray small branches with Rustoleum Oiled Bronze and put into a vase. Hang pumpkin and leaf shapes on the branches. I also added some Chinese Lanterns.
3. I also oiled a jam jar, and lined the inside with orange beads then put into a hot oven until they were melted. Whilst still warm, I levered the tea-light holder out of the jar and manipulated the tea-light holder into a shape I was happy with. Add a battery-operated tea light.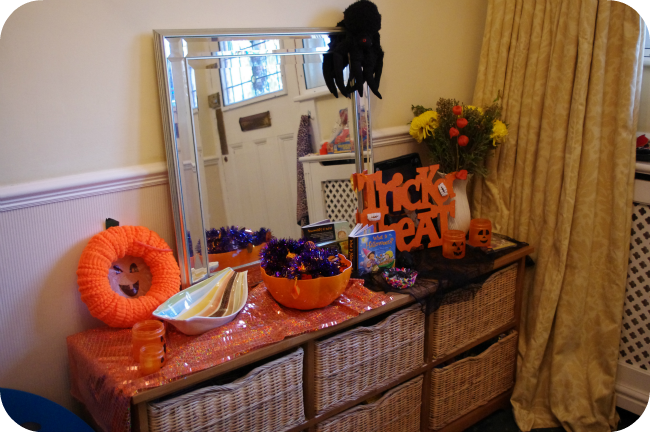 All of these things are sitting on our Pumpkin display table in the hallway where the children can help themselves to things and explore the topic and season with each other.
If you are new to Hama Beads, I have a very helpful basics post on crafting with melting beads, but Merry is the font of all Hama Bead Knowledge.
*disclosure: I was sent the beads to make my crafts. You can tell I liked them, right/