I had such fun making these last year with our girls that I thought I'd revisit them, in advance of our big day.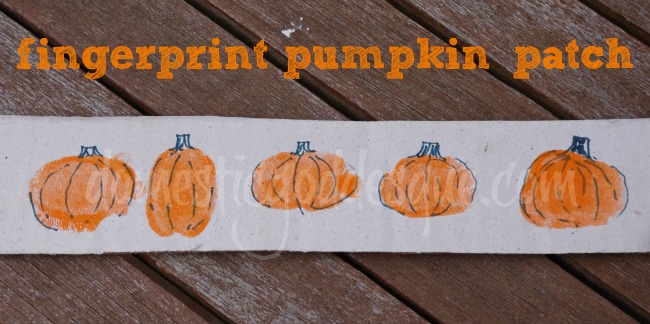 You need an orange ink pad, paper and some markers.
Simply get your child to make clear finger and thumb prints on the paper: make various shapes and sizes with different fingers. You could use the clenched knuckles of a fist to make a giant pumpkin.
Leave them to dry then use markers- brown, black and green, to add details to your pumpkin patch. The Girls left me to add the details because they had moved on to something else.

This year, we're making a large patch which we can use as a countdown. I shall add the photo once we've made it this weekend.