I had the luxury of enjoying a drink by myself on Tuesday. In this case the drink was an amazing Espresso Martini, served by candlelight in the ground floor of Beaufort House, whilst I read a few pages on my Kindle, unencumbered by children.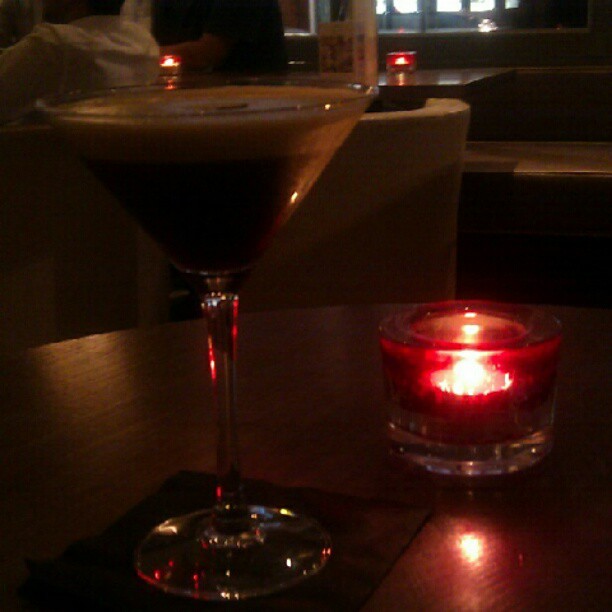 And yet, it transpires that Beaufort House is child-friendly. Eons ago, when I lived across the bridge in Battersea, the building was a Russian bar called Babushka that  I only ever walked past. Now it's a beautifully decorated haven that I would move into, if only it were on my doorstep.

It's not just the welcoming decor- velvet sofas, fabulous retro wallpaper and thick table linens- of the member's only club, but the delicious food that I loved. We were served a selection of delicious canapes including Truffle Arancini that dissolved on your tongue, Ham Hock Terrine with Picalilli which contrasted in flavour with the delicate soused Sea Bass, and wonderfully decadent Smoked Salmon with Caviar. They made me very happy. As did the eeny weeny Lemon Meringue tartlets.
And the drinks were utterly divine too. I would happily have taken home the Espresso Martini, but then they served me a Spiced Pear Mojito. And Pink Champagne. It would have been rude not to try them all….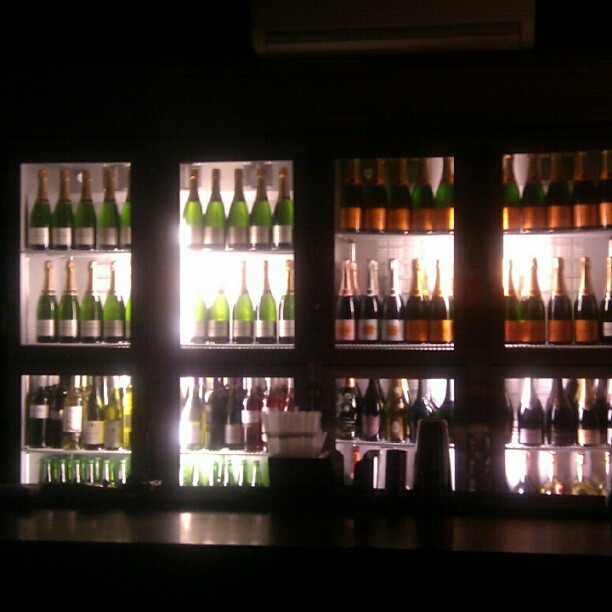 The Beaufort House Experience spoke to me. I loved it all: the atmosphere, the decor, the food, the drink, but what I liked most was chatting to Simon, the owner, on our tour of the 'top floor party room' with it's wall of champagne, the Member's Room, and the Club Room that we were in. He clearly loves what he does: it shows in the way he talks about Beaufort House, the menus, the children's parties they offer, the way that they plan on using the spaces they have to offer daytime and evening events.
Beaufort House is a truly wonderful place. Dare I say an oasis, or is that too cheesy? But it got me thinking that DH has a Big Birthday coming soon. And he does love cocktails……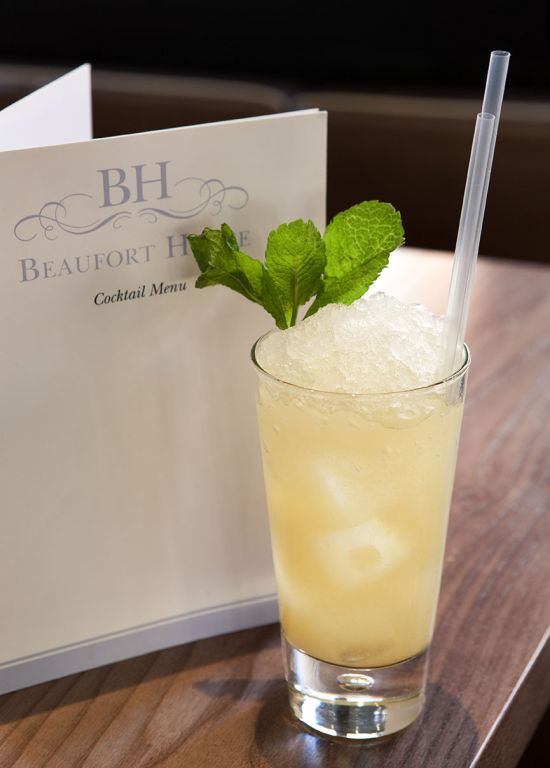 If you don't believe me, then read what Life at the Zoo, The Good Life, KidsFunLondon, Not a Notting Hill Mum and Transatlantic Mum thought of our evening out.
*disclosure: I was invited to Beaufort House for the evening but under no obligation to write a review. All opinions and superlatives are my own, and not written under the influence of cocktails.