I got to Get Crafty last week at Oxfam in Camden High Street. Buttonbag- a fabulous sewing kit company started by Sarah and Sara (I know, that confused me somewhat) have created a series of fabulous crafting kits which enable you to repurpose bits you already have (or indeed Oxfam purchases) to make lovely things like bunting and thrifty patches . It's such a super idea.
On top of that, the ideas they came up with when they began working with Oxfam were so many and wondrous that Sara and Sarah (think Ant and Dec only taller and more stylish. And female, obviously.) came up with ReCraft: your guide to repurposing, upcycling and generally using old stuff to make new things.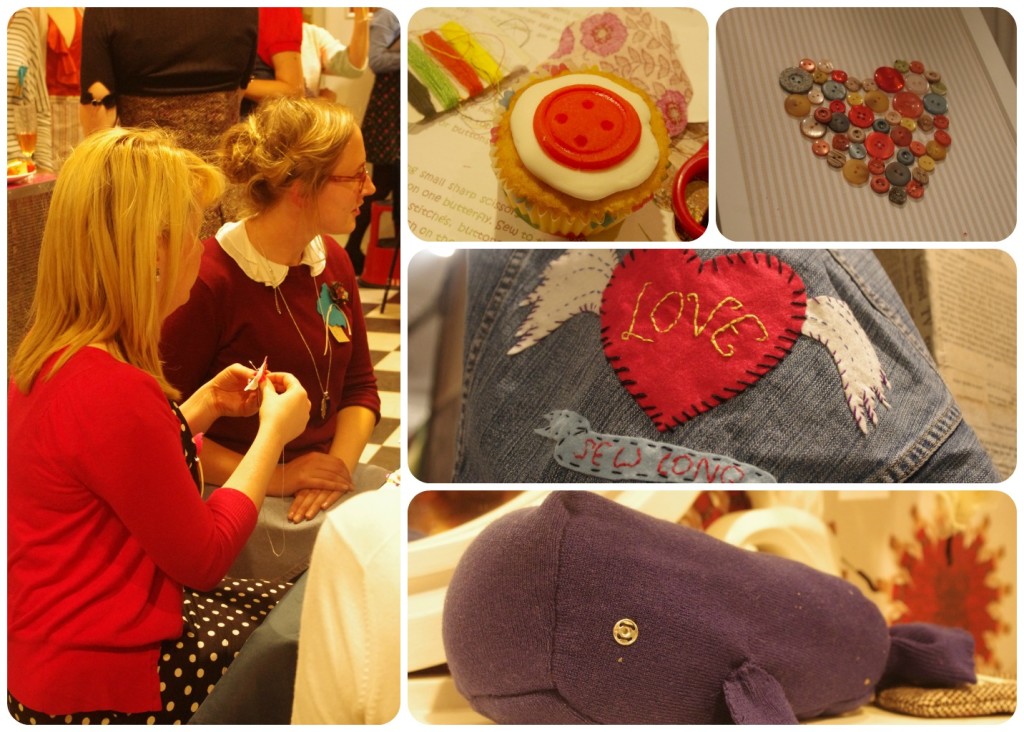 It's not a new idea, the Make Do and Mend philosophy, but it is a brilliant book, and I had the luxury of meeting Sara and Sarah, and as lovely a group of bloggers and desperately young and glamorous crafters as you are ever likely to meet in Camden on a Wednesday evening, and have a go at making myself something.
I was very pleased with my work: a dear little brooch make from scraps of fabric. I was gutted that there was no space on the penguin table, but made up for it by chatting about myself (a bit) glue guns (a lot) and nipple tassles (incessantly. I am practically an authority on the subject now) with Sam and Lea from the High Tea Cast.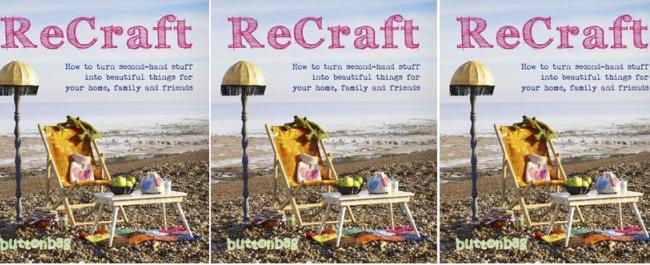 I was delighted to be a given a copy of ReCraft to take home with me, which is how I came to be waist deep in glitter this afternoon whilst Dimples took a nap. I have my sights set on Christmas presents for the teachers at school, and the book had a lovely idea for repurposing mismatched cups and saucers. As luck would have it, I picked up an entire tea set for less than the price of a Grande Starbucks in a charity shop recently and had been thinking about making some candles for them but this craft appealed to me so much more. Firstly, it uses glitter, and secondly, it's so quick. OK, there's no call for a glue gun, but you can't have everything.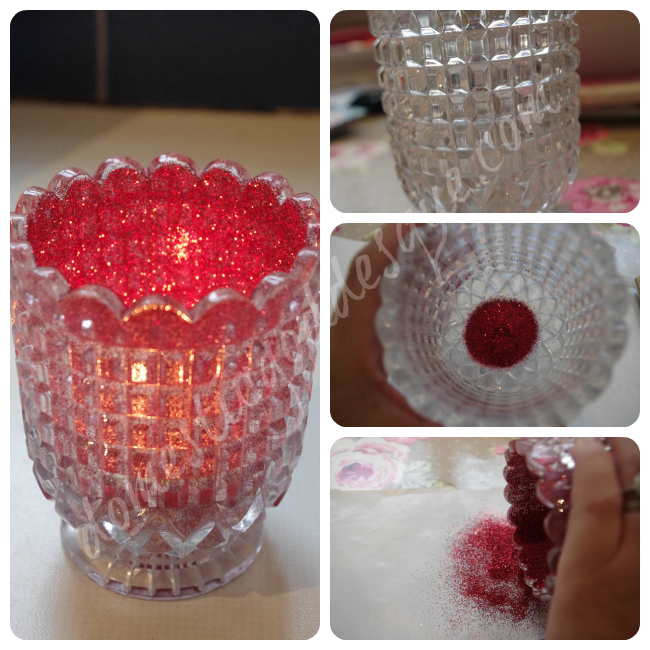 It goes like this:
1. Take your clean vessel. In this instance I'm using a cut glass vase.
2. Paint inside with glue. I used ModPodge because it has better stickability than PVA, which is not to say you couldn't use PVA.
3. Cover glue evenly with glitter. If you ever used to have to grease and flour a baking tin for your mum, you should nail this first time. There's an art to getting the glitter to the very outer edges. If you do this over a sheet of a4 paper, you can use it to scoop up the glitter and tip backj into your vessel for a second go. Or back into the pot.
4. Leave to dry.
5. Insert tea light. Enjoy the sparkle.
I cannot tell you how much I love my Charity Shop trinket now that it has been embellished with glitter.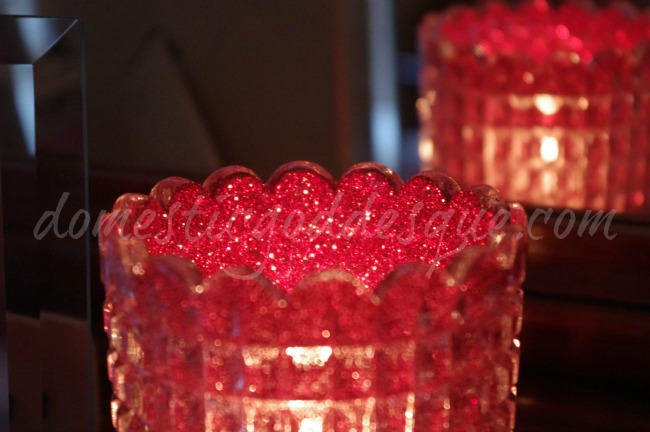 For this and other super ideas, order your copy of ReCraft now: only £12.99.
*disclosure: I was invited to this event and given a copy of the book and sewing tin. All opinions are my own.