Did I mention we are in Arizona?
On a House Exchange?
Did I also mention the pool?
The Monster Truck?
Don't get me started on the supermarket baking aisles will you?
Travelling with children is always challenging, particularly when they are quite young. I try not to think about the last time we travelled to America. With a baby and a two-year-old. By the end of the flight I wanted to gouge my eyes out, especially when someone, as she was disembarking, looked at me with shining eyes and told me that she had been 'praying for me'. Moving on….. The Little Misses are 2 and 4 and as such are not up for cramming every single moment with seeing-of-sights and doing-of-things. They are enjoying hanging around the house, watching Disney Junior (which, by the way, is much less annoying than the UK version. Bizarre, because they seem to actually play all the programmes that feature on CBeebies at home: 3rd and Bird, Octonauts, Bob the Builder etc.) and swimming in the pool. So we have fallen into a pattern of doing something in the morning, before it gets too hot (it's currently hitting 104F by midday) and then spending lots of time in the pool. Adventures we have been on so far:
1. AZ Museum of Natural History. The sign on the door: No Smoking, No Guns made me laugh. Now I realise that this sign is common place. The Museum is brilliant though: air-conditioned- as most things here are- and well-laid out, there are plenty of hands-on exhibits, including a  Dinosaur Hall with animated Dinosaur Mountain. I really enjoyed panning for gold, although the creaking doors in the Jail House rather freaked me out. Oh, and we also held Dinosaur Poo. What's not to love about that?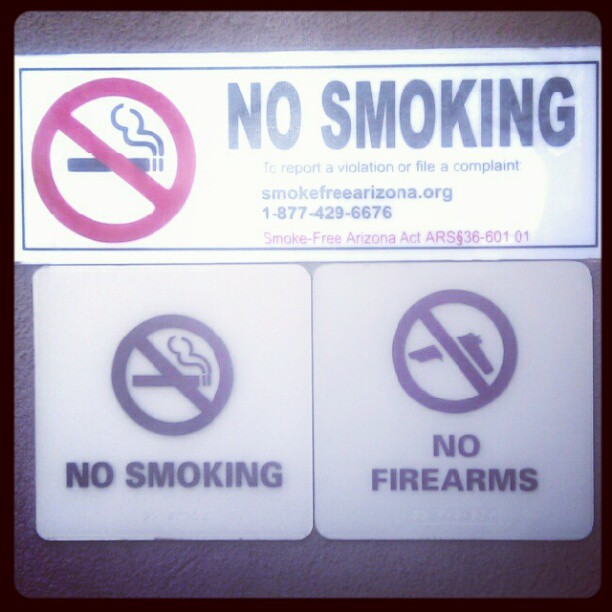 2. Phoenix Zoo is, understandably, one of America's 5 Top Zoos for Kids. From the brilliant lush tropical landscaping to the frequent hydration stations to the perfectly placed Spray Park. All of which are essential because the zoo is on the edge of the Papago Park and it's hotter than hell there by midday. Getting there too early is not possible, as it opens at 7am. Obviously we loved all the animals, particularly the Galapagos Tortoise which was enormous, and actually moving (towards the giant heap of lettuce that must have been it's breakfast). Take swimwear to make the most of the spray park. Plan what you want to do too, as we missed out on the Giraffe Experience because of a timing issue. It's one of the best zoos I have ever been to.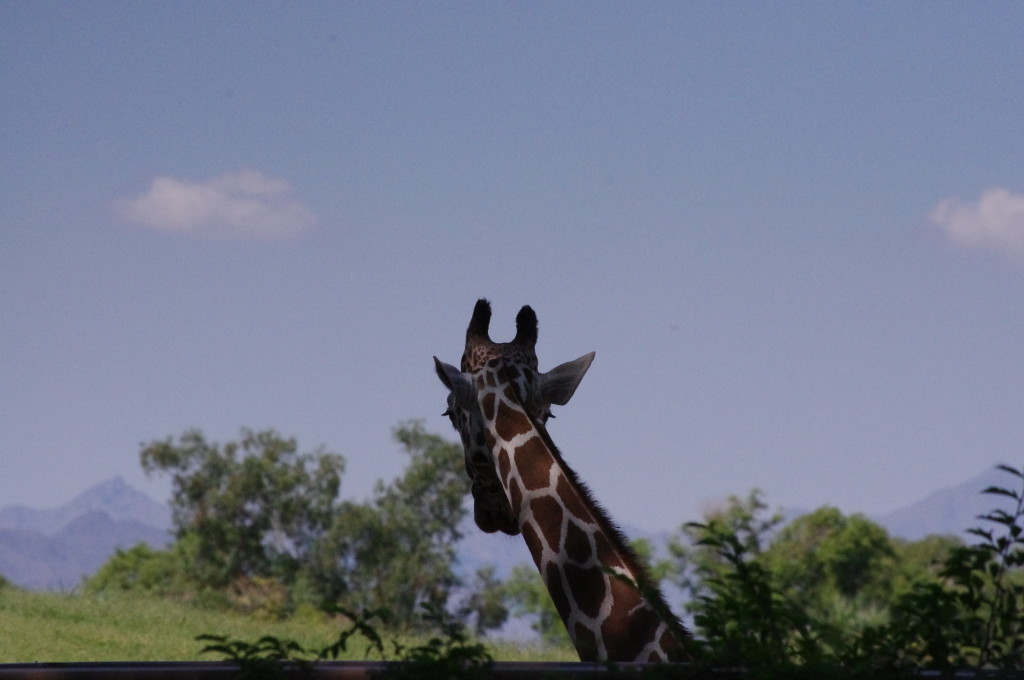 3. Children's Museum of Phoenix. Undoubtedly the best experience ever. We were there for hours, and the only reason we persuaded the children to leave was to go for a swim. Use any superlative you like, this place fits the description. Every single thing is designed for children, designed to be touched, explored and played with by children. There is a huge art room with crafts to make that you can take home, and our girls adored painting the giant rocket in the art room. Every few days, there's a new colour of paint, and it's slowly getting larger as more and more layers of paint get added by the Museum's visitors. There's a fabulous 'Grocery Store' with mini shopping carts, checkouts and food distribution centre. There's a giant structure in the lobby that you can climb over, which extends up to the top floor. I could go on, but I won't. You simply must visit.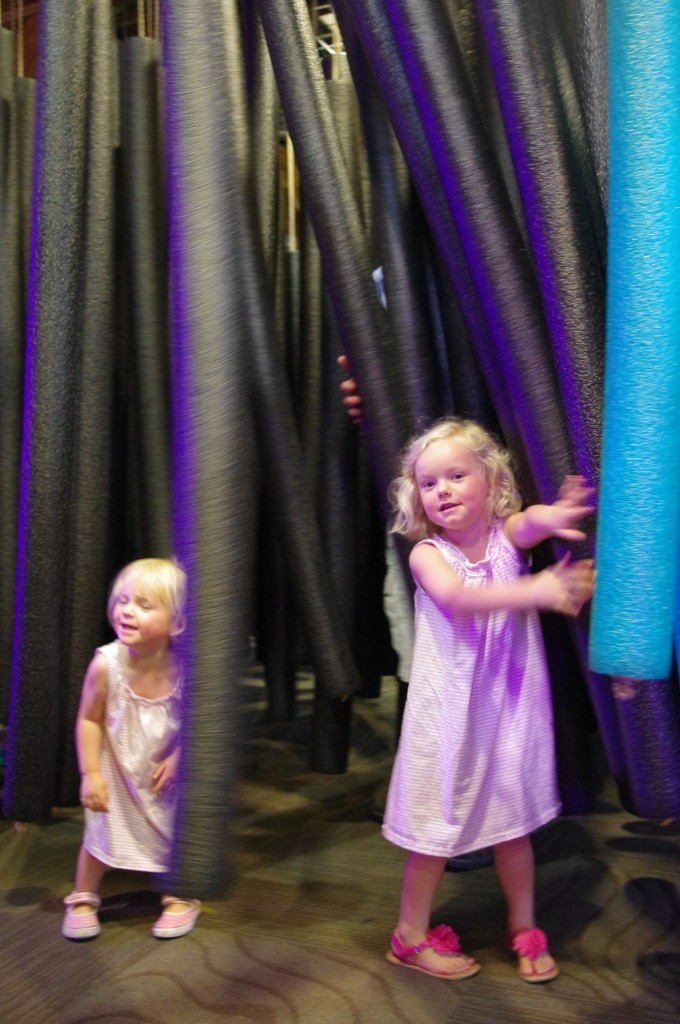 4. Canyon Lake and Dolly Steamboat. The drive along the Apache Trail is beautiful, and everything that you see in the Westerns on TV you see out of the window: mountains hewn from red rock, tall spiky cacti with hands that reach up to the sun, dry dust the colour of peaches. The winding roads are an experience, too, especially in a country designed for the car, not to mention the single-lane bridges. We spent an hour cooling off in the water before tucking in to some of the best burgers at Lakeside Restaurant whilst we waited for the noon sailing of Dolly. It wasn't that busy in high summer, but I definitely recommend booking in advance to be sure of getting on board. The narrated ride around the lake is fabulous, not least because we sat in air-conditioned comfort whilst spotting Mountain Goats, Peregrine Falcon and numerous rock-formations-which-looked-like-ET/elephants/Johann Sebastian Bach/um, well lets call it a mushroom shall we?  And if you still have energy for sight-seeing, you can call in at Goldfield Ghost Town on your way back to Phoenix and pan for gold.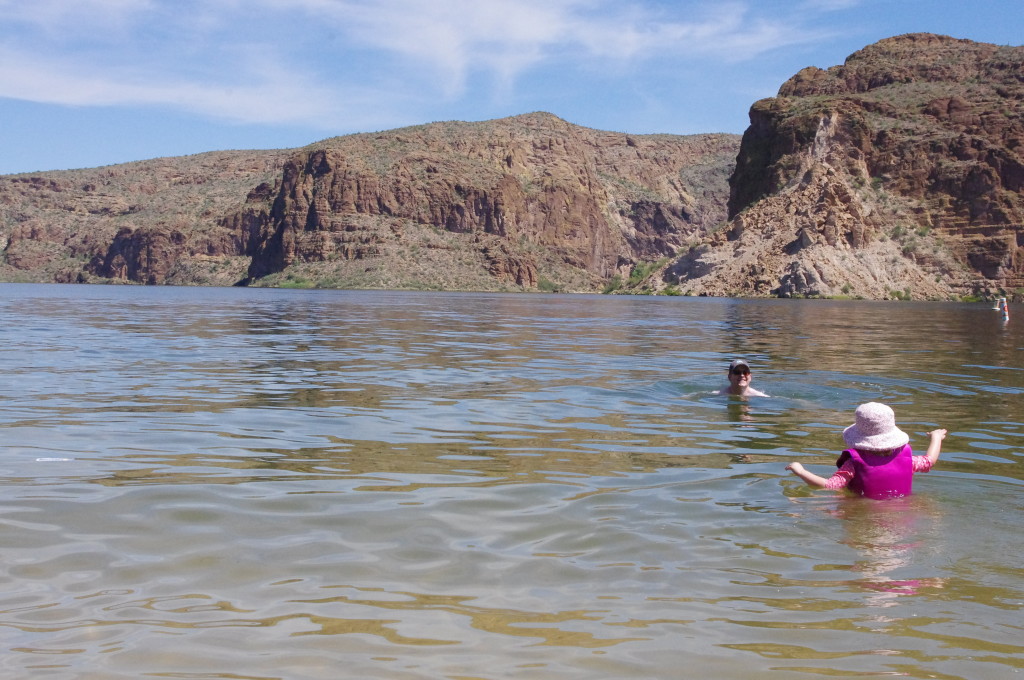 5.Eat at the 5 & Diner in Mesa. It's a great diner experience, from the chrome fittings to the table-top juke-boxes. And this is a place that really caters for children: if you bring the kids in for breakfast on a Saturday morning in their PJs, they eat for free. There are dozens of books for the children to pore over whilst  they wait for their (Mickey Mouse shaped) pancakes, not to mention crayons and colouring. The food is utterly scrummy and far too much for normal mortals to manage, but don't think I didn't try. You can add flavouring to your drinks (Cherry coke, anyone?) and the sundaes are all to die for. My girls left begging for us to come back for tea. Recommendations don't come bigger than that!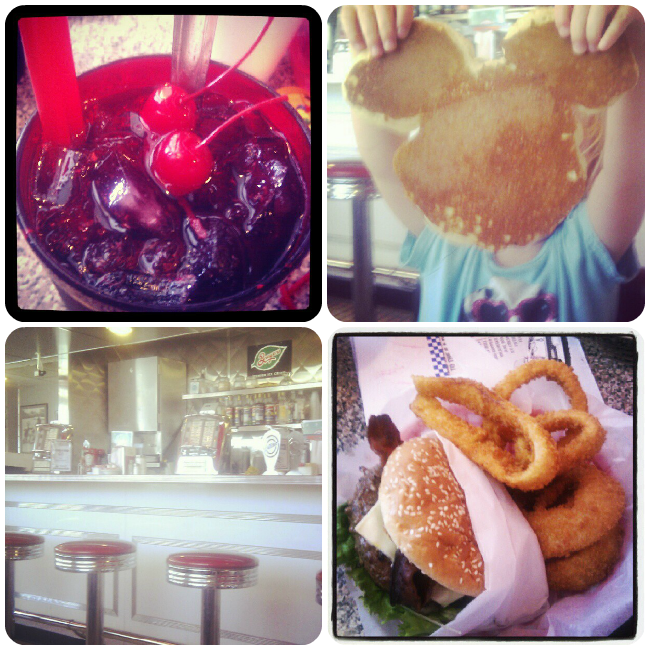 6. Rawhide: just to the South West of Phoenix is a themed park that gives you a proper chunk of the Wild West. There is a Petting Zoo and Burro Rides for the small children, you can become a Junior Sheriff and watch a 'Gunslinger' show. Eat at the Steakhouse with it's live Country Music, and get the kids 'Smores at the Table dessert. Then get your Western costume on for a photo souvenir at the Photo Emporium. We loved it!