I remember travelling to London from school to look at works of Art in the big London Galleries. In particular was Rene Magritte's art, featuring bowler hats and famous- to me at least- for appearing in the film The Thomas Crown Affair. I wanted to use the above painting as a basis for an art project with The Girls.
When we were looking at his work online, LBG made the excellent point that it looked "like he had cut out the shapes". So that's how we approached it.
In advance of the project, I gathered the bits and pieces, not that there are many:
odds and ends of wrapping paper, or old kid's art
scissors
glue
backing paper
markers
I cut out the odds and ends so that they were half the size of our A4 backing paper. I also showed The Girls how the process worked, then I pretty much left them to it.
First, you cut a shape from the wrapping paper (you can draw a shape for your children to cut out if this is easier): I found that simpler images worked best.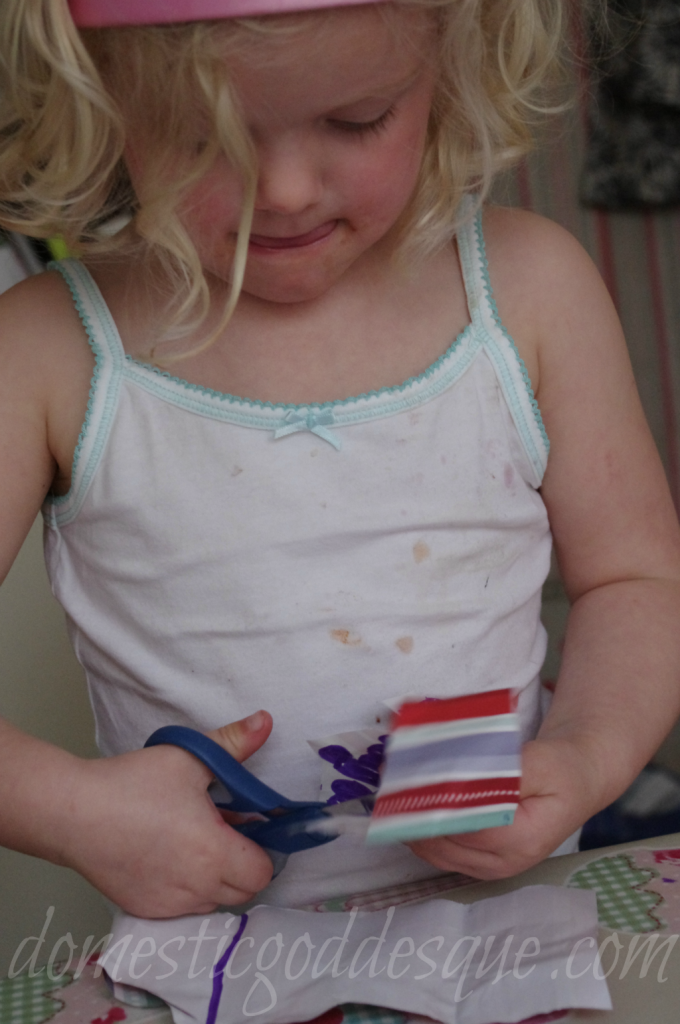 Next, you glue it in place. The easiest way is to glue the 'negative image' (ie: the paper from which you cut your shape) to one half of your backing paper, and then glue the image to the opposite half, ideally in the same position that the corresponding 'negative' is on the other side.
Then add detail with markers.
Our finished pieces, with apologies to Magritte: