We have a French au-pair with us for the next few weeks which means I am cooking for three most nights. I was in the slightly embarrassing position the other day of not actually having planned and therefore found myself hunting around in the freezer at last minute in order to feed us. I found a small mince base that had been left over and frozen with a view to making Cottage Pie for The Girls and came up with a plan.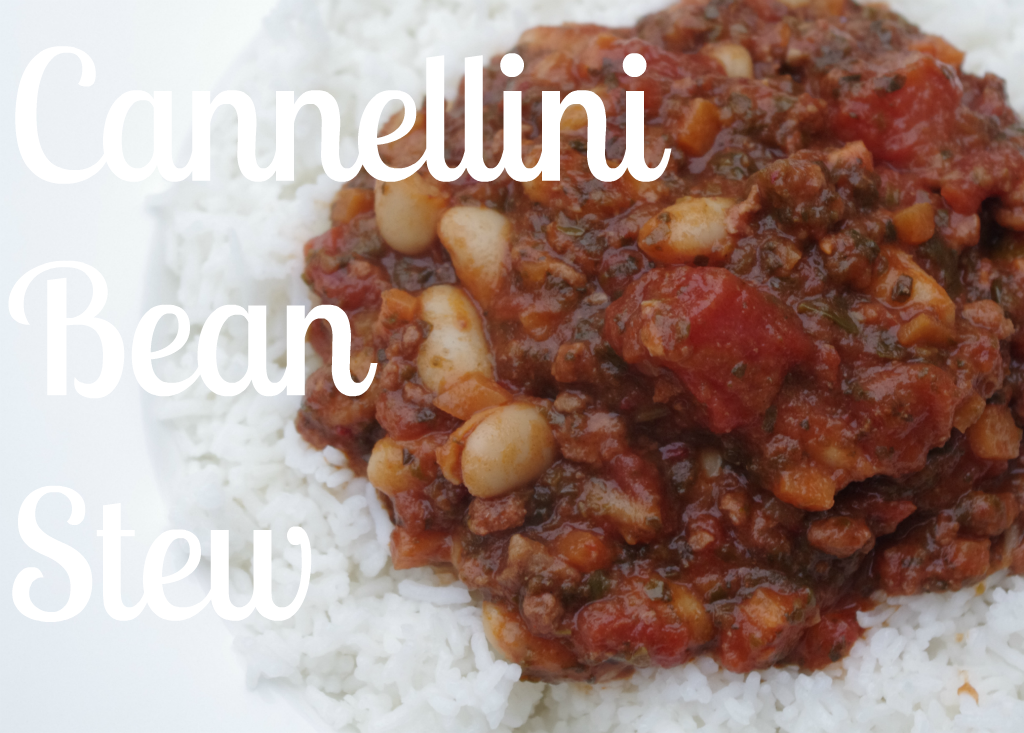 I have always found it odd that Delia Smith's Cookery Course calls for 1lb of leftover cooked mince with which to make a Cottage Pie. This has always made me laugh. Who, I thought, overcooks by that amount? 1lb of mince is not an accidental amount to cook. Yet I found myself wishing for 1lb cooked mince on this particular night. I made do with about half of that.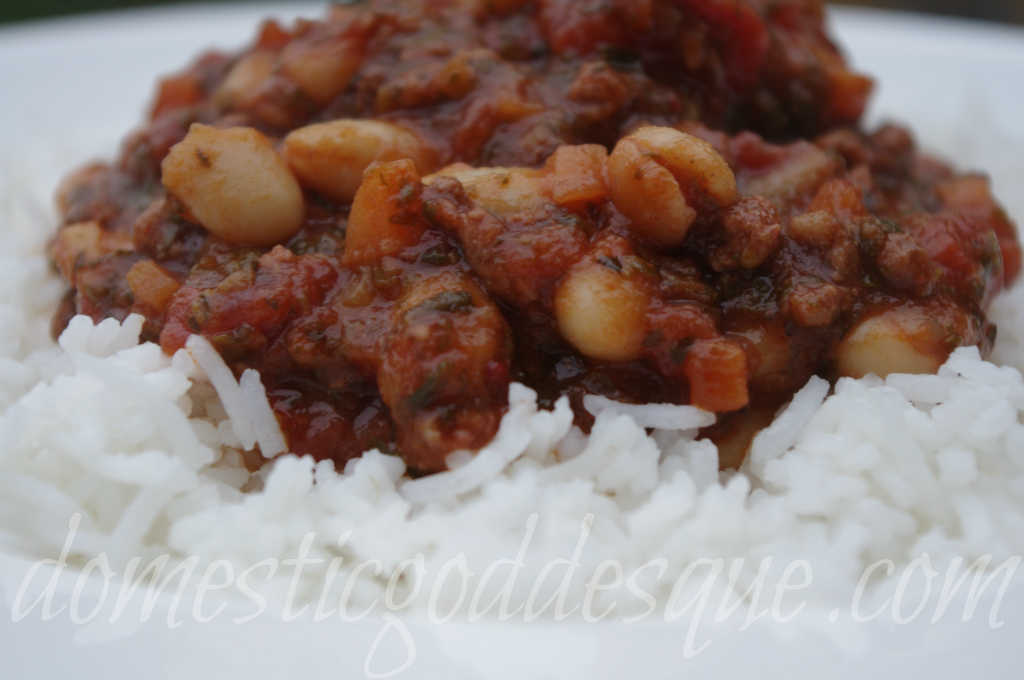 So, the base that I used consisted of onions, celery and carrot (all finely chopped) and Lardons fried together until brown and crispy, then I added in beef mince and some beef stock and let the whole thing simmer for an hour or so.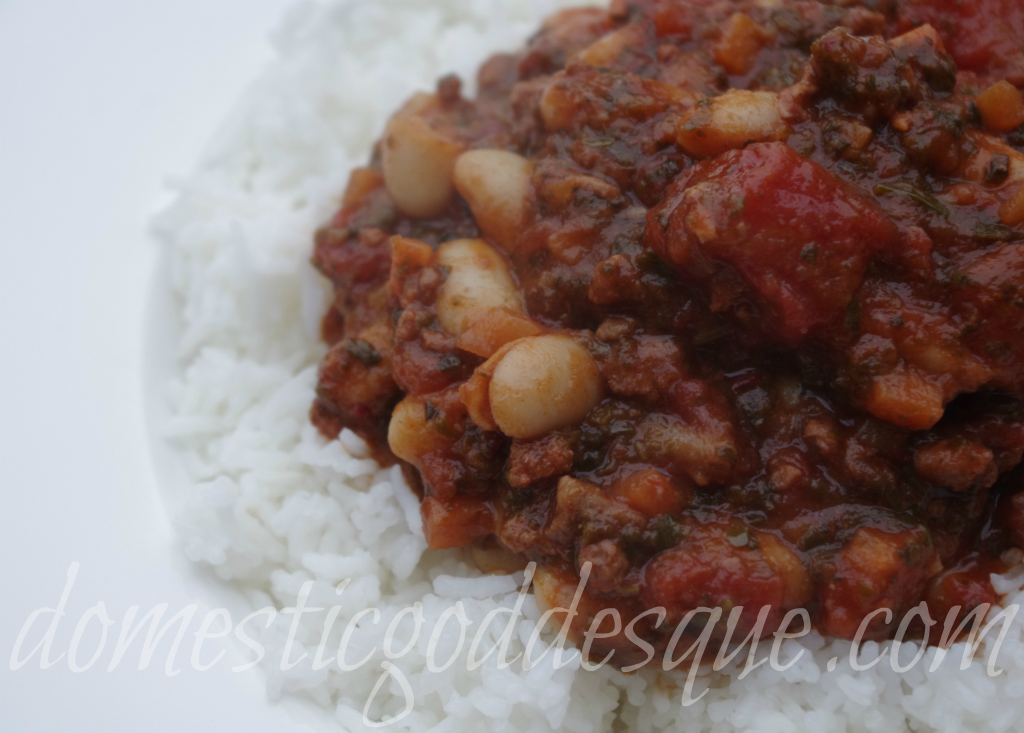 To make the stew, I added a can of drained and rinsed Cannellini beans and a can of chopped tomatoes. I also added two frozen cubes of chopped spinach. Then I mixed 1/2 beef stock cube with 1 tbsp of tomato puree, 1 tsp each of Lazy Garlic and Lazy Chilli, 1 tsp Paprika and a good grind of mixed peppercorns. Then I left it simmering on the stove whilst I put The Girls to bed- 45 minutes to an hour. Serve with rice.