We made these painted plant pots for Easter, but they would also make great gifts for Mother's Day, her birthday or a Teacher Appreciation Gift.
I work very hard to come up with hand-made items for my Little Misses to give to their grandparents on high days and holidays. I like to think that they appreciate the thought and are happy to show off these items to friends. I am buried daily by a flurry of 'art' that they bring home from school so don't necessarily have the perspective to appreciate these mementos, but I know that grandparents do.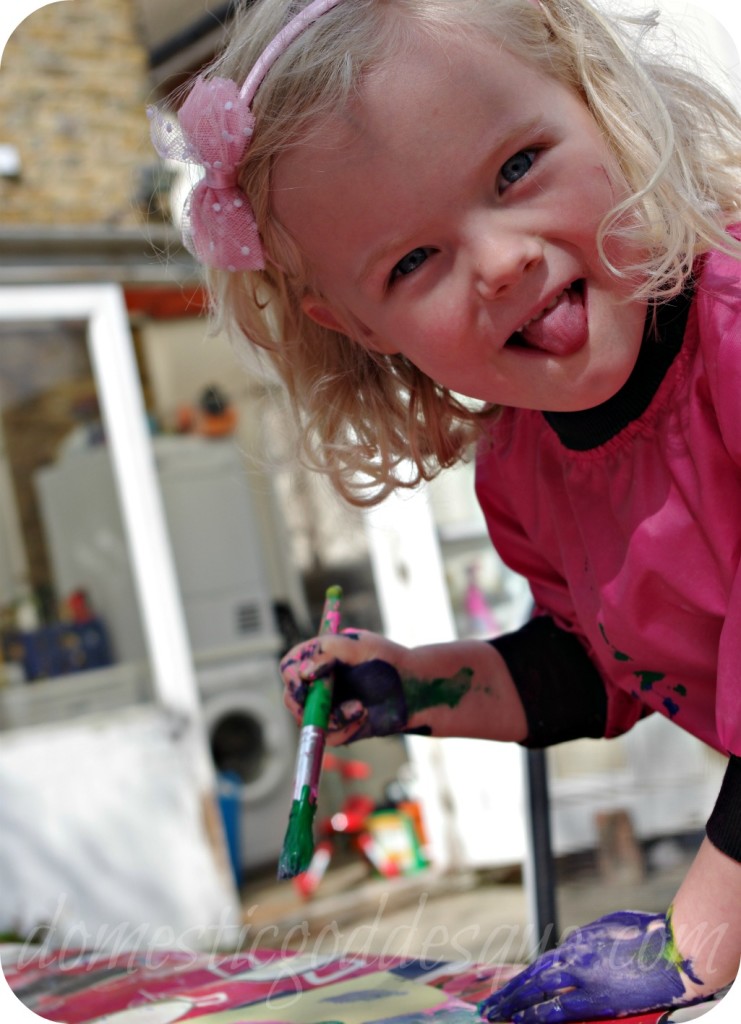 So when I knew that we would be seeing both Grannies during the Easter holidays, I spent a while thinking about what we could make for them. As spring looked like it was on it's way, a flower pot seemed like a good ides. Ironically it's done nothing but pour with rain since then. I wonder if we are to blame?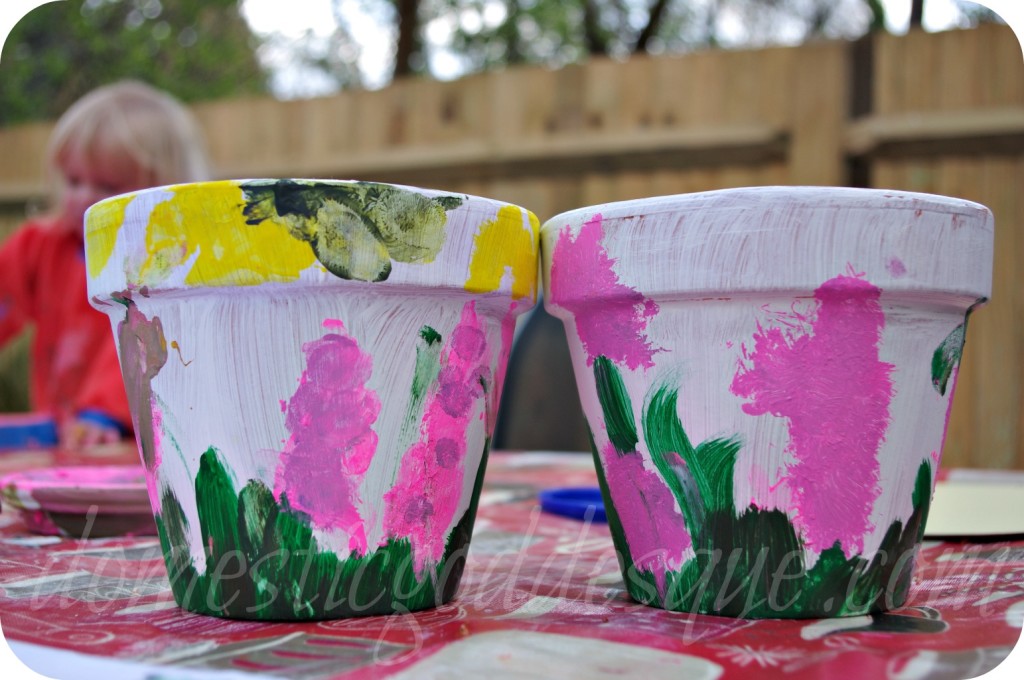 I bought a couple of plain terracotta pots, with saucers, from a garden centre and painted them white. Then I gave The Girls a couple of colours and let them loose. They used finger and thumb prints to make the flowers, and with a little help they smeared green paint around the base. Then they went mad and painted the saucers in layers of paint that took two days to dry and was the colour of sludge. That's what you get when you let children paint: they like to mix all the colours together!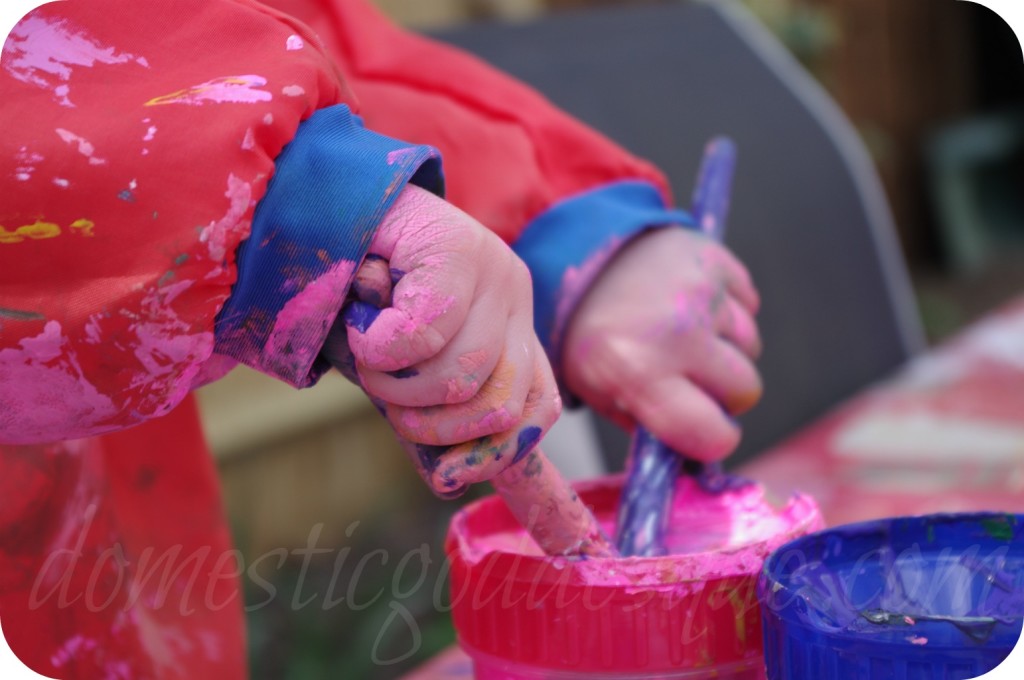 But once the pots were dry, I added detail in black marker, and put their names and date on the bottom. Then all we needed to do was pop in a plant, et voila- the perfect Easter visiting gift.