LBG made a very interesting point recently whilst watching one of her favourite CBeebies programmes, Mike the Knight.
"Girls can be knights too, can't they?"
"Of course they can, darling" was my lightning-fast response.
Which got me thinking about children's programmes in general and CBeebies more specifically, since that is the channel that we watch almost exclusively. There seems to be quite a strong leaning towards the more traditional gender roles across CBeebies:
Mike The Knight features a boy knight, whilst his sister Evie is training to be a witch
Bob is a Builder, and although Wendy is his sidekick, she started as his secretary
Octonauts and Rastamouse both have females in their crew, but the coolest character is male.
Tommy Zoom repeatedly saves the world. With a dog. Not that dogs aren't awesome, but can girls save the World.
Likewise the new Tree Fu Tom is repeatedly saving the day in his boy-saves-the-day way.
What do the girls do? Dirt Girl grows stuff (although so does Mr Bloom,) Katie cooks stuff (better than Big Cook and Little Cook), Rosie lives in a peachy world. Where are the female superheroes, knights and day-savers? I was brought up with a female Prime Minister and a Queen, and encouraged to be anything I wanted by my parents. Admittedly I am happy to assume the traditional role of child-carer because DH rocks and has a super career. But that doesn't mean I can't encourage my girls to be whatever they want to be.
But I digress. Girl Knights need shields.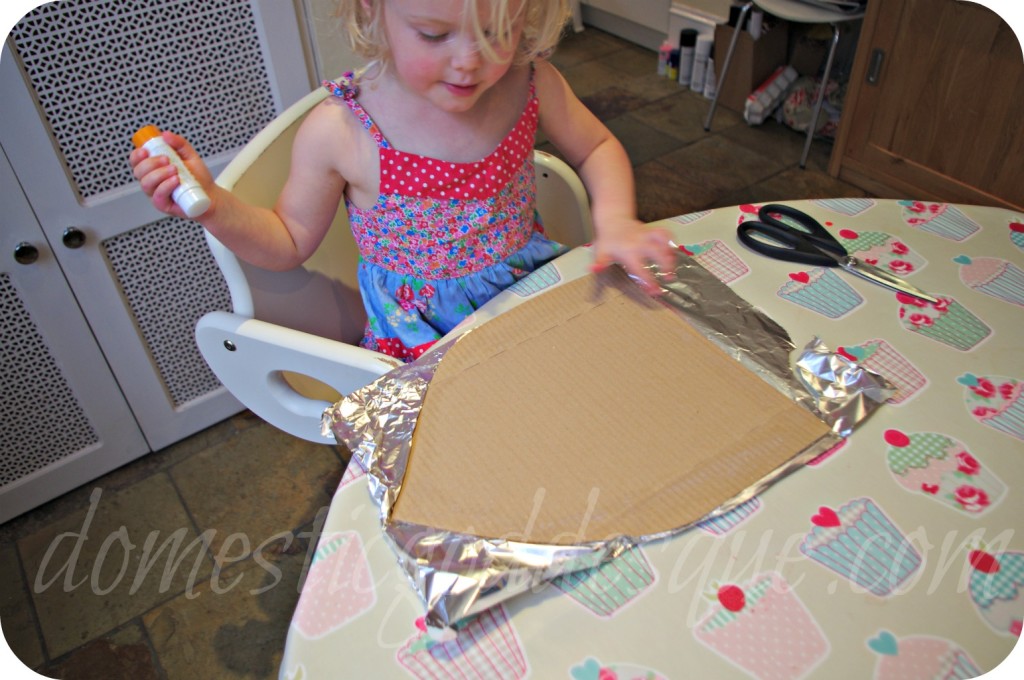 So I cut a shield shape from some corrugated card, and we covered it in foil. I added a corrugated handle at the back- I rolled some card into a handle shape and stuck it on with a glue gun before covering with tape for added security. Then I used some of the gorgeous Dots and Spots tape to put on a St George's cross, and left LBG to decorate her shield with lots of stickers.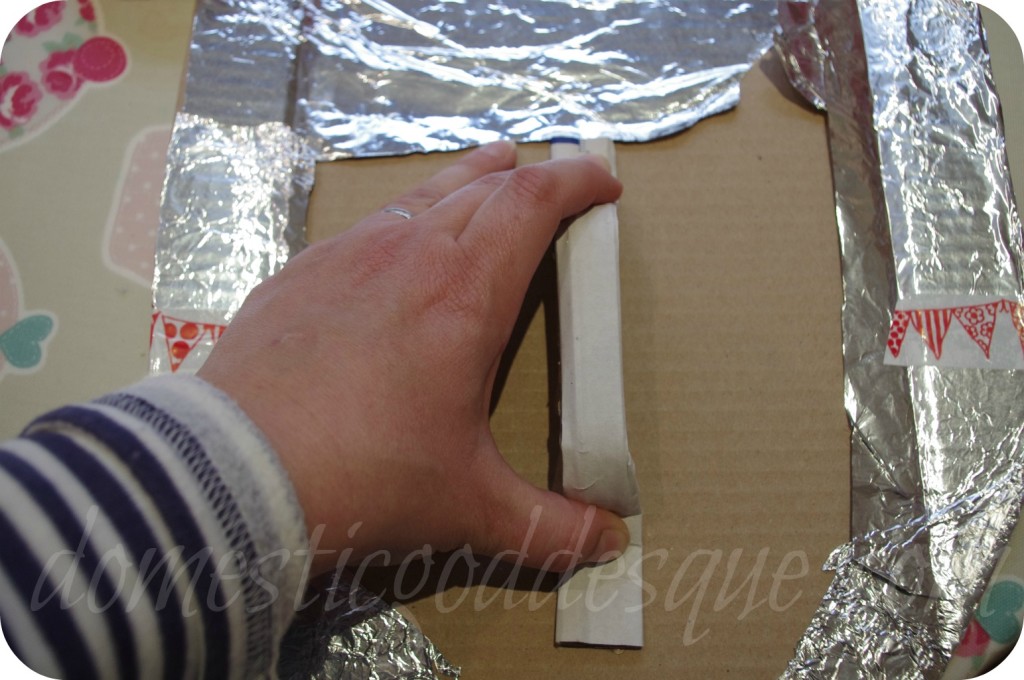 She was delighted with her finished shield and we spent the rest of the afternoon playing Girl Knights and Dragons. The dragons, of course, were purple. The stickers were mostly pink, but that didn't make her any less a Knight.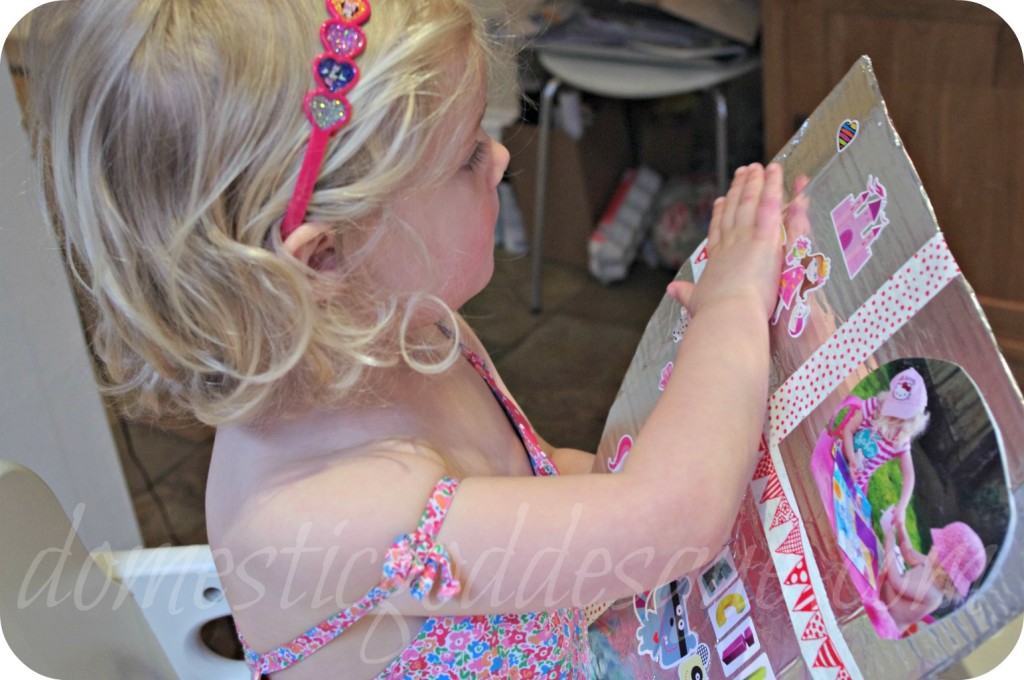 ***********************************************************************************
St George's Day is on 23rd April.
In addition to a shield, your knight may need a Fire-breathing Dragon to fight,
or a flag of St George tabard to wear