LBG and I are really enjoying our trip around the World in the company of Glittering Muffins and others. This month we're off to Russia. And when we were looking at Artists and Art for the Kid's Art project a few days ago, we came across some Russian Icons, which LBG loved, and thought that we should get one. She likes sparkly things. Given that Icons are a little beyond our budget, we made one instead, using:
black card
leftover gold foil from Easter Eggs, or gold paper
sequins
Glitter Glue
Family photographs
First, taking your card, fold the two edges towards the middle, so that you end up with a large central panel and two side panels. This is your triptich!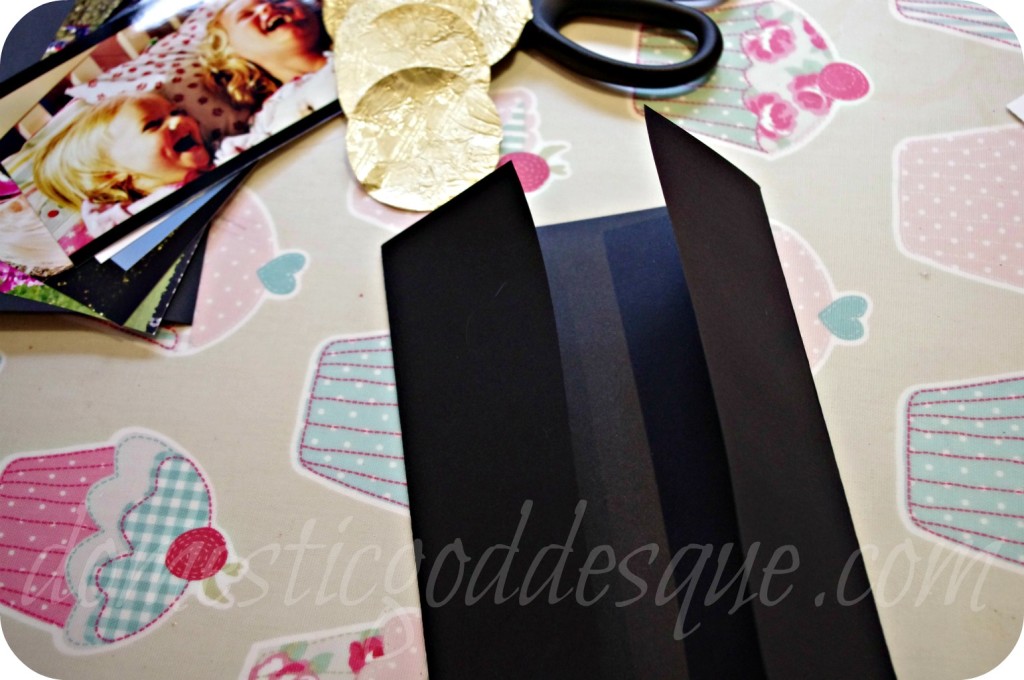 Next, cut around the people that you are going to immortalise. I recently printed some of my 366 pictures for family, friends and frames, which were perfect. LBG needed some help with this.
I used a circle cutter to get rounds of gold foil, but you could just cut them out.
Stick your people to the card, with a gold circle behind their heads, to create the 'angel' effect. LBG was certain we were making angels: "I'm your angel, aren't I Mummy?". Why, yes, beloved child, you are. Most of the time.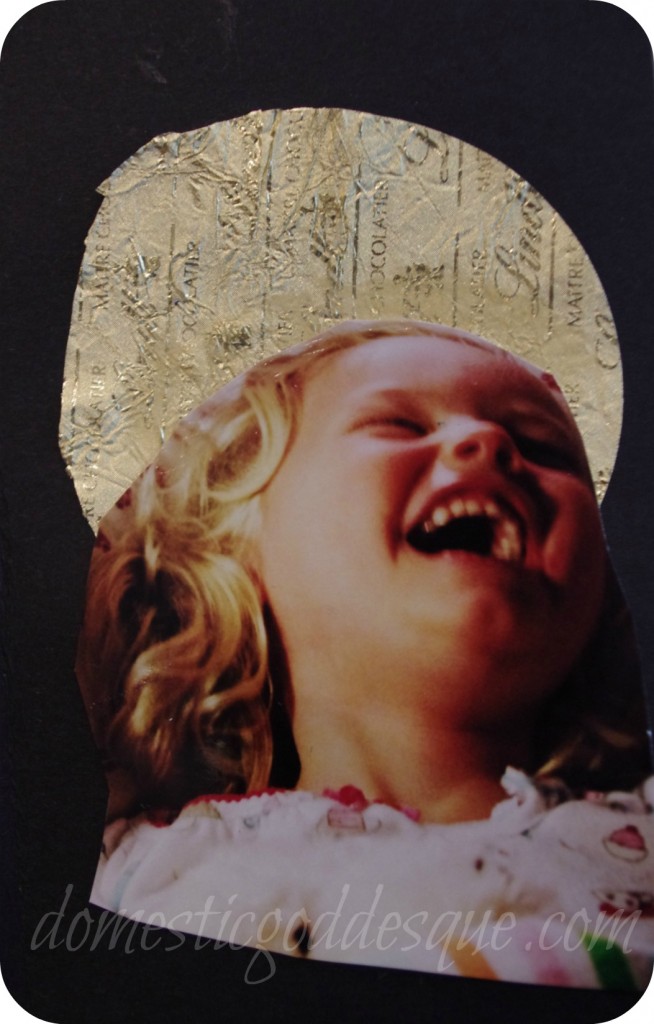 Once that bit's done, add details. In this case, we speckled the gold circles with gold sequins. I had an idea that we would use wax crayons on the black card to decorate the rest of our Icons, but once LBG saw the glitter glue, there was no going back.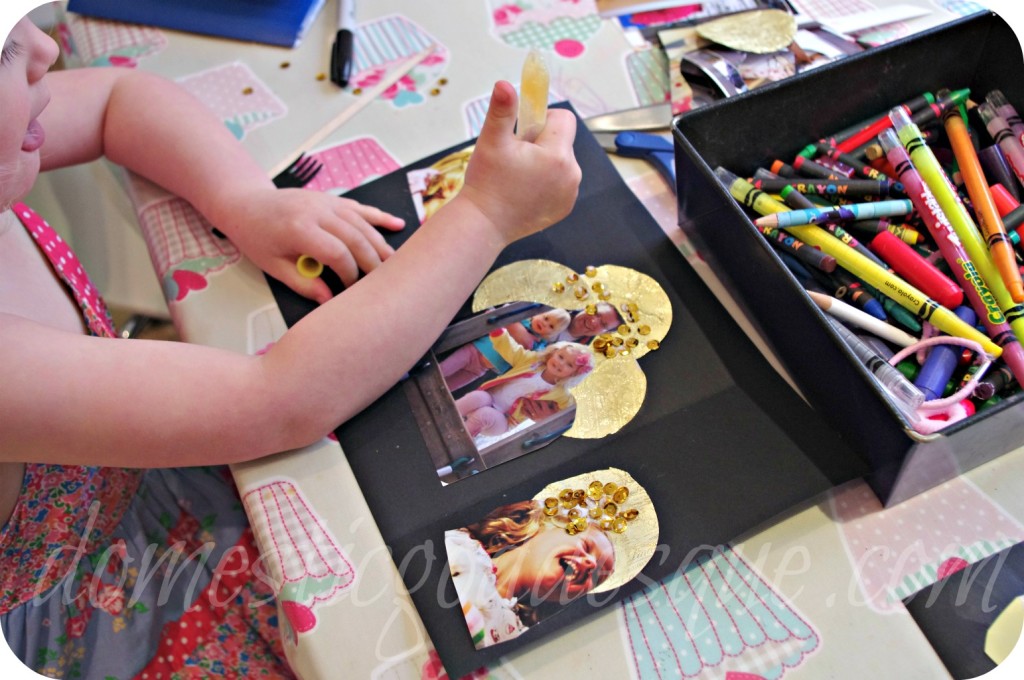 Once you have a) exhausted your glue, glitter and sequin supplies or b) had enough and prised the glue from your child's clenched fingers, leave your masterpiece to dry.