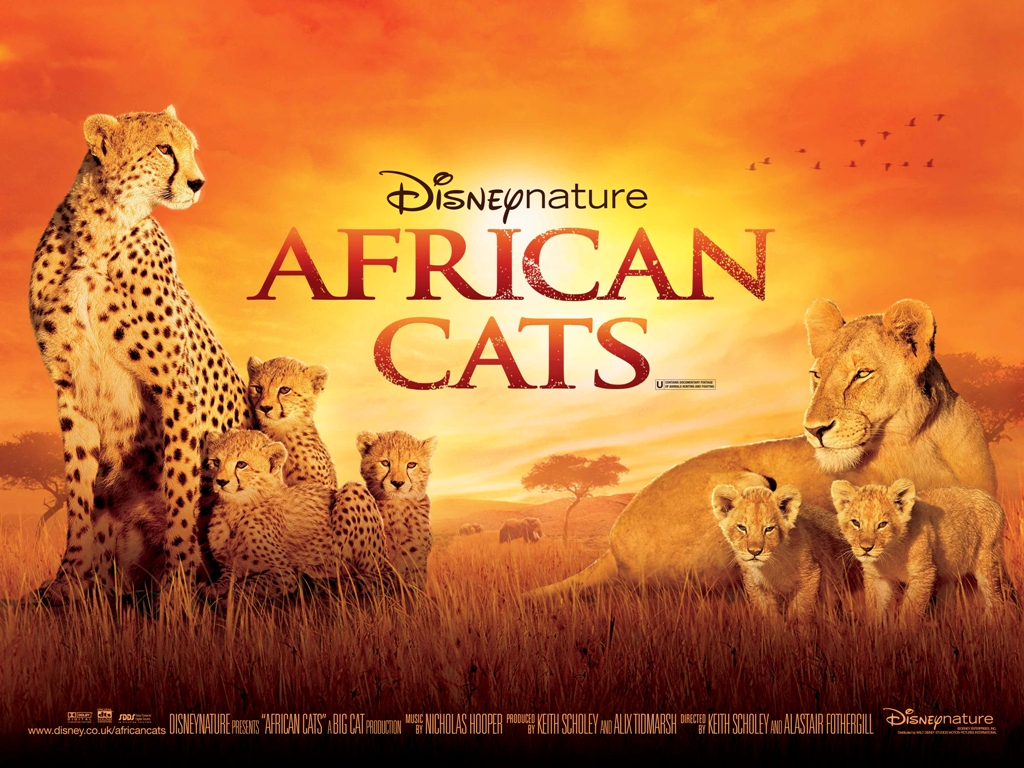 You know when you watch a trailer for an upcoming film and, in a deep, booming tones, the voice-over insists that "if you see one movie this year, make it this one"? That's what I would have told the paparazzi last night had they stuck around long enough after the departure of Prince William and Catherine to ask me.
As it was, I hopped in a cab with an exhausted LBG and was whisked home through the pouring rain. Yet all the time I found myself humming bars of music from the film. And this morning, after I scoured the online media services for photographs of Catherine Middleton, of whom I managed only to catch the slightest glimpse across the room, the characters are still fresh in my mind.
Disney as a company has always been keen to promote real-life worlds to their viewers in addition to the animations that have made them popular worldwide. African Cats holds firm to that ethos, even pushing it further by drawing attention to the dwindling numbers of animals in the wild as a result of poaching. Indeed this particular premiere was attended by HRH Prince William, patron of Tusk, a charity which works to prevent exactly that: illegal poaching of elephants in Africa.
Elephants did feature several times in the film- in one case chasing off some bully-boy cheetahs. But they weren't the stars of the show. That honour went to Sita- a single mother to five cubs, who struggles to raise her babies to be strong, independent cheetahs in the African Savannah. Her quiet, dignified, determination really shone through. And on the other side of the river is Mara, ostracised by her pride after the death of her mother and disappearance of her father.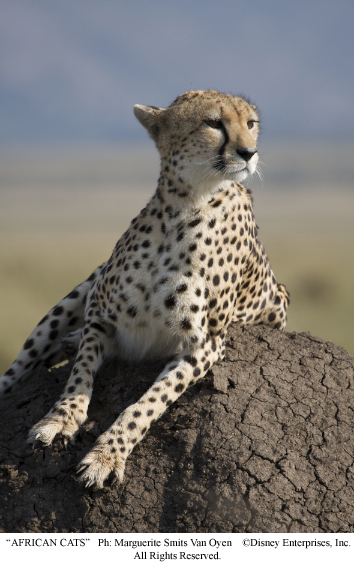 These are the real-life stories of the wild, filmed on location in Kenya's Masai Mara over two years and using the very latest HD film equipment so that, despite the filming restrictions which insist they remain at least 30m from the animals at all times, you can see tha hairs stand up on the cheetah's back, or the paw pads of the sleeping lion cubs. The cinematography is, as you would expect from veterans of David Attenborough series', breathtaking. Bewitching even. It is the work of moments to transport you from a wet windy London to a hot, dry, African plain.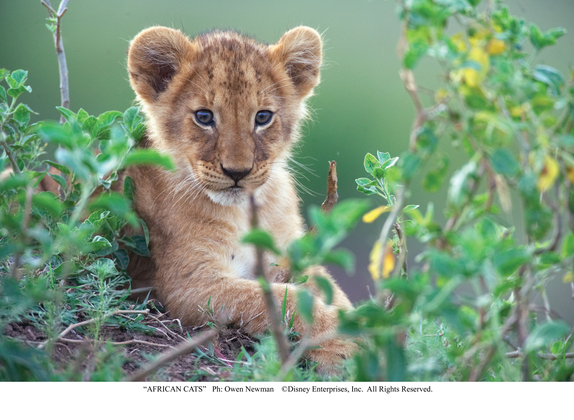 The thing that holds the story together though, is the music, which is beautiful, haunting and utterly evocative. In a film with no dialogue, the music really needs to tell the story, particularly when a good chunk of the audience is school age. And Nicholas Hooper's score does a marvellous job of conveying high drama, moments of comedy and, indeed, deep sadness throughout the film.
African Cats is in cinemas from April 27th and is a wonderful family film.
*disclosure: LBG and I were invited to the premiere by Disney and are very grateful to them for the experience. All opinions are our own, though. *