Last year we made a wonderful calendar after seeing Nurture Store's family calendar. It was a very simple way of showing the important dates in our lives in a sequence that LBG could understand. A year on and it's that time again. Only I made a few adjustments to the original.
It all came about when I was tidying away the paper plate phonics chart we have been using to help LBG with her reading skills. It occurred to me that I could use the swivel mechanism of two paper plates with the calendar. That way, you could focus on one month at a time rather than the whole year.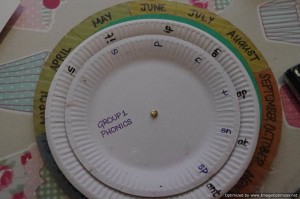 To make one, you need two different sized paper plates, or two circles of cardboard (plates are a good template if you need one).
Put the smaller on the larger and draw round. Using a smaller circle, do the same thing. I have used a pen so that you can see it in the photos, but pencil is easier to erase!
Find the centre of your largest circle of card- divide the whole into twelve equal sections.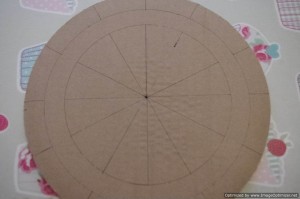 Label each section by month on the outer edge of the circle. I also coloured in the seasons.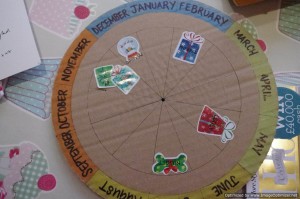 Add detail to each month: family birthdays, holidays, special events.
On the second smaller plate, you will need to cut a wedge that corresponds to the size of each month wedge on the calendar, being careful to not cut too close to the centre, since you will need to secure the two circles together.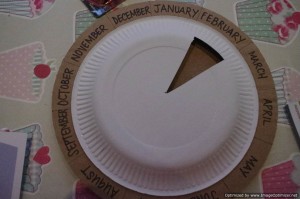 Secure (I used a paper tag that was on DH's desk, securing the excess string on the back) the two plates together, and display.