I love it when your child announces that they absolutely must take 'something yummy into school today, Mamma' on the very day that said item is required. There's nothing like a flat-out impending parent-fail to make your creative juices flow. It also helps if you have what could be described as a 'sprinkle fetish'. Thus I found myself with a packet of Chocolate Digestives, a bar of white chocolate, some jelly diamonds, red chocolate buttons and a plan.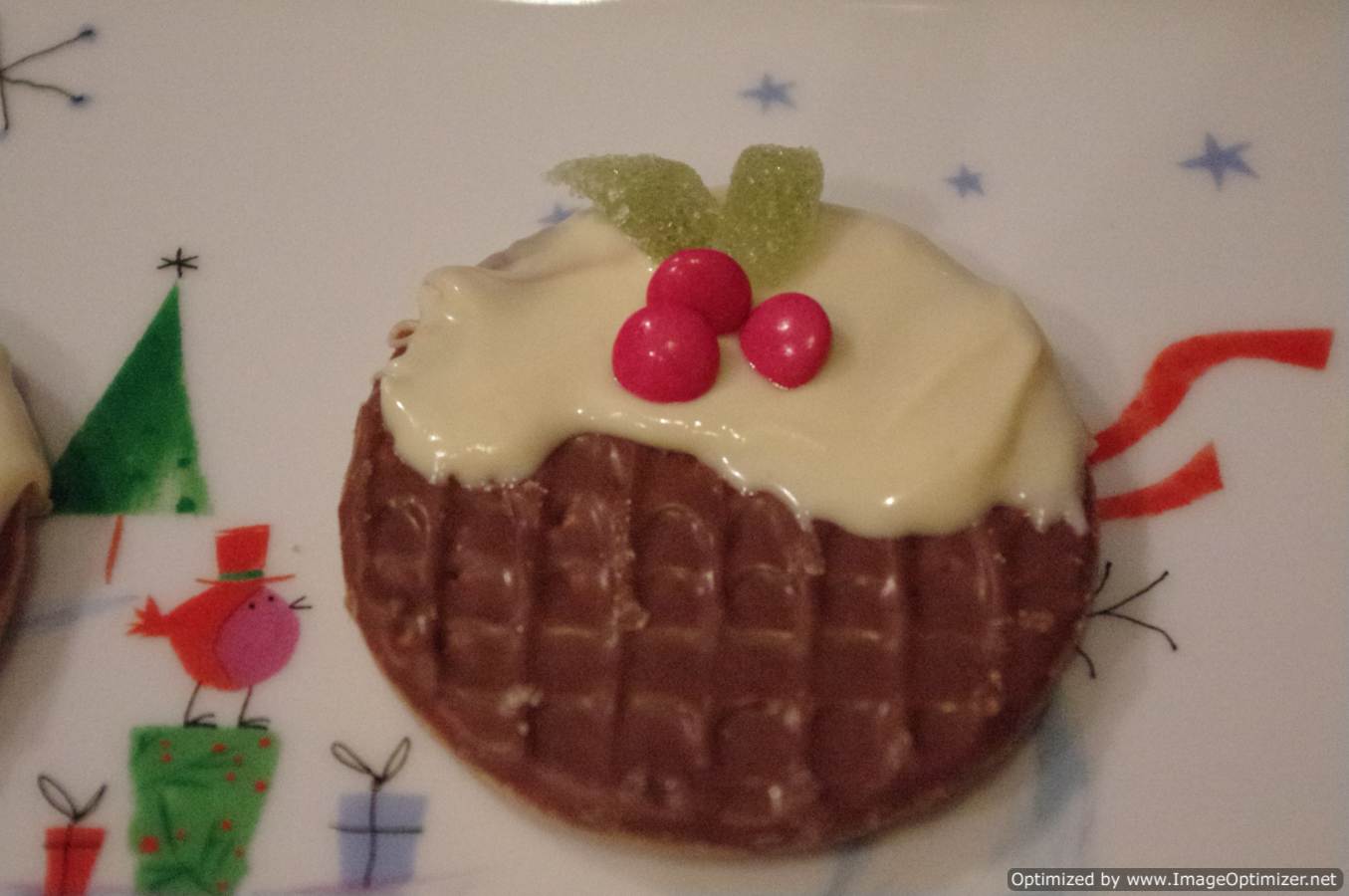 Step 1: open biscuit packet. Spread biscuits on flat surface or cooling rack.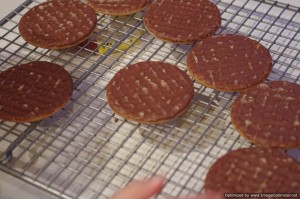 Step 2: melt chocolate. I used my fancy-schmancy new double boiler but you could use a microwave.
Step 3: prepare sprinkles. This is crucial because once you are ready to go, you will be sprinkling like mad and trying to stop small people from eating all the sprinkles before they hit the biscuits. Cut your green jelly diamonds in half length-wise. Seeperate out red (and pink at a push) buttons from other colours.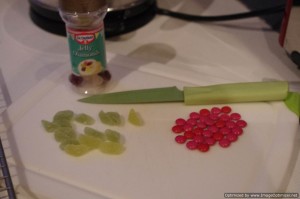 Step 4: Smear melted white chocolate over the top of your digestive in manner of Christmas Pudding.
Step 5: plonk on a couple of chocolate buttons for holly and a pair of jelly diamond slivers for holly.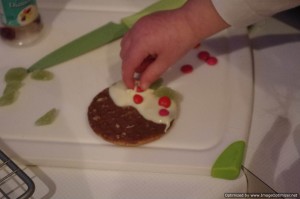 Step 6: repeat. Cool. Eat.