I saw this tutorial recently and it sparked something in my mind, particularly as I had been thinking of making these leaves. Thus theWax Crayon Pumpkin was born.
First, grate your crayons: we used two oranges with a touch of brown and yellow.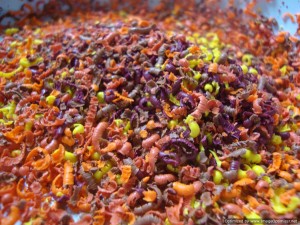 Second, heat your oven to 120C* and lay protective cover over your baking tray (either foil or more baking paper.)
Then lay your wax jam discs on top, well spaced.
Place a small spoon of wax gratings on top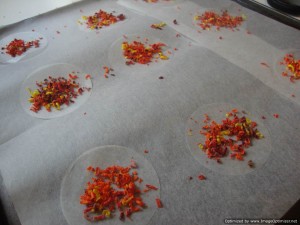 Bake in the oven for a few minutes until melted.
Take out and cover your melted wax with a second disc.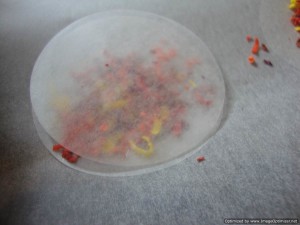 Leave to cool, then decorate your pumpkins with permanent marker.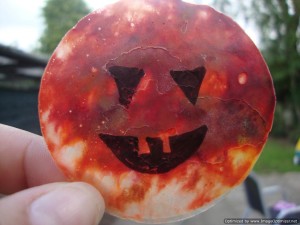 I haven't worked out what we are going to use these for yet: Pumpkinfest '11 is still a few weeks away. You could string them together either as a garland, or mobile: they look particularly pretty and colourful in front of the light so would work well as suncatchers.
* you could also make these using an iron to heat your wax- just sandwich your gratings between the wax paper discs and iron carefully until melted.