*yeh, yeh, I know, I received a Pabobo Lumilove Nightlight in return for this review, but you can have one too. Just enter the competition and win one of your very own to hug. Opinions, even when excited, are my own*
I was delighted when PD was born because she gave me the ideal excuse to buy a Lumilove nightlight, something I had seen in numerous parenting magazines and thought was sooooooooo cute and perfect for my puppy-themed nursery. I know, hormones! We used our little dog Lumilove nightlight in the nursery until a few weeks ago when it decided to 'blow up', for want of a more accurate description. I suspect foul play. Not that I care because, my friends, the Lumilove is old news.
Enter the beautiful, the cute, the utterly kissable Pabobo Lumilove Nightlight, which takes all of the cuteness of the Lumilove and adds a little extra just for me. Because I tell you, it's all about me. If I didn't feel I would be classed as a bad mother for sneaking into the nursery and stealing it from Dimples' grip, I would do it, you know.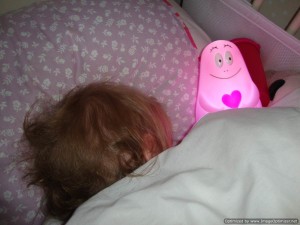 The Pabobo Lumilove nightlight is beyond brilliant: a totally wire-free permanently cool nightlight that offers 11 hours worth of light. You take it off the base and it lights automatically. You can use it as a torch to check your little one, tuck it up with them in bed, or bung it in the hallway of a strange place (as we did this weekend at a friend's house) to light the way to your bedside. The gentle pink light (it also comes in blue) radiates from the yummy cuddly curves of it's body, into the night almost guilt-free, since the design is an eco-friendly comsumer of energy.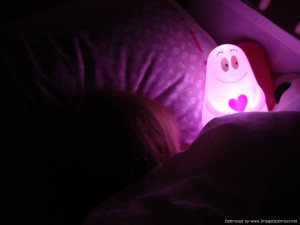 I refuse to be separated from ours. It's going with us to Mallorca next week, not least because I fear that you will be so jealous of our Pabobo Lumilove Nightlight that you will want one all for yourself. Rather than trying to track down my address and breaking in, might I suggest you enter my fabulous and simple competition to win one of your very own Pabobo Lumilove nightlights?
All you need to do is leave a comment telling me where you would take your nightlight.
For extra entries, please
a) subscribe to my RSS feed
b) RT or post on Facebook "I want to snuggle up in bed with @domesticgoddesq and @pabobo http://bit.ly/kmcB0y #giveaway"
leaving separate comments to tell me you have done so.
This competition is now closed and the winner will be announced shortly.
Prize will be dispatched directly from Pabobo HQ (in France, no less!)
For more information about Pabobo products, and the Lumilove in particular, please go to www.pabobo.com.