Inspired by a memory of a post I saw at Red Ted Art a few years ago, today The Girls and I made some super-easy Thank You Cards that would work well not just post-Christmas but any time you receive a present.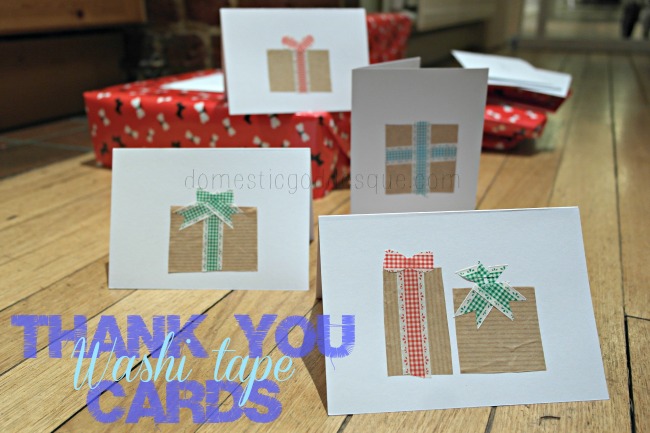 I cut different-sized squares from brown paper, which we stuck to pre-folded cards you can get in most Arts and Crafts shops.
Then we used various colours of washi tape to 'wrap' the parcels.
I added a few bows here and there, made from trimming the tape with some scissors.
Then we added our thank you's and posted them off to those who had sent such kind gifts.