It's Autumn. It's chilly and the leaves are falling off the trees and that means it's time for warming recipes that make you smile. A couple of weeks ago, we passed by a neighbour who was harvesting the pears from his tree and he happily handed us a bag of them.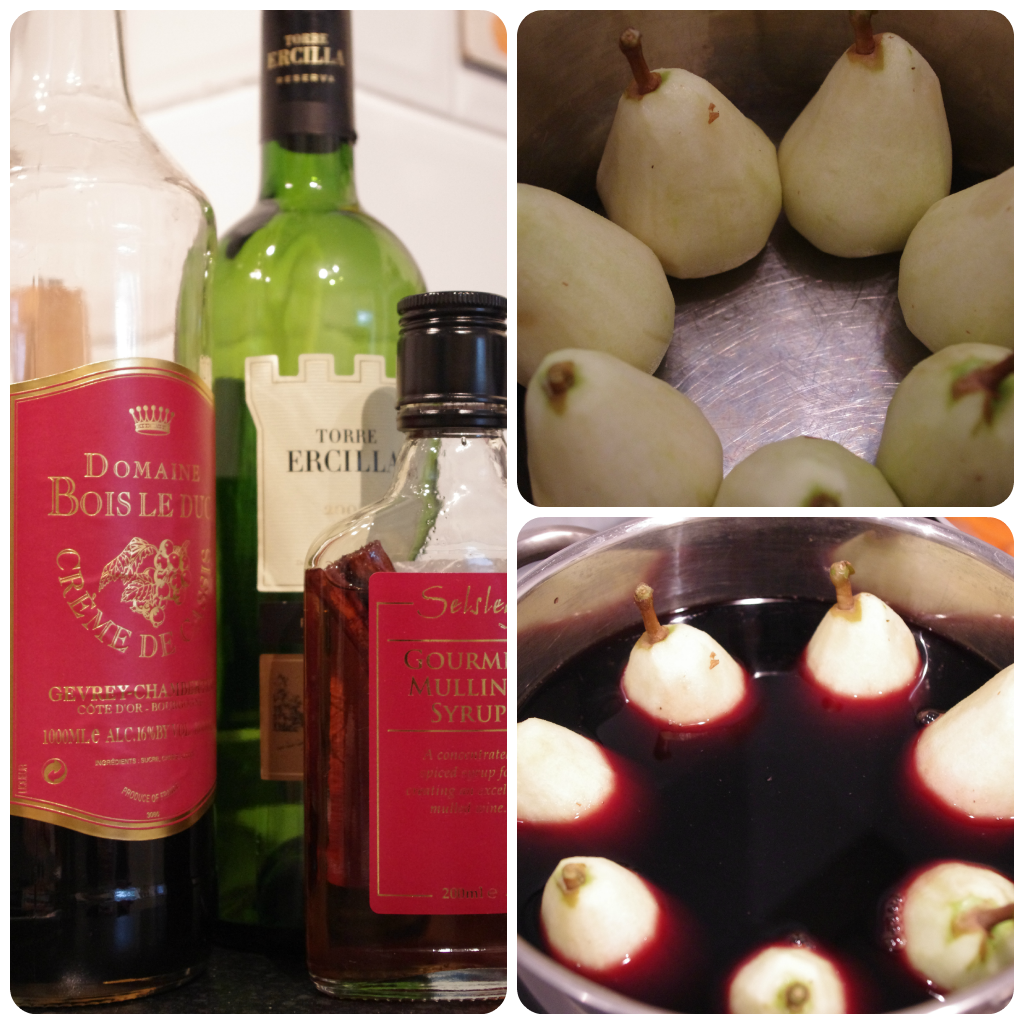 After eating our fill, I peeled enough to fit, standing side by side, in a deep pan.
Then I added a bottle of red wine, a good glug of Creme de Cassis and about 50ml of mulling syrup.
Then I brought the whole to the boil before simmering for about an hour.
One cooked, the pears were left cooling whilst we ate lunch, so I made sure that all the pears were submerged as best I could, to ensure that they all gained a rich red colour.
Serve warm with vanilla ice-cream and some of the syrup.