As we are trekking through Mexico on the Around the World in 12 Dishes adventure, I recently took a leaf out of the incredibly talented Creative Jewish Mom's book, and taught Dimples a little 'science' whilst we made puffy paint.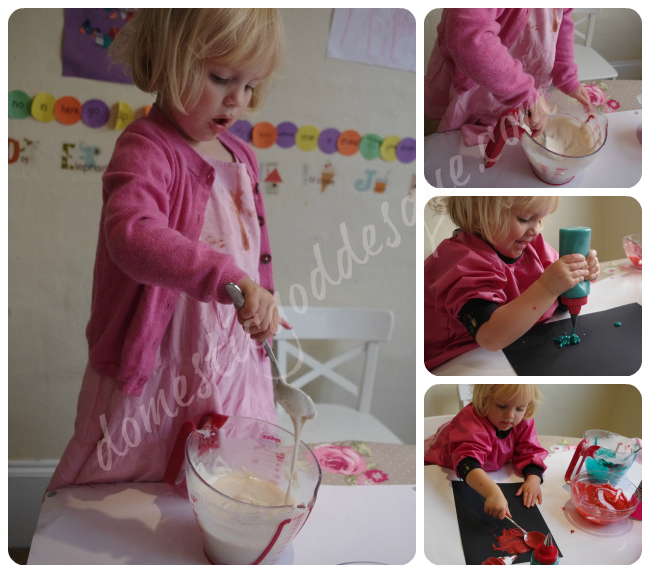 Dimples is all about the mixing, having spent the last two terms at cooking class, so I pretty much left her to her own devices after 'helping' with the measuring. Once mixed, I decanted the paint into some icing bottles I have, and we got busy making our creations.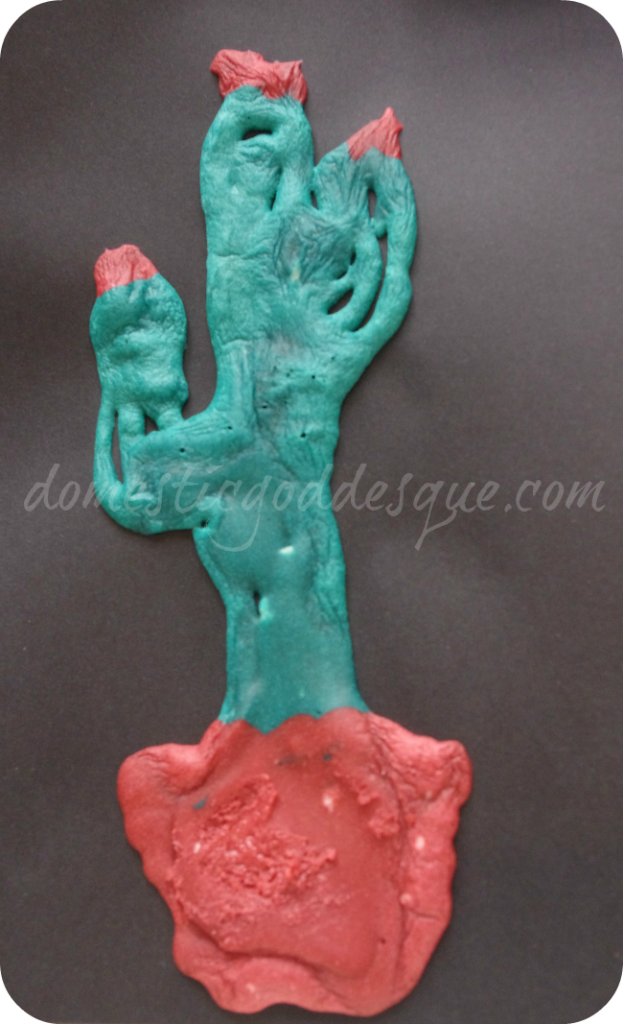 I reminded her what Cacti looked like: we saw a fair few whilst in Arizona. And I gave her some card to paint on: because you 'cook' the paint in the microwave, you really do need to use strong paper when making puffy paint art.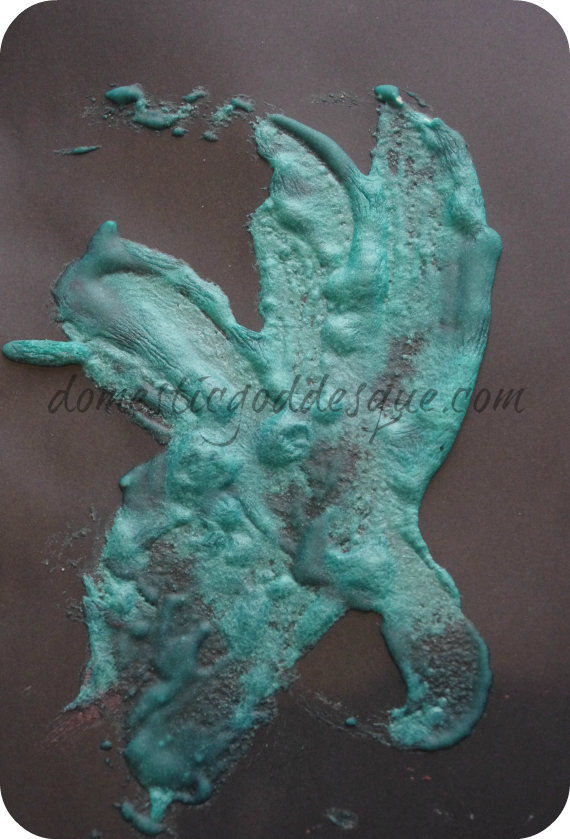 And there you have it.