If you heard a scream last week, it was me, opening a package filled with Hama Beads from Play Merrily. When The Girls came running to see what was wrong, they screamed too, and were frustrated that our week was such that we didn't get the chance to break open the boxes until the weekend.
But when we did we had such #hamatime fun. Never having come across them before, I have rather fallen in love. And The Girls have too. It's one of those activities we can all sit at the table and work on together, quietly, separately and united.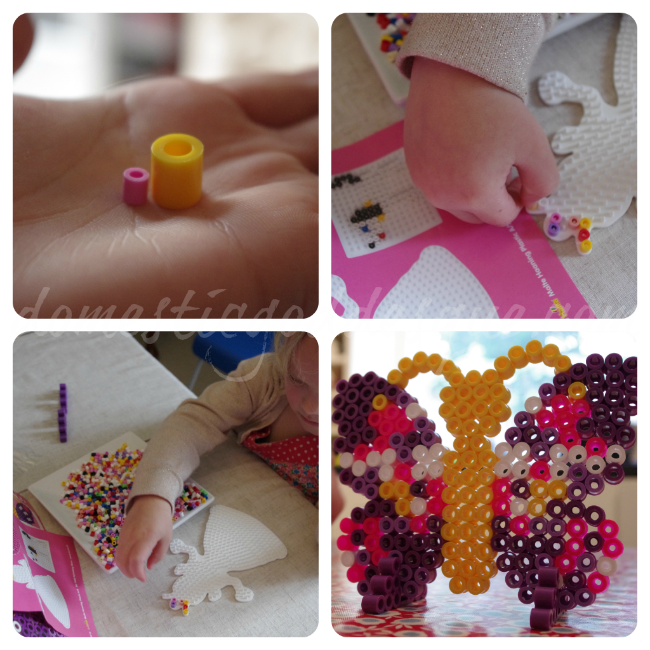 Maxi beads- aimed at 3+- work well for both girls as they are larger and easier to grip and arrange than the smaller Midi beads, but LBG managed very well with both and was so delighted with the resulting butterfly and princess that she took them proudly into school this week for Show and Tell.
There is such a joy in Hama bead craft, whether you follow a pattern, or freestyle. You simply arrange your beads on a board and, once you are happy with the result, switch on the iron.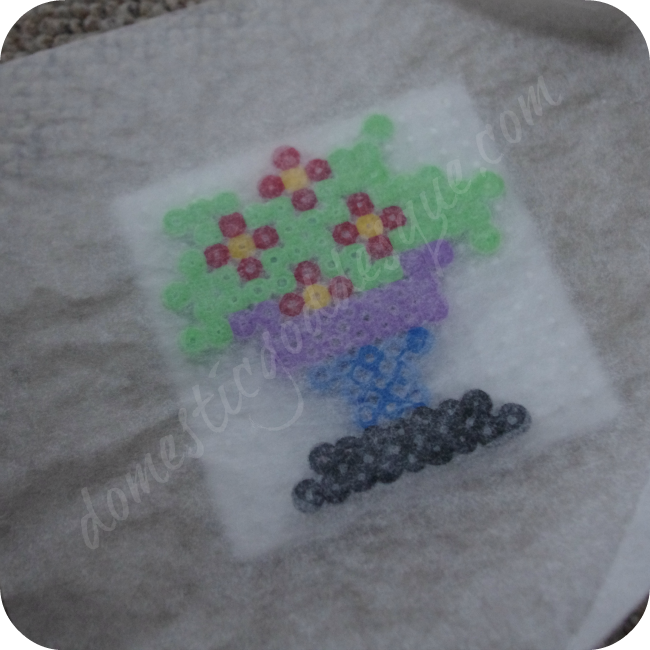 Cover the design with the paper provided, then pass a dry hot iron over the paper until the beads are melted and fused together.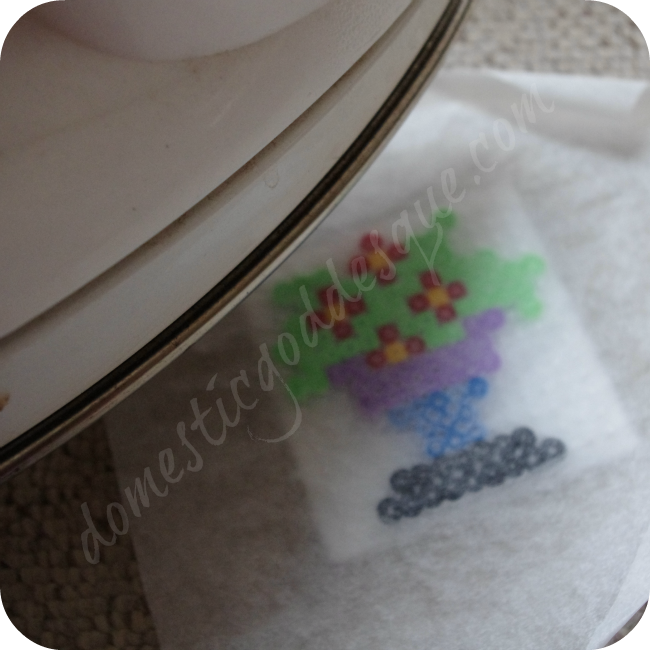 Remove and enjoy.
I can see the potential for Hama beads and plan on using them much more in future, not least as LBG is rather fond of them too. I have started following MerrilyMe's Hama Bead Pinterest Board to get me started with some ideas.