If you follow the blog you will know what an amazing time we had this summer in Arizona.
The people we exchanged with were super: a great fun-loving family who loved the outdoors. We had dinner with them twice and their children were kind enough to look after ours without being asked. My Girls still talk about them as though we will be seeing them next week.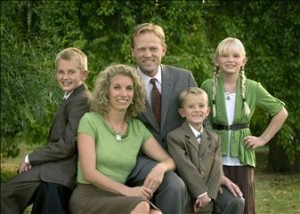 Which is why I was so utterly shocked and saddened to learn this morning that their father, Rob, a man whose company we had enjoyed, whose home we loved staying in, died three weeks after we last saw him. An incredibly keen cyclist, he suffered a fatal accident towards the end of a 200 mile road race.
I cannot tell you how desperately sad I am for the family he has left behind: his wife Bridget and his beautiful, polite and caring three children. I wish that I could hug their pain and loss away. There can be no words that will ease the burden they currently bear. All I can do is write, let them know that I am thinking of them, praying for them, and for the beloved father and husband they have lost.
What can I do to help?