A while ago DH and I got all romantic and headed to the Royal Academy- scene of our blind date- to see the David Hockney exhibition. It was wonderful, beautiful, brilliant, breathtaking. And we have talked about it a lot since then.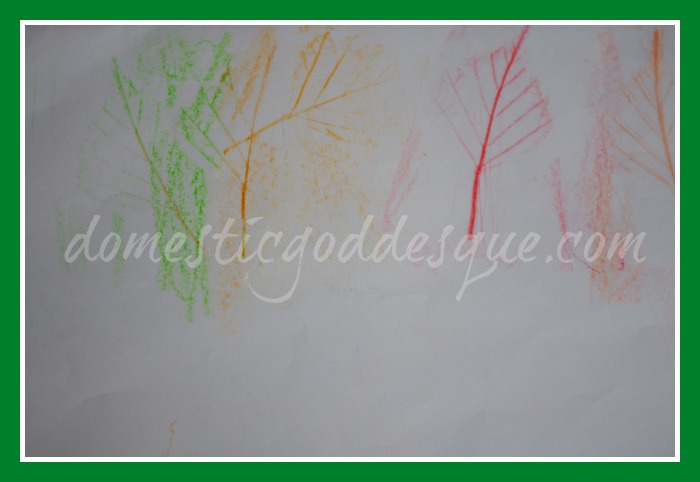 It's unsurprising that LBG picked up on this. I showed her images online. She fell in love with the amount of pink and we made some art. That's kind of how we roll. She's learned how best to make wax crayon rubbings after our trip to the Chocolate museum in Bruges over half term, and used this skill to create her very own tree masterpiece.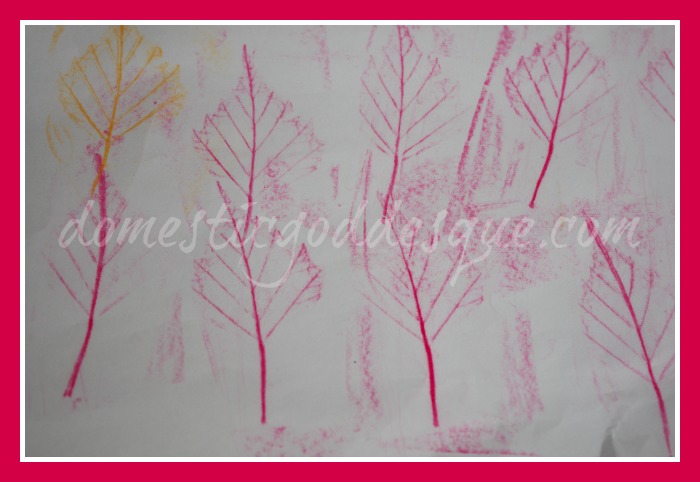 I like the way that all of the trees are pink except one.