I had such a thrill in June when Turnaround Publishing asked if I would like to review a couple of books. I love books. And these book are great. The Book of Doing has definitely spurred me to do a little more in every day that is just for me, no matter how small. Creativity helps me feel better about myself, and my place in the world, and it's something that this book actively encourages. Which is kind of where the second book comes in.
The book that really excited me was Bake It, Craft It, Style It, firstly because I read Amy's blog anyway, and love her ideas. Secondly because I was keen to get a better insight in to how she creates her themes. You may know I am partial to a theme, whether for a Rainbow-themed birthday party, or our Annual Pumpkin Party.
The book is broken down into theme-based chapters for you to follow if you wish. There are also suggestions for how to change it up, as well as recipes and crafting instructions. I think once you have the basic premise of putting parties together the American way, you quickly get into the mindset. Which is how I came to put this Back to School Party together at the request of My Girls.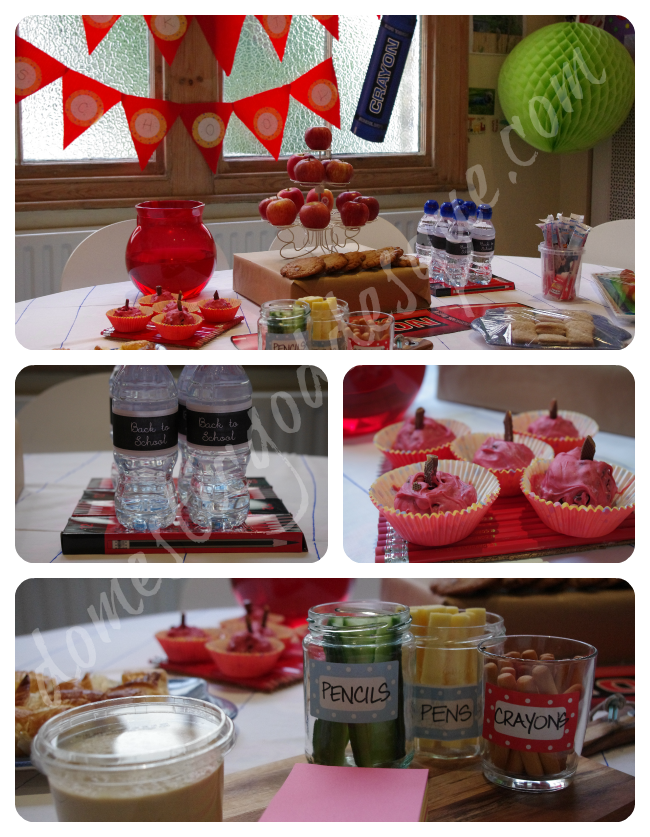 The tutorials for this party will follow later in the week: our Back to School Week.
I downloaded the Back To School water labels.
This week's Gallery Theme is Back to School, and I urge you to go and take a look at the other awesome entries.
*disclosure: I was sent these books for the purposes of writing the review. All opinions are my own.