Well, it feels like the end of summer already. We've been so busy we're looking forward to the routine of term-time to reset ourselves! But now that we are on the Back-to-School countdown, we're spending more time at home, and have been getting the garden in shape.
First up, the wood store, built by DH from pallets and leftover wood found in the skip that was residing in our front drive whilst the Man Cave was being built. He bought a length of roofing felt from Homebase, and some nails to keep it in place. It's a very  (large) thrifty woodstore all ready for the weather to turn.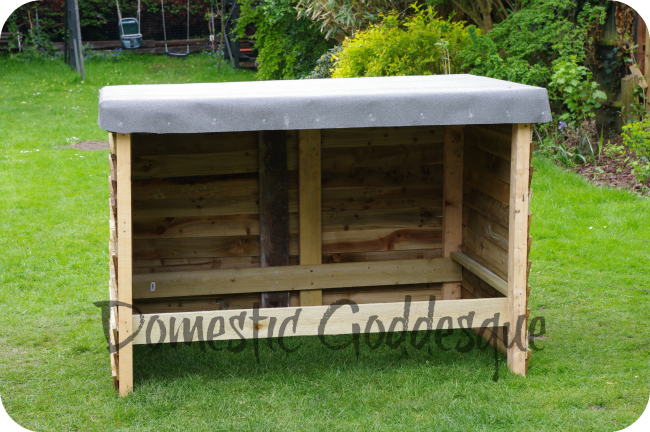 Next, a space for The Girls: we turned over the turf next to the playhouse, and fenced it off using simple border edging panels I bought in the 99p store. Then The Girls had time in the garden section of Homebase choosing what they wanted to plant. Check out our very simple Strawberry planter Birdbath: post coming soon!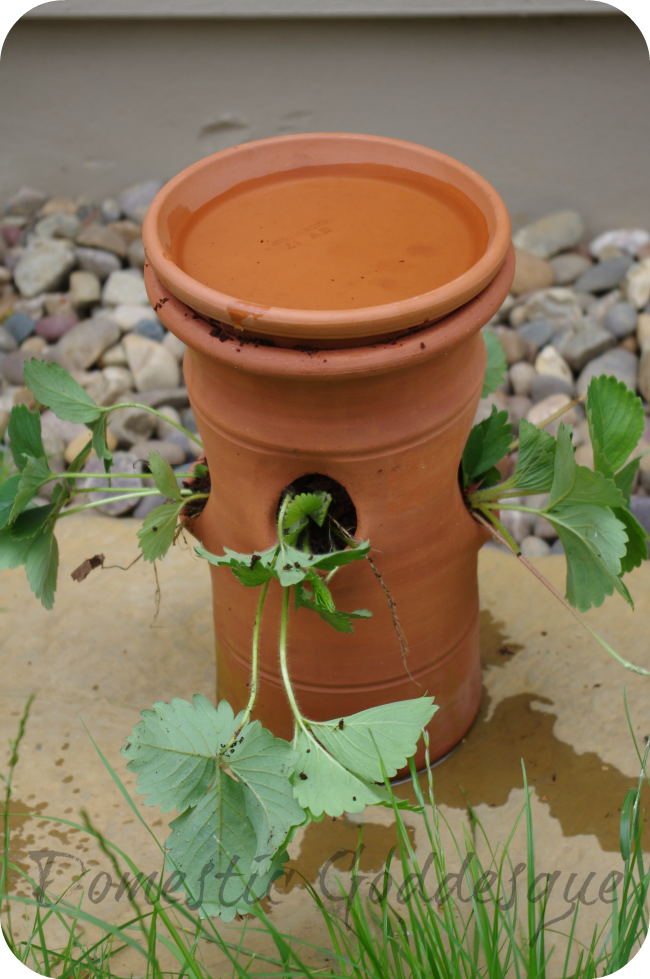 When we started the build and moved the climbing frame, we had to turf over the ground left behind. DH ordered a half dozen fruit trees online which he planted, and with a bit of planning, we have changed the layout and the feel of our garden at very little cost. Moving the climbing frame down to the bottom of the garden gave us a clearly defined children's area of the garden, so we have worked with that, letting the grass grow longer and creating a woodland/meadow wilderness for our children to romp around in. The Little Misses house and garden is tucked away from view and feels like their very own space. They really relish the freedom that this affords them, despite us living in such an urban area.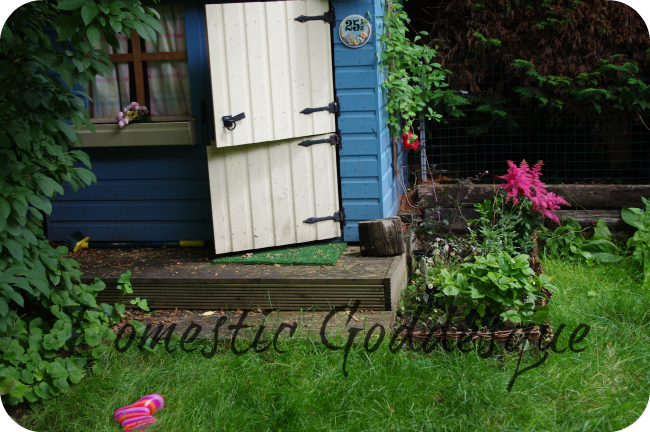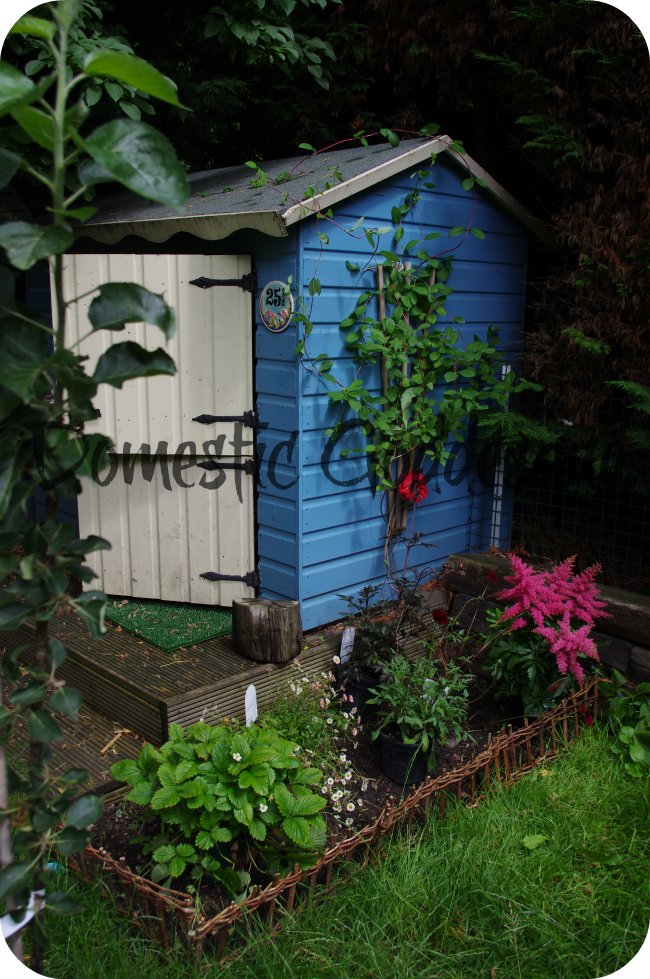 Our recent trip to Arizona has given me a few ideas for the children's area of the garden that I hope will make it extra special and a place that they will really enjoy spending time in.
And now that they are both a little bigger, it's time to say goodbye to the baby swing. Moving the climbing frame made me realise that it is in need of a facelift. So I got very busy. Too busy perhaps. It's a big makeover. It'll be posted soon when it's finished.
*disclosure: I was sent a voucher from Homebase- who have a brilliant App on Facebook- towards this makeover.