I discovered More Than Toast last year when I was on the hunt for a Boston Baked Beans recipe. I was not disappointed. These beans, though I tinkered a little with the recipe, were scrumptious, and have cemented themselves as my Boston Beans recipe now whenever I have the need.
And yet, I have tinkered a little further because I have gained in the interim a slow-cooker. And now I put them on first thing in the morning and forget about them. Genius!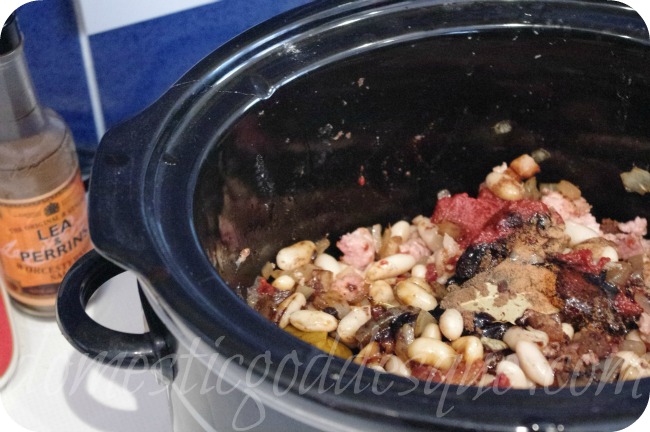 So, friends, readers and countrymen, should you wish to try beans in the slow cooker, this is what you will need:
Ingredients:
2 tins Cannellini beans
2 bay leaves
1/2 teaspoon ground all spice
3.5 tbsp tomato puree
3.5 tbsp brown sugar
3 tbsp black treacle
2 tbsp Worcester sauce
1 tbsp Dijon mustard
1 diced onion, fried in butter until soft and golden
1 pack (approx 250g) lardons, fried with onions
good pinch salt and pepper
Method:
Bung in slow cooker on low for eight hours, or overnight.