LBG's ability to draw recognisable figures has improved immeasurably over the last academic year. Actually, I have all her drawings so it's probably not immeasurable at all, but DH and I have certainly been astounded by her efforts of late. She is such a little art bug, always drawing and writing. So when The Handpicked Collection told us about their drawing competition, she got busy with her felt tips.
The competition is open to under 10′s and the winner will get their masterpiece immortalised on a  Handpicked Mini Picasso Keyring worth £19.95- can anyone say 'Granny's Christmas Present'?- plus a £100 Handpicked voucher, which will come in very handy when I order my own husband's Christmas present.
Here is her entry. And her sister's.( She never likes to miss out either.) In case you want to enter, you should know what you are up against!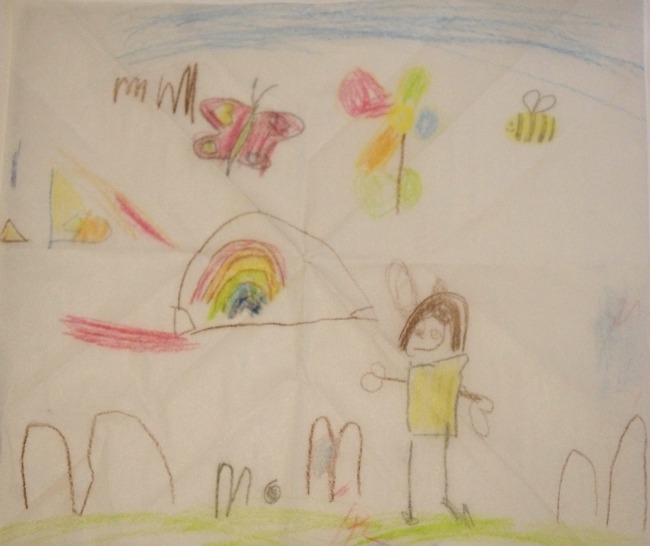 A winner will be picked on September 14th, so there's still time for you to set your children to work enter your children's masterpieces.