…specifically the logo of the Great British Sporting Event. Did you know that this will be the first time that the same essential logo is to be used for both the Olympic and Paralympic games? Nor me. I love Wikipedia! It would have been helpful if someone had pointed out to me slightly earlier that the logo is not just a bit of mindless graffiti, but actually the numbers 2, 0, 1 and 2.
Anyway, since the whole 'spherical objects' crafts have been well and truly done, and my children spot them everywhere, I thought I'd expand their knowledge of all things Olympian. It's not like you can miss the logo. I printed out a few copies from the Sisters Suitcase website and we got to work.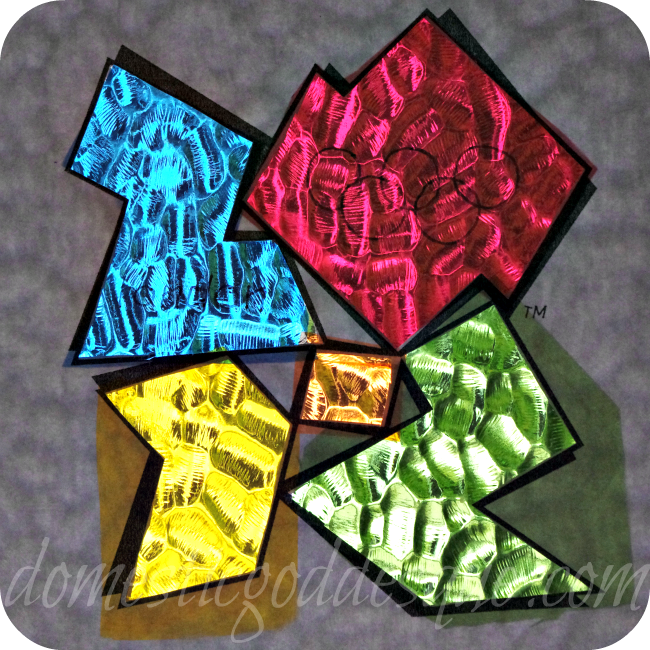 1. Firstly, we made suncatchers. In cutting out the logo, I realised that this craft would be too tricky for The Girls so did it myself. Once I'd cut around the image, I used different colours of cellophane to cover the gaps, and hung it on a window. I also traced over the letters and rings with a sharpie.
2. Using the pieces I cut out, I created an easy Matching Game. I mounted the pieces onto card to make them more durable, then gave Dimples the cut out pieces, and a copy of the original and she tried to replicate it.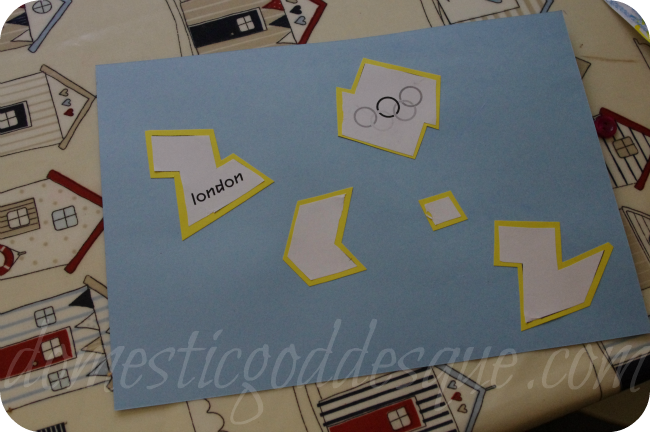 3. Collages are something we really enjoy making, since they involve two of The Little Misses' favourite activities: cutting and sticking. In this instance, they cut up different colours of tissue paper and stuck them onto the Logo.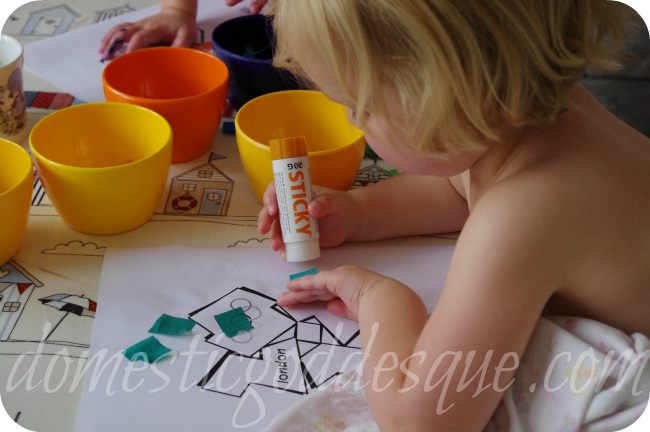 4. I found a large plastic lid that was going into the recycling and made a frisbee, inspired by the Sisters. The Girls decorated their logo image using Bingo Dabbers, then I cut out the picture and stuck it to the top of the lid. I had no idea that frisbee-ing would become so popular in our house, but we've been in the garden for the past few days enjoying the warm evenings. It's been the perfect time for us all to have fun as a family.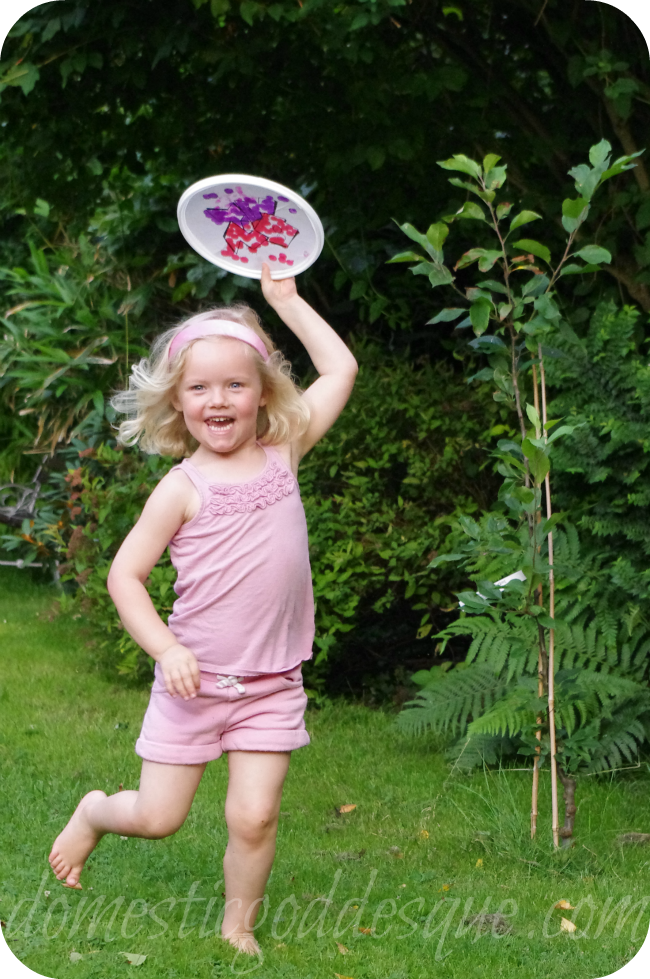 5. Having sworn I wouldn't cut out that template again, I did. And we used it as a template (I printed this one out on card) for colouring. But you could also use it it as a mount over the top of your children's art work, like this one I found on Pinterest: