Honestly, this soap did make my kids go crazy: they loved it so much they wanted to spend all day in the bathtub, and that is so not normal behaviour. Specially formulated for children, Crazy Soap products are mild and gentle on the skin, and have a  fruity fragrance.  Kids can make shapes with it, paint with it and make bubbles with it, having fun and getting clean at the same time. Crazy Soap is suitable for children aged 3+ under adult supervision but should not be used on the face, mouth, eyes, ears or broken skin.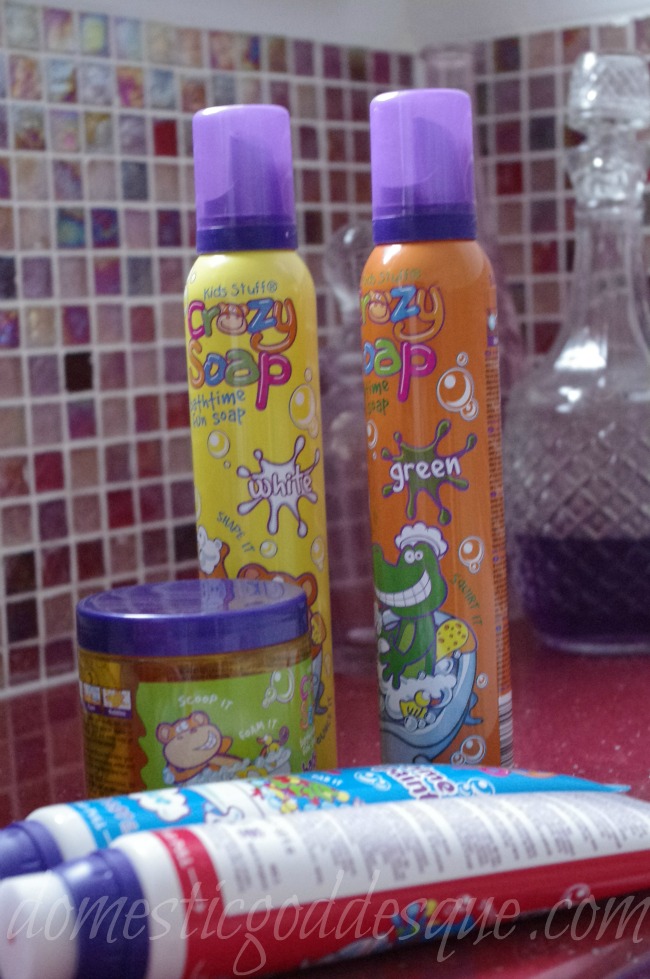 Crazy Soap Foam (RRP £2.00 225 ml) Soap in a can that can be squirted, moulded and bounced into any shape. This was hands down winner: we found that if you squirted it from a great height you could make 'worms' which floated on the water. The colours were subtle, and the can seemed to last quite well. The only down side was the residue it left on the bath mats and toys.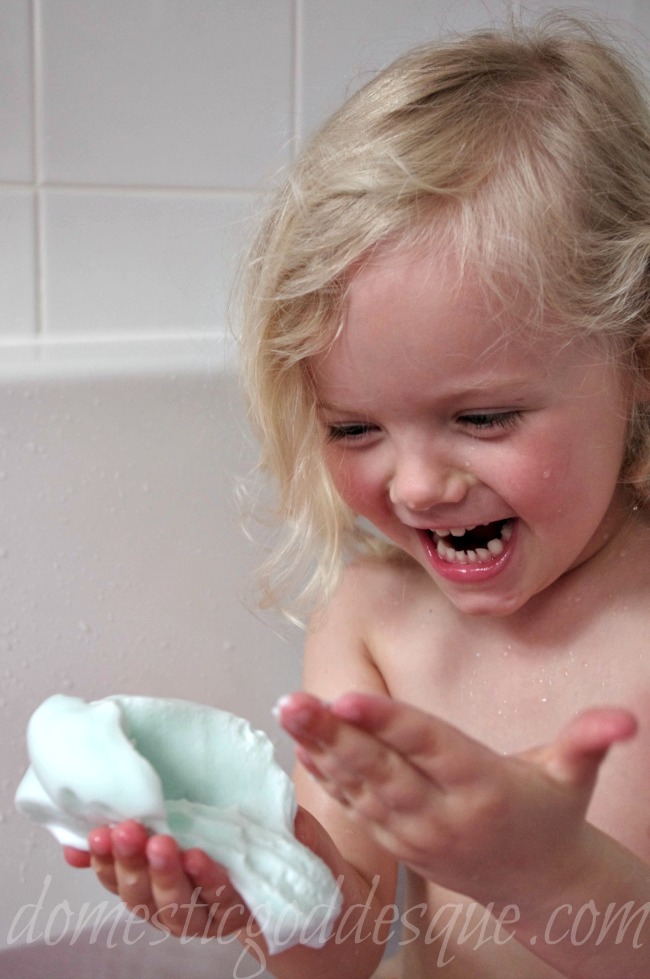 Crazy Soap Body Paint (RRP £2.49 150 ml) Soap that's a paint,  available in blue or red. Try painting one hand blue and one hand red and then rub together to make purple before washing off to reveal clean skin underneath. This comes in a tube like liquid shoe polish and my girls found it hard to squeeze out the soap onto a surface but did love writing and drawing on the bathtub with it.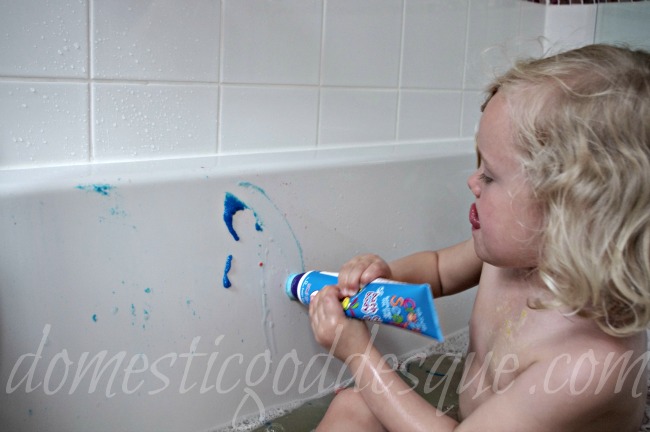 Crazy Soap Bath Goo (RRP £2.99 250 ml) Soap that looks like yellow goo.  Scoop it and squidge it under running water and turn it into fruity fragranced bubbles for bath time fun that cleans kids as they play. This felt a lot like hair gel, but smelled delicious and was probably the least interesting to the children but the most appealing to the grown-ups!
We have had a brilliant couple of weeks going crazy with Crazy Soap and have tested it to the limits. I'll definitely be stocking up for the days when I have to bribe incentivise The Girls to get in the tub.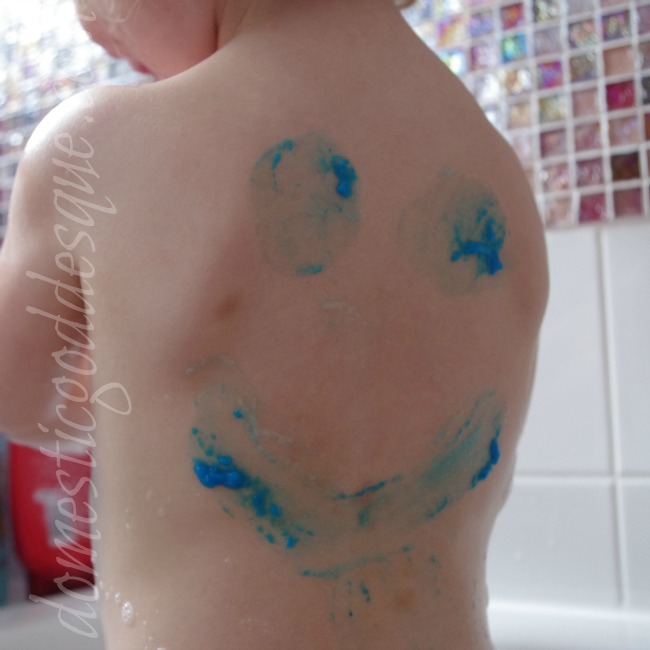 The Crazy Soap range is now available from Tesco and Morrisons and Lloyds Health Village Thurrock.  Find us at www.crazyforkids.co.uk, follow us on twitter @CrazySoap_Kids and become a fan on  facebook.com/Crazy.Soap.Kids.
       *disclosure: we received a selection of Crazy Soap products to review, but opinions, as ever, are all ours.*