At Christmas time, I adapted this Roll-a-Snowman game for The Girls: British snowmen tend to be drawn with two circles, not three, don't you know?! It was a really fun activity and we will definitely do it again this winter. I used cotton make-up remover pads, and a lot of winter-themed stickers to make it easier for The Girls.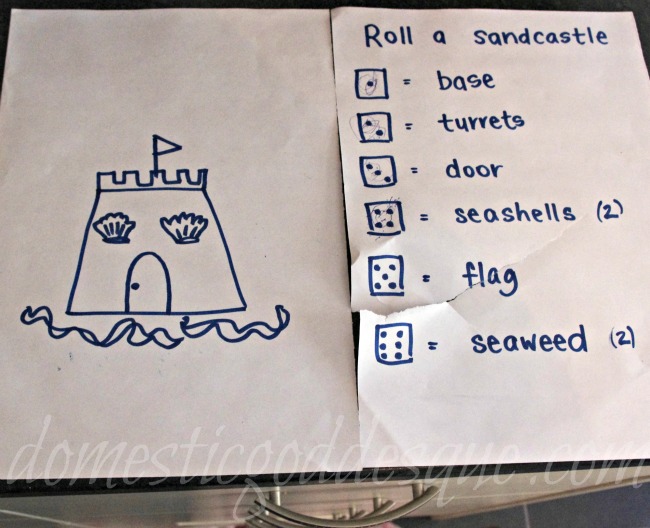 Recently though, I needed something to keep my Little Misses busy whilst DH and I sorted  out the Beach House. So I took the Roll-a- format and came up with a beach-themed Roll-a-Sandcastle! I cut out all the pieces in advance from a variety of papers, and put them each in a different bowl.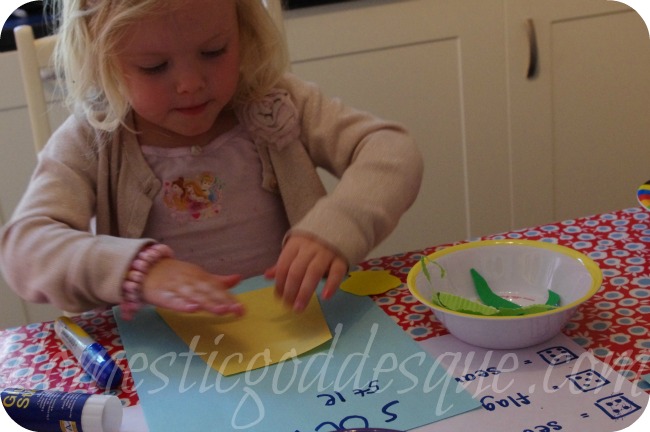 Then we took it in turns to roll the dice, and build our sandcastle. The Girls used glue to stick their pieces in place. And, of course, you had to roll the 'base' before you could start collecting the other pieces.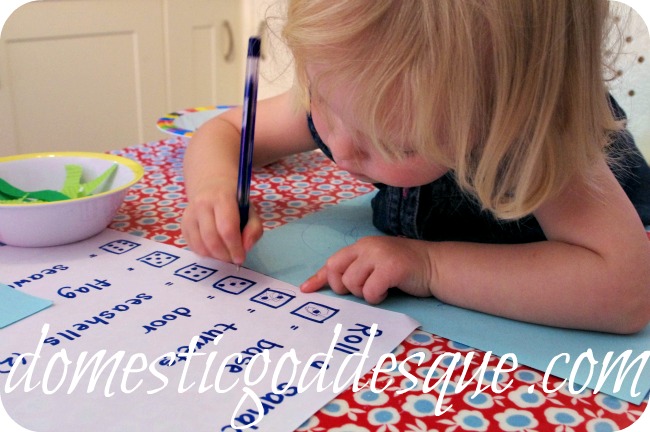 And when we had all constructed our sandcastles, we got to decorate them too.
It was a big hit, and it's a great activity to keep you busy during the long summer days!