I'm joining in 'Kids Bloggers Go Olympics' is 18 days of child centered fun!
Hosted by
RainyDayMum
Sun Hats & Wellie Boots
& AngeliqueFelix.com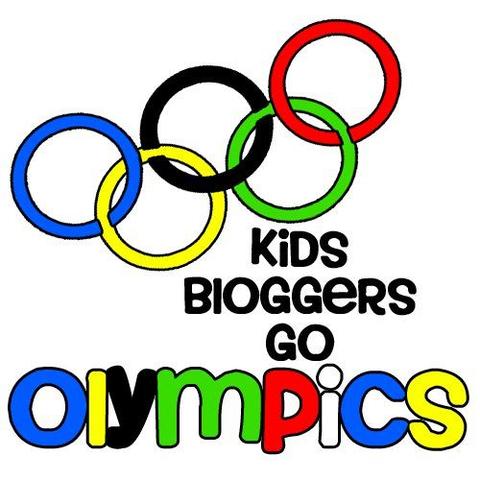 After 70 days of travelling the length and breadth of the United Kingdom, carried by a staggering 8000 people, the flame (and the convoy team of approximately 300 people) finally stopped moving at the Opening Ceremony of the Games of the XXX Olympiad ("known informally as London 2012".) We were incredibly lucky to have it pass by the end of our road on it's journey to Stratford on Monday.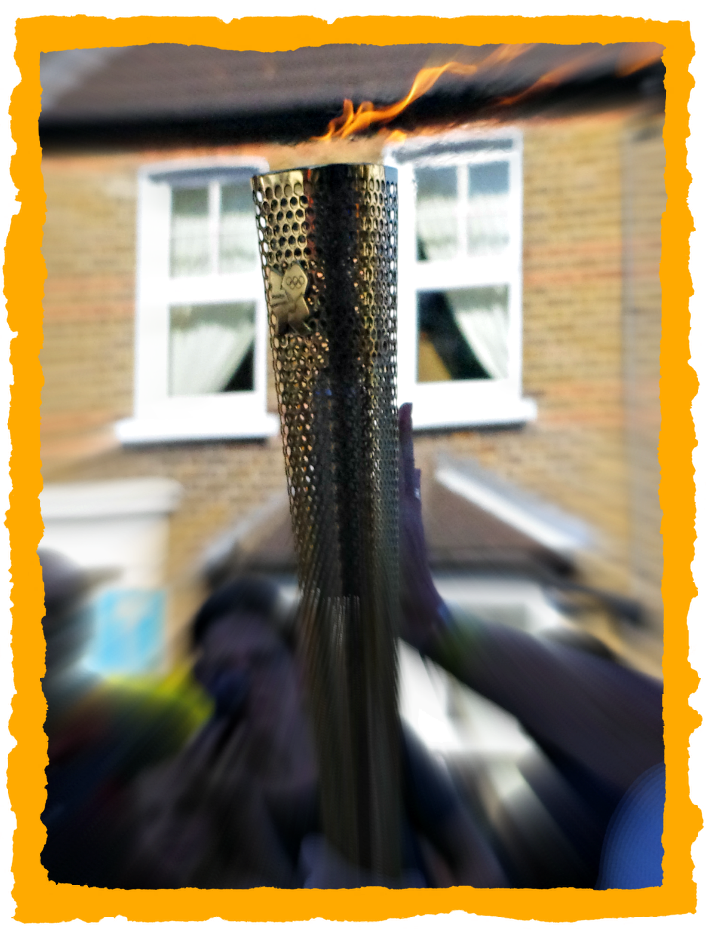 The Girls were totally underwhelmed by the experience. The noise from the Sponsor vans distressed them, and all the activity that preceeded the torch bearer rather took away the focus for them -and me- so that by the time we actually saw the torch, it was a little anti-climactic.
So we recreated it with our very own Backyard Torch Relay. I told them about The Lighting Ceremony, and how it follows the same pattern for each Olympiad:
It is lit from the sun's rays at the Temple of Hera in Olympia, in a traditional ceremony among the ruins of the home of the Ancient Games. [source]
From there- after a brief tour of Greece- it is passed to the host nation, to be transferred from one torch bearer to the next until the last person lights the 'Cauldron' in the Olympic Stadium during the Opening Ceremony, marking the official start of the Games. It stays alight throughout, overlooking the competitors, and is only extinguished when the Games come to an end at the Closing Ceremony.
The key thing about the torch is what the flame represents: Peace, Unity, Friendship. It is not about winners and losers, but taking part. Nations that are sworn enemies put aside their differences to be part of a Global event. In many ways, the torch relay reflects this: 8000 people have created a chain across the country of support and excitement, of National Pride.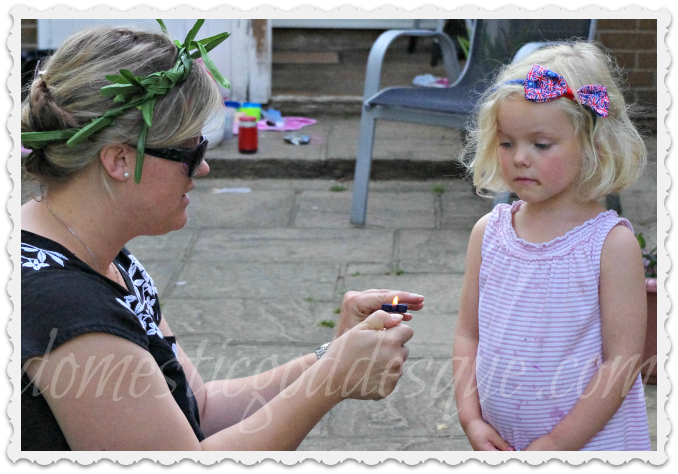 There weren't 8000 people in our garden this evening, but 4, carrying candles and not torches. The *ahem* traditional lighting ceremony was me in a laurel wreath lighting the first candle torch with a lighter. LBG bore it proudly to the Au-Pair, their torches kissing as the crowd  I cheered, before it was carried onward to Dimples. She in her turn proceeded majestically to the Bucket BBQ "Great British Sporting Event Cauldron" and set alight the flame that burned for about 90 seconds. I suck at making fire. But that wasn't the point.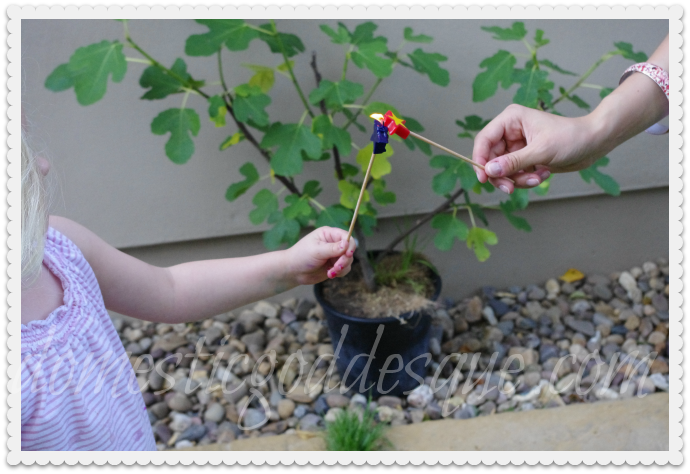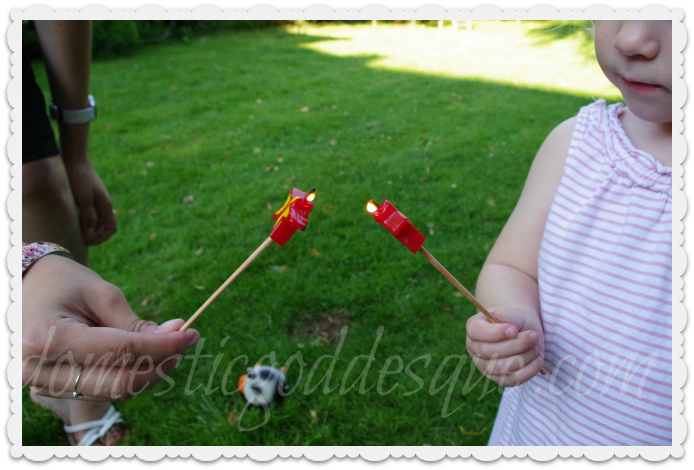 The Girls got a sense of the challenge involved with taking an actual flame anywhere, and they worked as a team to get the flame to the finishing line. I was so proud when, on seeing the real Olympic Flame lighting the Cauldron at Hyde Park this evening on the television, LBG said: "Mamma, that's just like we did. I carried the torch just like that man!"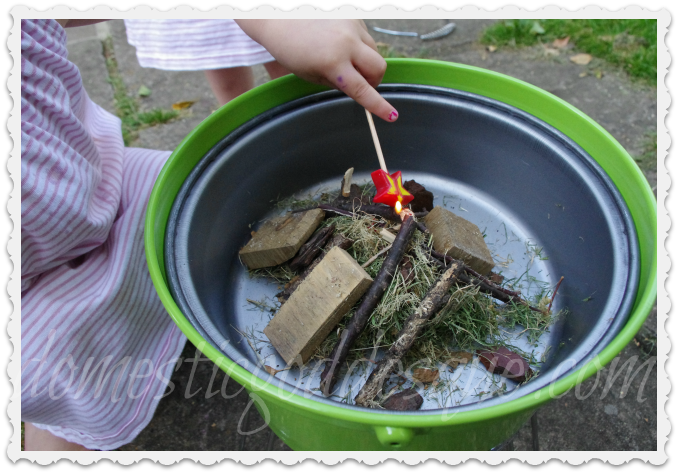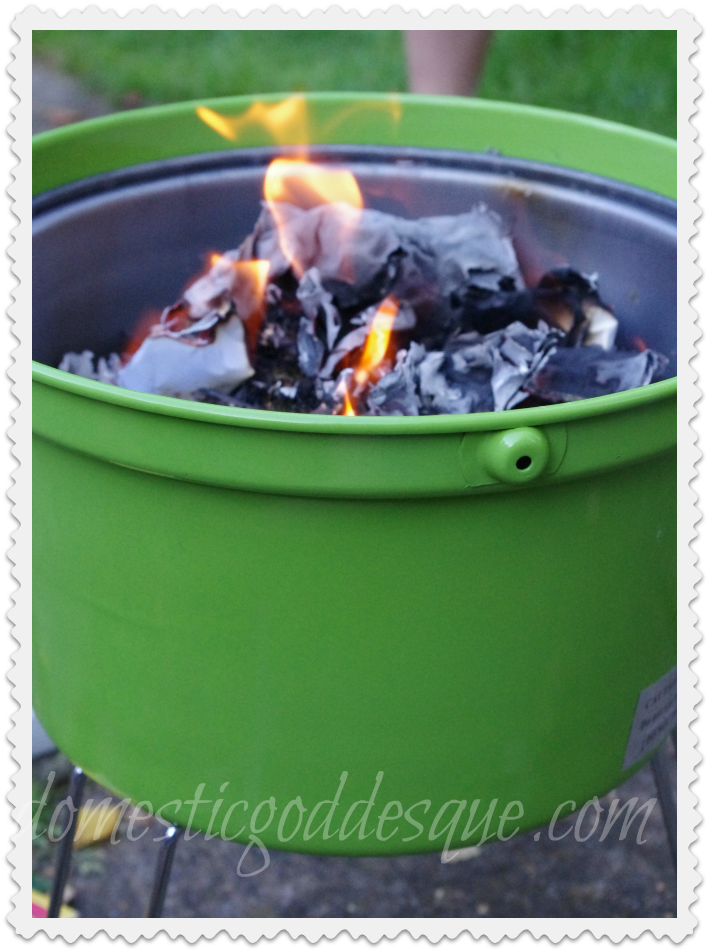 Follow the torch to it's new destination tomorrow:
<