It's been the Back to School week, which begins the Countdown-to-the-holidays at DG Manor. It began with a bang and the urgent need for shoes, as LBG appeared to have grown an entire shoe size in the week that we'd been in France. Then we drove home to Bromley, to the house that had literally been finished hours before we left it to go to France seven days before. It felt like a new home. Everything was so new and clean: the playroom looked amazing, and everything we wanted it to be.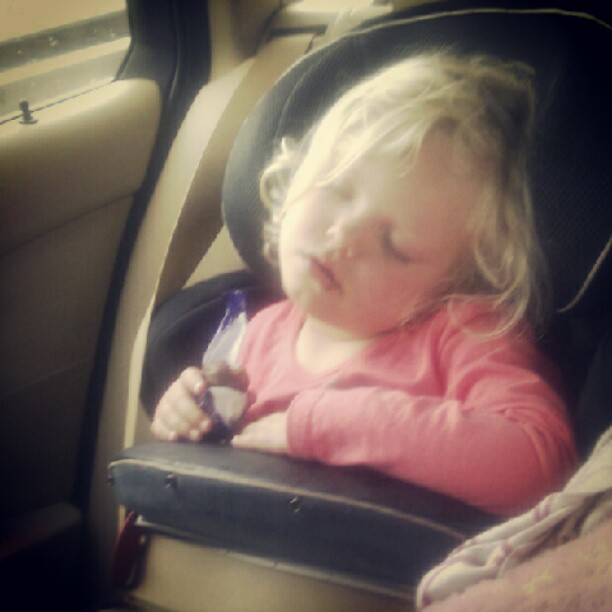 Monday was a big day too: we had to collect the Wonder Hound from kennels and welcome her back into the family. We had to collect Granny from school- good thing too as it was lashing with rain- and tell her all about our adventures in France. We needed to collect the French Au-pair from Ebbsfleet and bring her home to what would be her home for six weeks.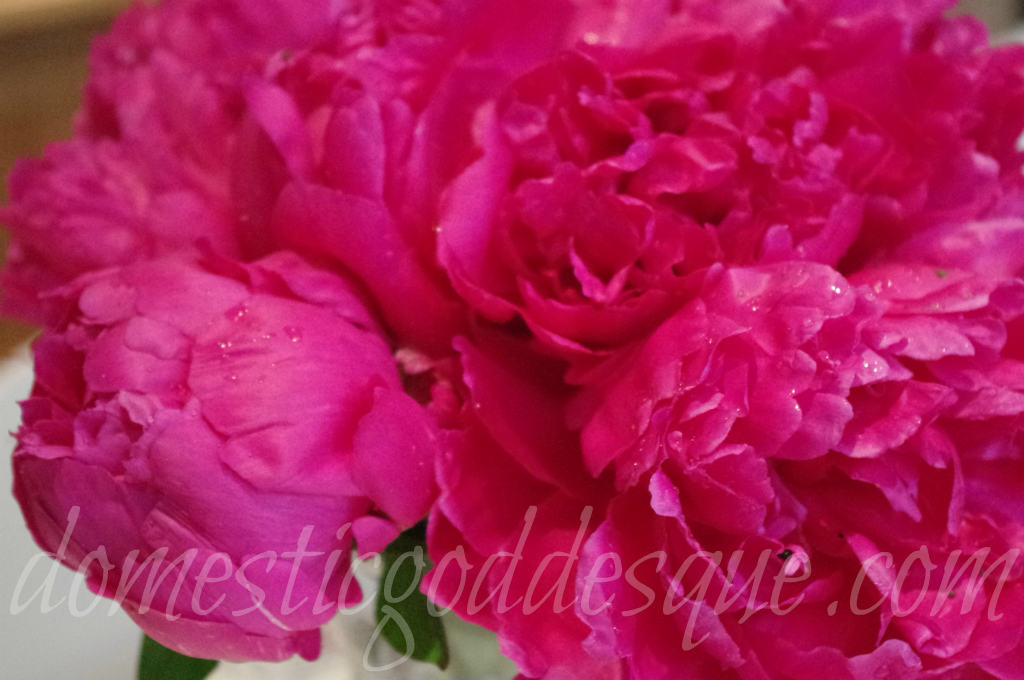 Then on Tuesday it was back to school. Back to friends, back to cooking class, back to our usual routine. It involved a trip to Ikea for a rug for the new playroom, and a pit-stop at the Electrical Superstore for a playroom television. The Girls got to know The Au-Pair by plaiting her hair and reading books with her whilst I got on with the final plans for LBG's impending birthday party.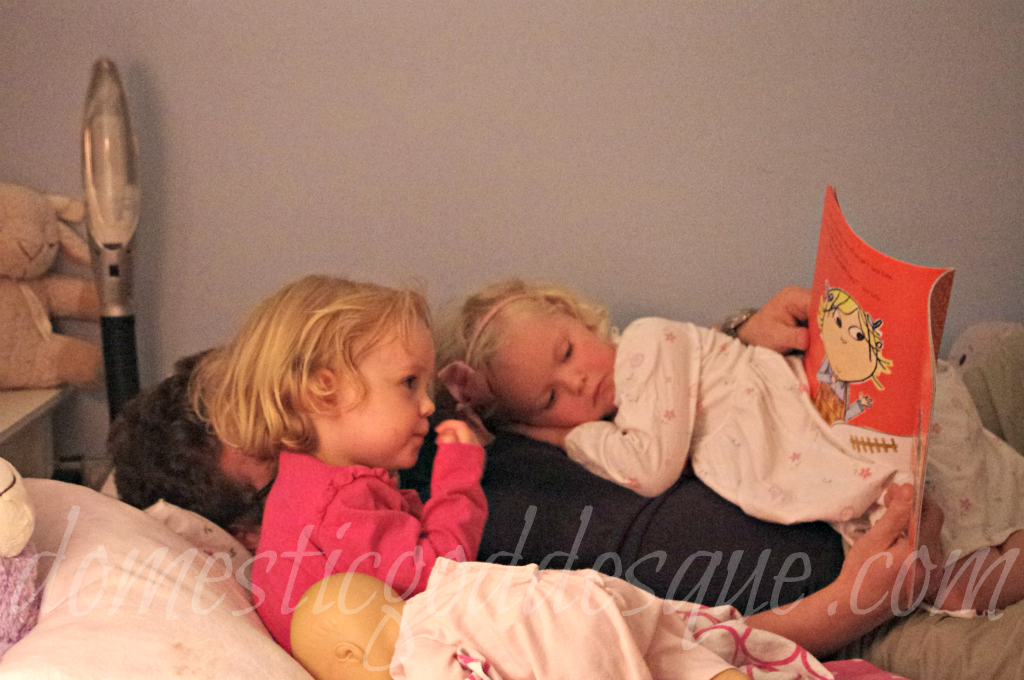 On Wednesday I went into London to meet a very good friend and her 9-week-old twins. It was a wonderfully sunny day to enjoy walking along the King's Road, and I enjoyed every mouthful of my Eggs Benedict at Tom's Kitchen. I got a chance to cuddle the babies and smell that yummy baby smell that they carry around with them. It's long gone from our house and is one of the few things that I really miss from the days of  newborns. DH was working from home and collected LBG from school so that I could enjoy a much-needed nap. (I awoke at 5am when I heard a noise downstairs. When I went to investigate I found Dimples on the kitchen floor, a lollipop in each hand. She had found the party favours!)He is a good man.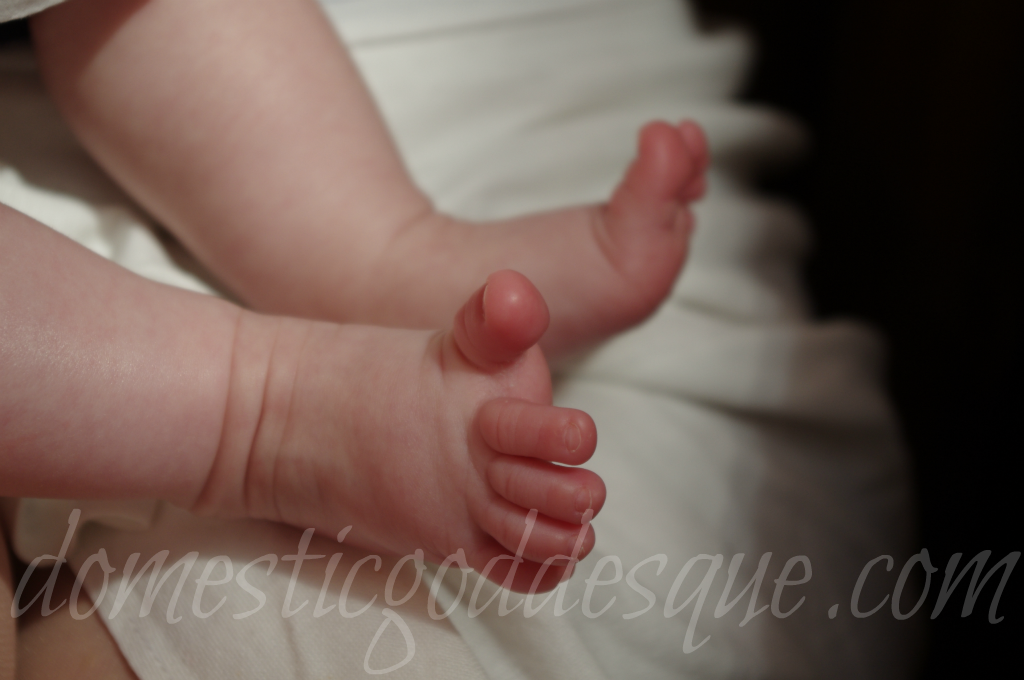 Then it was Thursday: school runs, putting party bags together and an important coffee date with a friend and a trawl through some local charity shops for my Tots 100 Home project. I found the perfect piece of furniture for the Guest Bedroom: I just need a couple of sunny days to get it a makeover. I also made a new curtain for the downstairs loo and actually finished unpacking from our holiday. There was a tea date, and I happily left the Au-pair to tidy the Armageddon of mess that was left afterwards whilst I out The Girls to bed.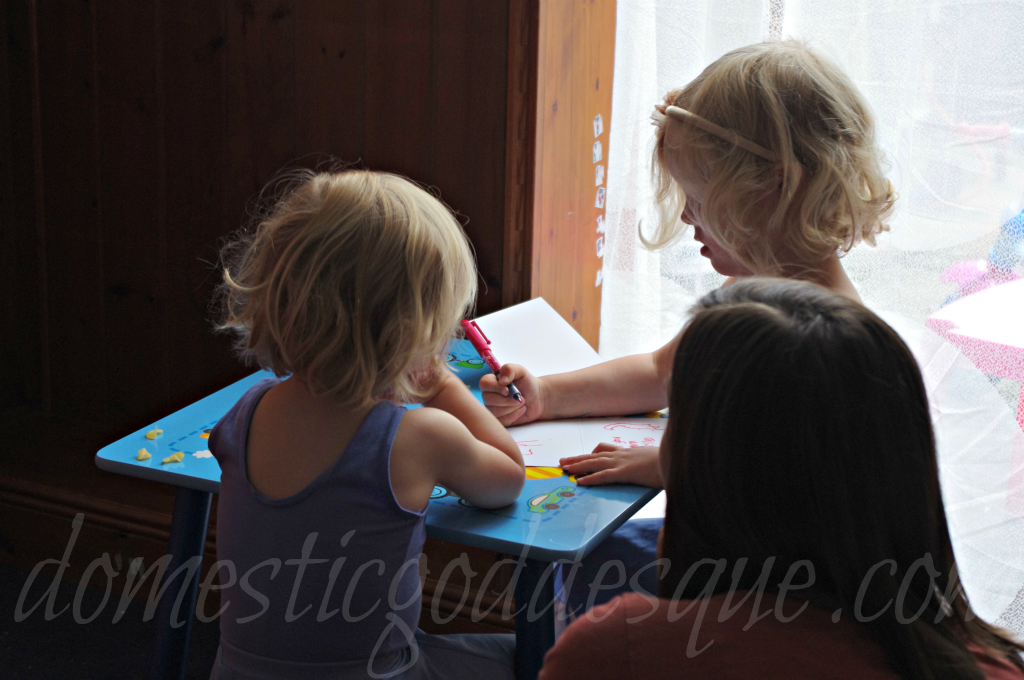 I was virtually ignored by The Girls when I left them on Friday morning to go to a Pop-Up shop run by a very talented group of friends: my Girls were too happy playing with their Au-pair to care what I did. And when I returned, clutching some beautiful pieces bought at the Pop-Up, I discovered calm, happy children and a tidy home. It was a moment of sheer joy for me. There soon followed another when Dimples was allowed to join in LBG's ballet class: for months now I have been fabricating a reason to leave as Dimples has been desperate to be involved. She even has the uniform because I had to track down a matching ensemble online at her request, so that she could look just like her Big Sister. And now she has a chance to do ballet too. I stayed to watch/keep an eye on her, and ended up with tears in my eyes, both at Dimples' brilliant attempts to follow the teacher's lead, and at LBG's careful nurturing of her sister's talent. Later that evening I was happy to tell all the other mums about it at our Pizza Night, from which I stumbled home at 11.30pm to a quiet house. I should go out more often.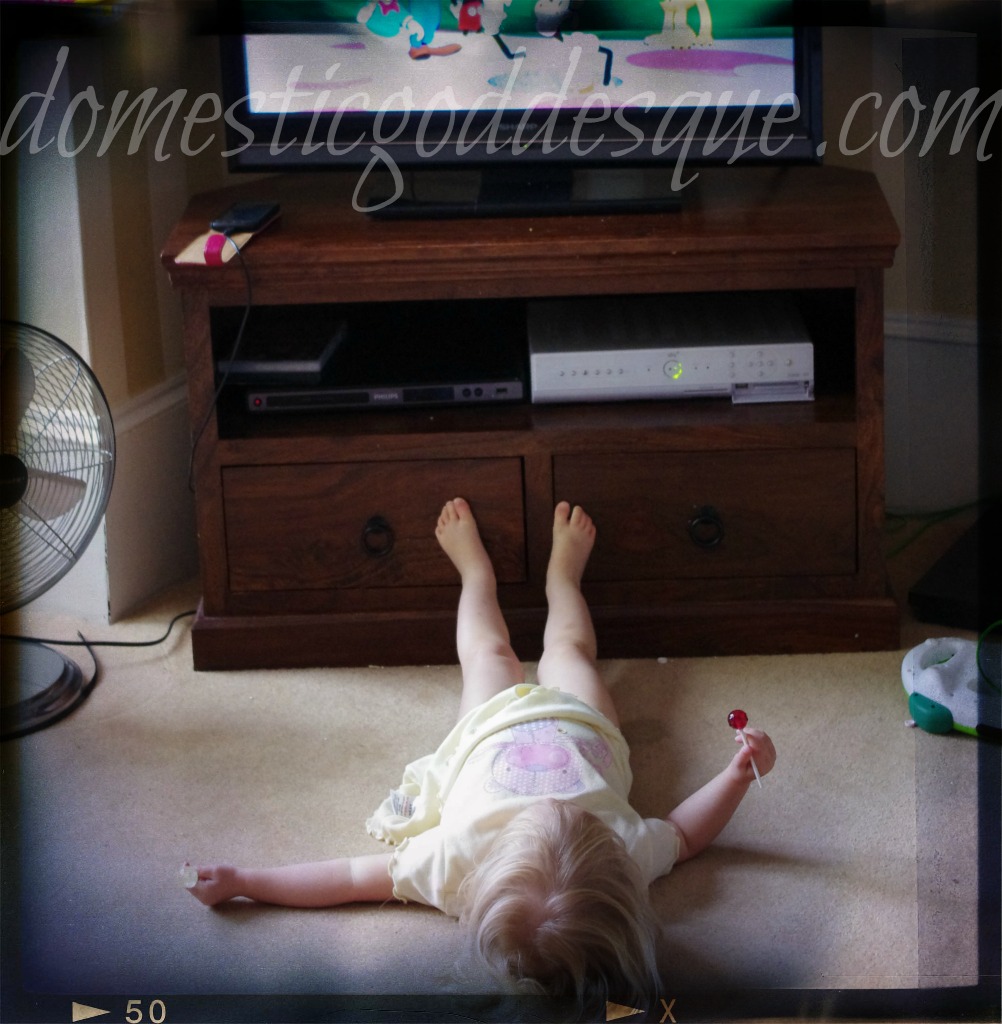 And then the Day-of-the-Party dawned. How happy LBG was. Despite NOT entertaining 40 4-year-olds at home, I still had a lot to do so the morning was fraught with organising, balloon collections, cake construction, salad preparation and last minute The-In-Laws-Are-Coming tidying. It was great to see them before the party and for DH to show off his very smart Man Cave. It was an awesome, crazy, adreniline-fueled, and incredibly well organised party though. Everyone had a great time. But man, were DH and I exhausted once the day was over. And buried in wrapping paper. What a week.