A while ago, I saw a brilliant post on Dilly Dali Art about painting pots by pouring paint onto them. As it was it came at about the time that the Girls and I made the Grannies painted flower pots for Easter so we weren't ready to do it again so soon.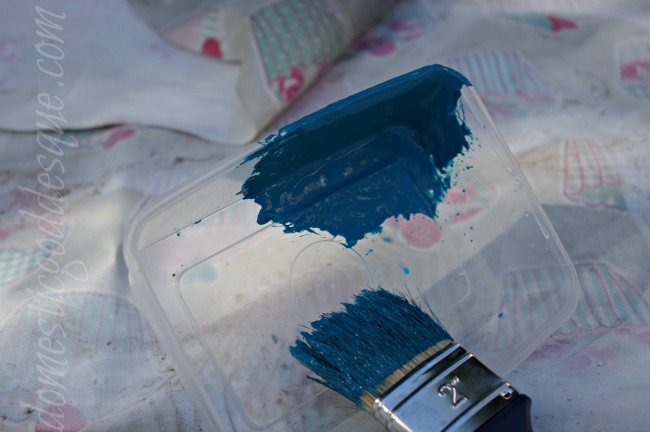 And then recently I had a sad looking watering can, given to me by Febreze to help grow my Mini-Haven for the 'Great British Sporting Event'. It had been faded by the sun down one side and needed a bit of affection. So I stripped it of it's labels, prepared it and gave it a couple of coats of primer.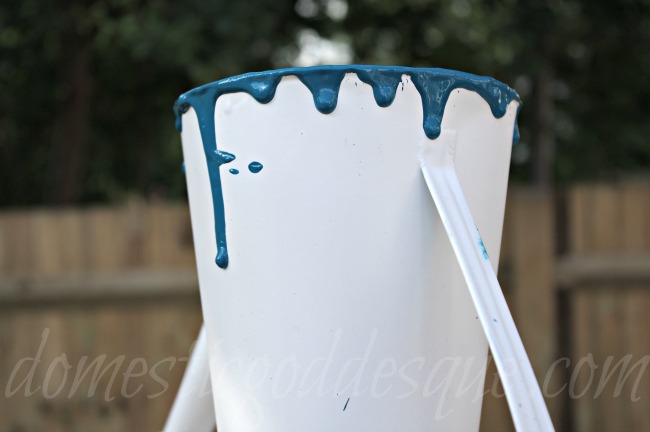 Then I had to wait for a dry sunny day- Father's Day, as it happened, to get the hard work done. The acrylic paints I got were clearly a lot thicker than the ones Aleacia used, so I had to water them down until they were the pouring consistency of cream. And then I had to work out how to prop the blessed thing as it had a fixed curved handle. But, finally, I was ready to pour. I may have been a little cautious, but I love the result. And after I had left it to dry thoroughly and given it a couple of coats of sealer, I was one happy waterer-of-flowers.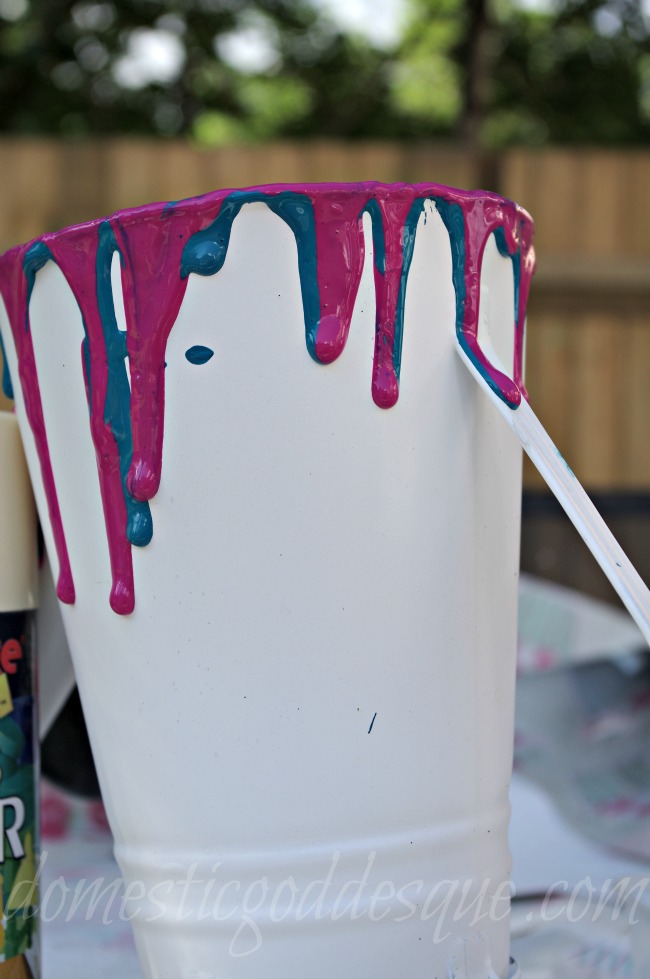 On which note, I would like to say that my Mini-Haven is progressing well- I have had to use bamboo canes for the sweet peas to grow up so although they are not yet very high, I have high hopes of them being ready and looking lovely in 31 days. Of course, I set myself up for a fall by trying to outgrow the Great British Housewife, but you can't win them all.