I turned up at a friend's house the other day with an invitation to an exclusive Pop-Up Shop. I'd never been to a Pop-Up Shop before. It's unlikely that they'll never let me go again, because I walked in and announced to everyone there that they could all leave: I'd just need five minutes to rent a van and then I would be taking everything home with me.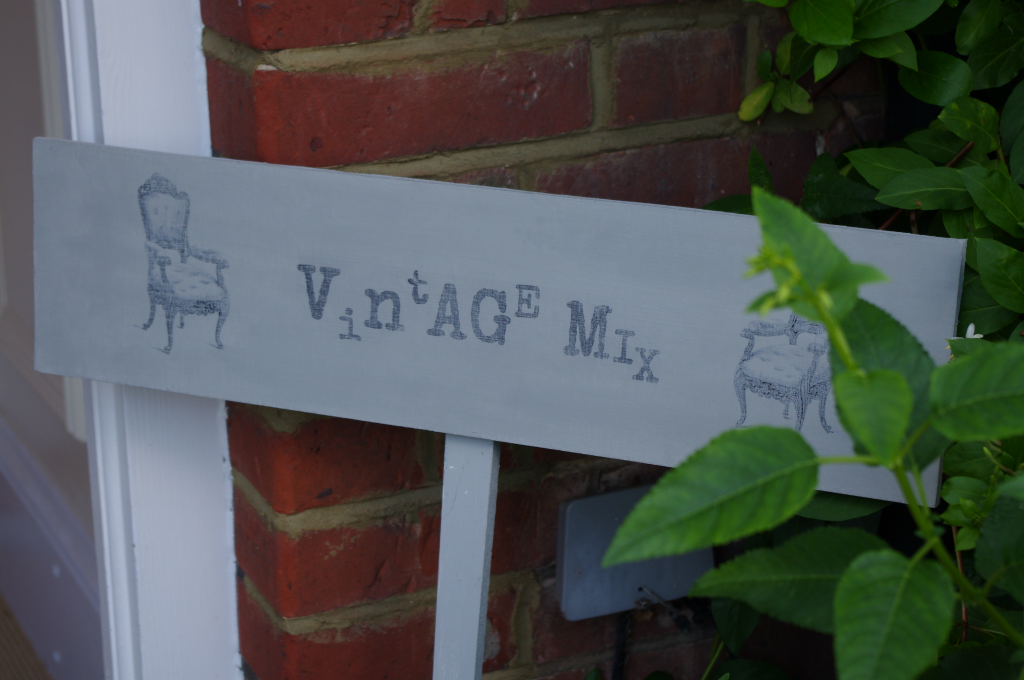 I loved everything about Vintage Mix- the collaboration of three mums I met through The Girls' school. They take Vintage pieces that need a little love and attention and turn them into covetable items that you must, must, must have now!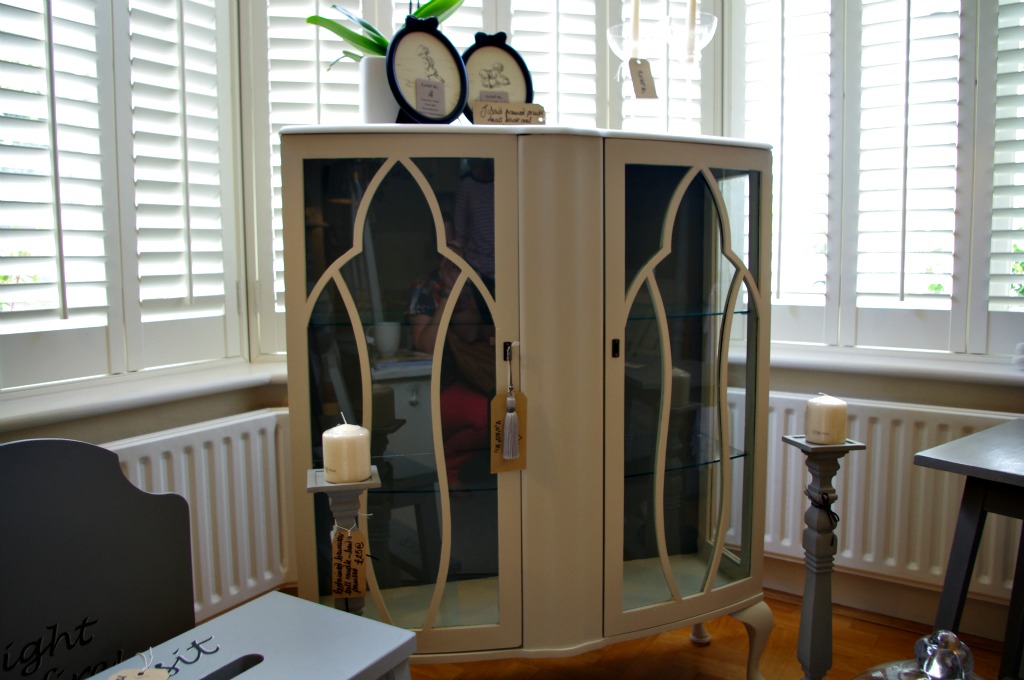 See what I mean? This glass display cabinet is utterly gorgeous: from the 1930′s, my favourite period, it actually made me drool. And it was the very first thing I saw, followed shortly by those dear little framed drawings on the top. Which I grabbed with the energy of a girl who has just found her dream wedding dress. I had to be pulled away from the cabinet, just so that I could take a look at the rest of the items!
Isn't this Tea Plate heavenly? It's made from Vintage Records.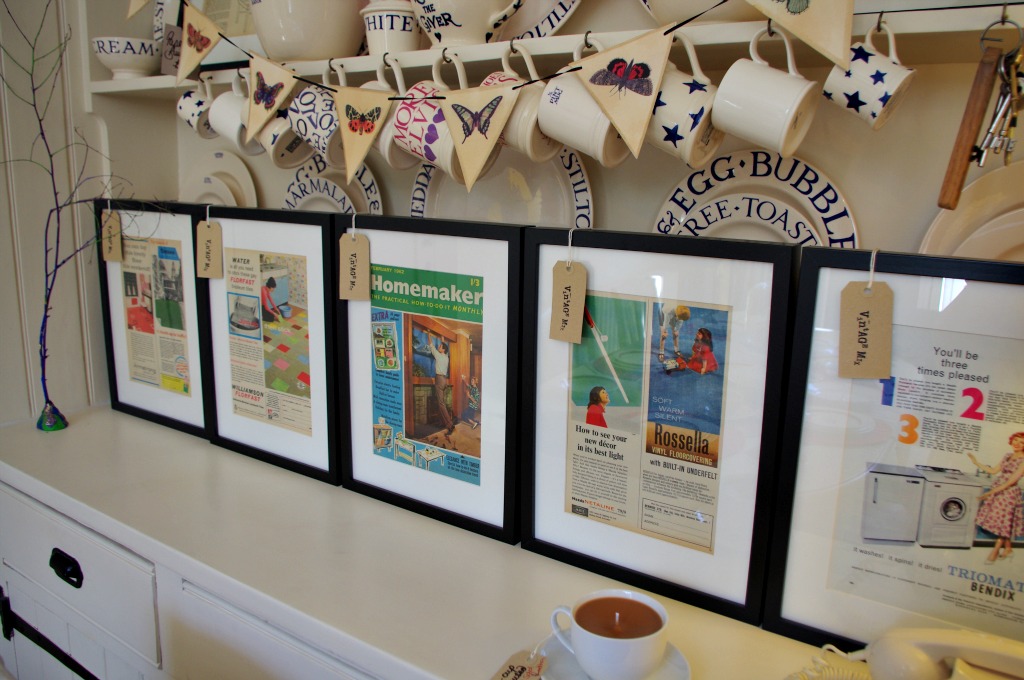 I don't know where they found these fabulous retro adverts, but I could have had them all. They are some, aren't they? And the tea-cup candles smelled divine. Let's not even talk about the utterly adorable butterfly bunting. It's already on The Girls' Christmas List for their new look butterfly bedroom.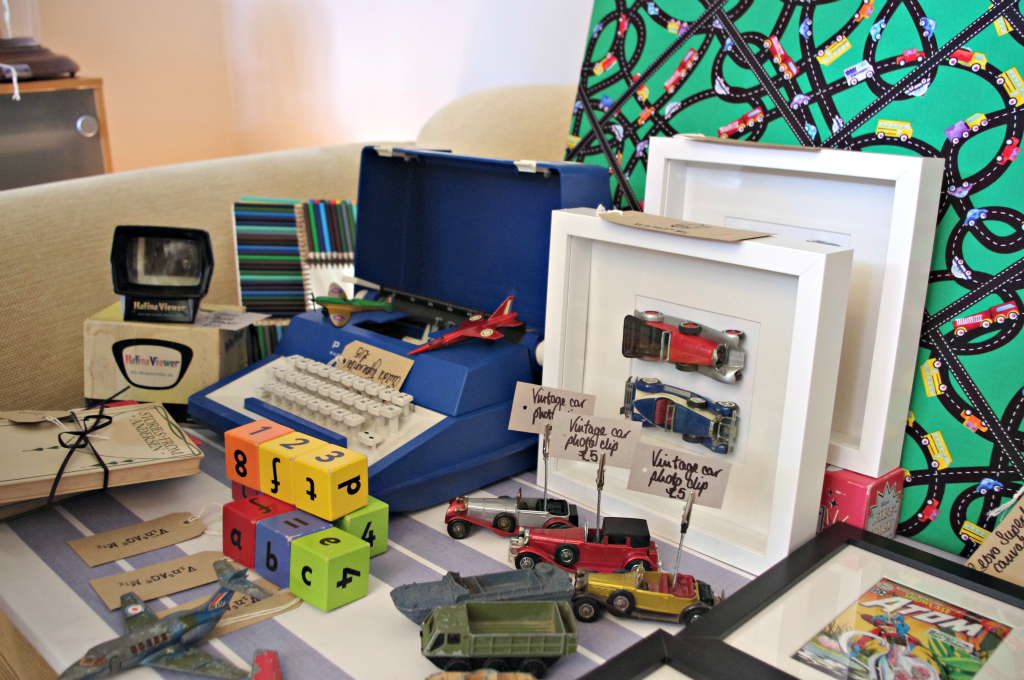 And don't think for a moment that it's all about the girls: how fantabulous are these great Vintage cars in frames? Not just for the boys in your life, I reckon. There are some brilliant framed comic superheroes which would look wonderful in a superhero themed bedroom. And the pinboard- such bright fabric!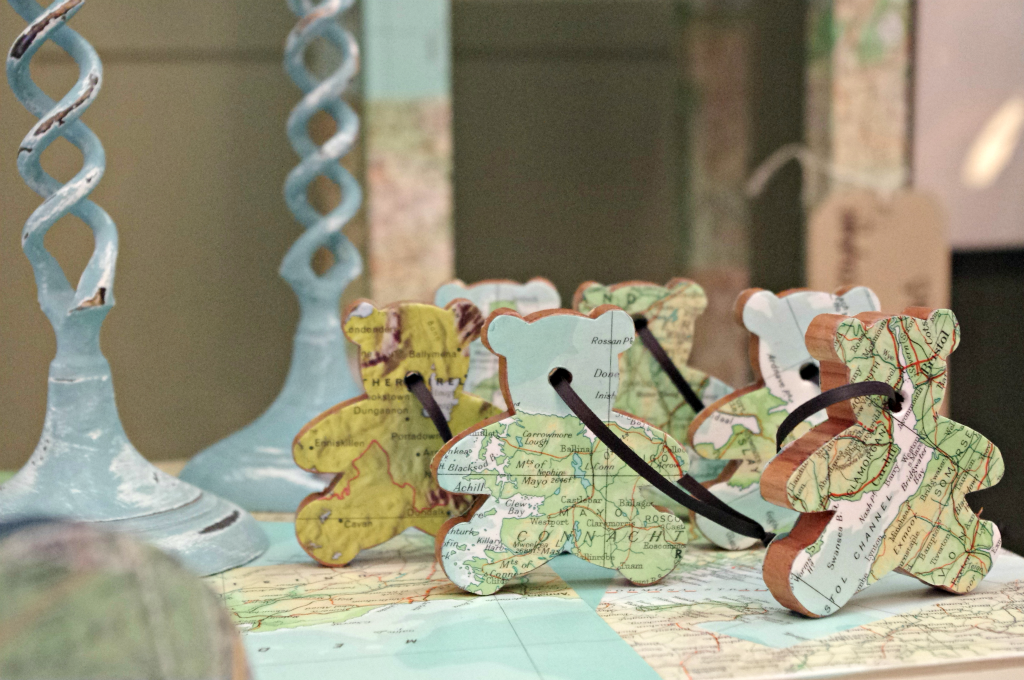 Those girls have decoupage skills that I can only dream of. I covet this map-covered sidetable. And aren't the bears sooooo cuuuuuteeee? You can understand why I wanted everything, can't you?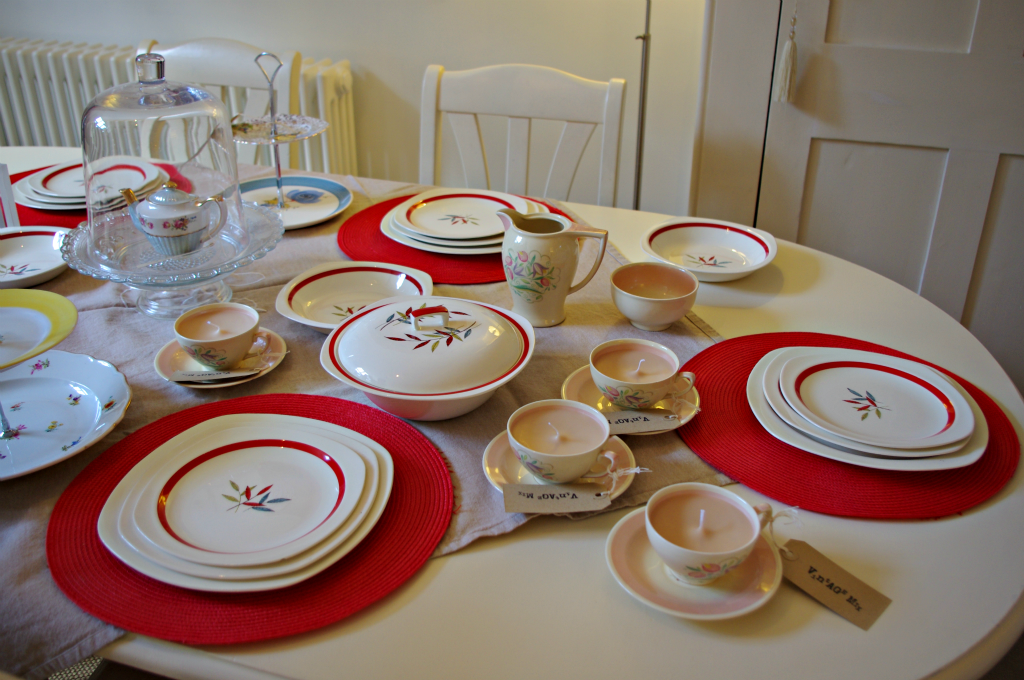 What can you do when a vintage dinner service- in exactly the colours you plan on using in your new kitchen- is laid out for you? Reader, I bought it!
I took dozens of photographs. Dozens. And I'm so in love with everything that the Vintage Mix-ens (see what I did there?) have done with their awesome craft and design skills that I am reluctant to show any of them. And yet, I am desperate to show everyone, because I am so proud of my talented friends, and because I love and adore the things that I now own.
So if you hear the words Vintage Mix whispered about the place, you know why. You heard it hear first. Why not have a chat with the Vintage Mix-ens on Facebook?