LBG was sent a couple of Djeco craft packs by Craft and Play some time ago. The sticker sets were used up almost immediately: what child doesn't adore stickers?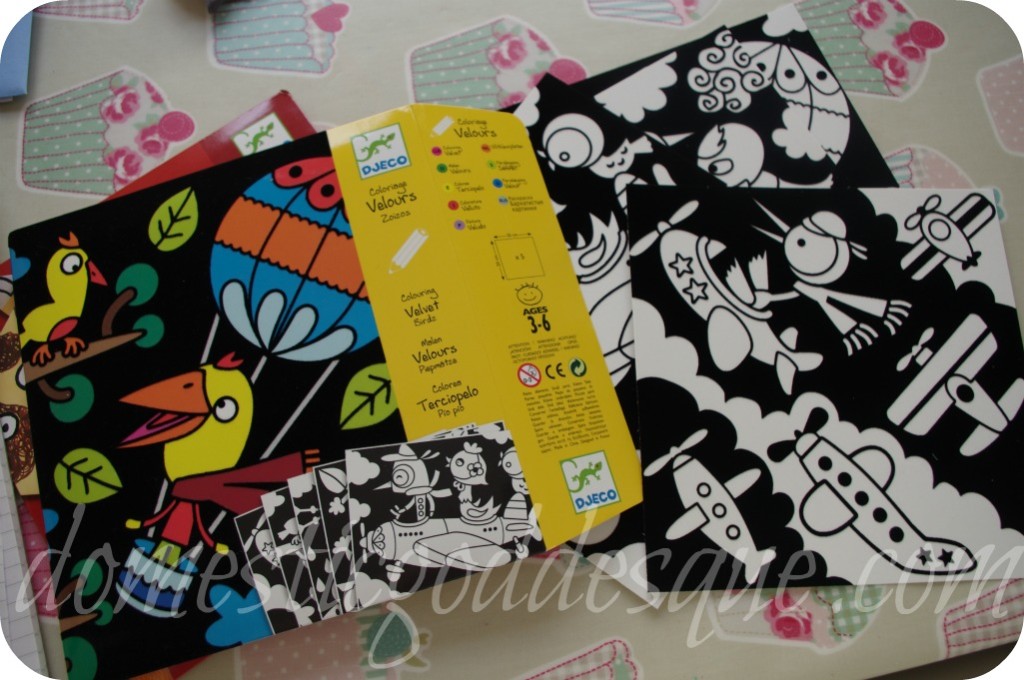 The Colouring Velvet Birdz are designed for children slightly older than mine, and undoubtedly work best with felt tips, as the brighter colours show up best against the black velvet. LBG nevertheless enjoyed colouring in the gaps between the velvet and creating the pictures, and the results were very pretty.
The Origami was a huge hit with all of us. I took the packet with us one evening when we all went out to supper together, and we had such fun. DH and I had to fold the animals- lines were printed on the paper to make it easy and it only required three or four folds- whilst The Girls guessed what they were. There were pages of stickers so that The Girls could add their own features and, once we had a herd of animals, we were able to use them to play games and tell stories. They are a brilliant- and different- way of entertaining small children. I plan on getting a couple more sets for our long plane trip this summer- the packets are light and won;t take up much space and when you are done, they can be recycled! Highly recommended.