So, you remember that I have been working on Storage- specifically The Girls' Bedroom Storage- as part of the Tots 100 Home project? Well, after a few days of living with the finished makeover I decided something was missing, and I wasn't sure what until the post arrived and some pink lace Washi tape that I ordered for another project landed on my doormat.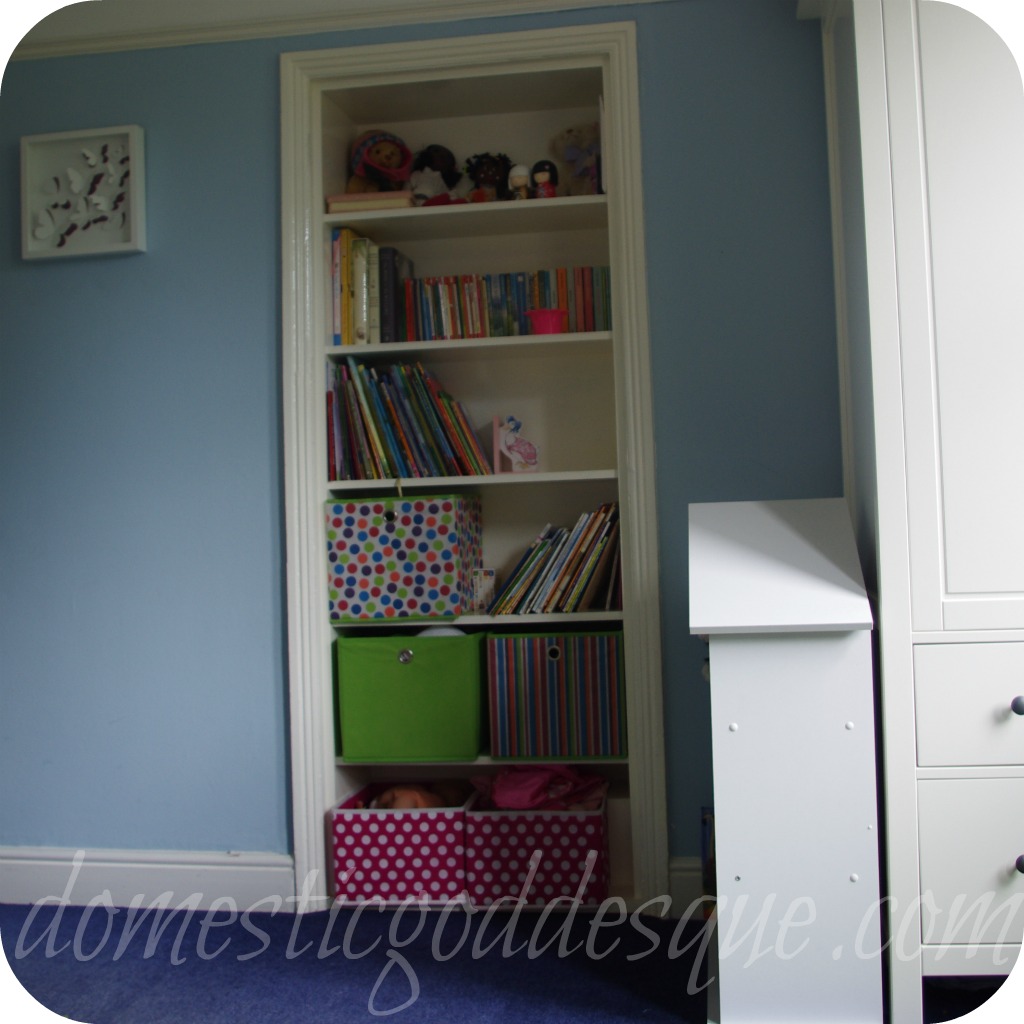 Half an hour later, the storage makeover had a second makeover. And now we are all very happy. There can never be too much pink in my daughters' lives.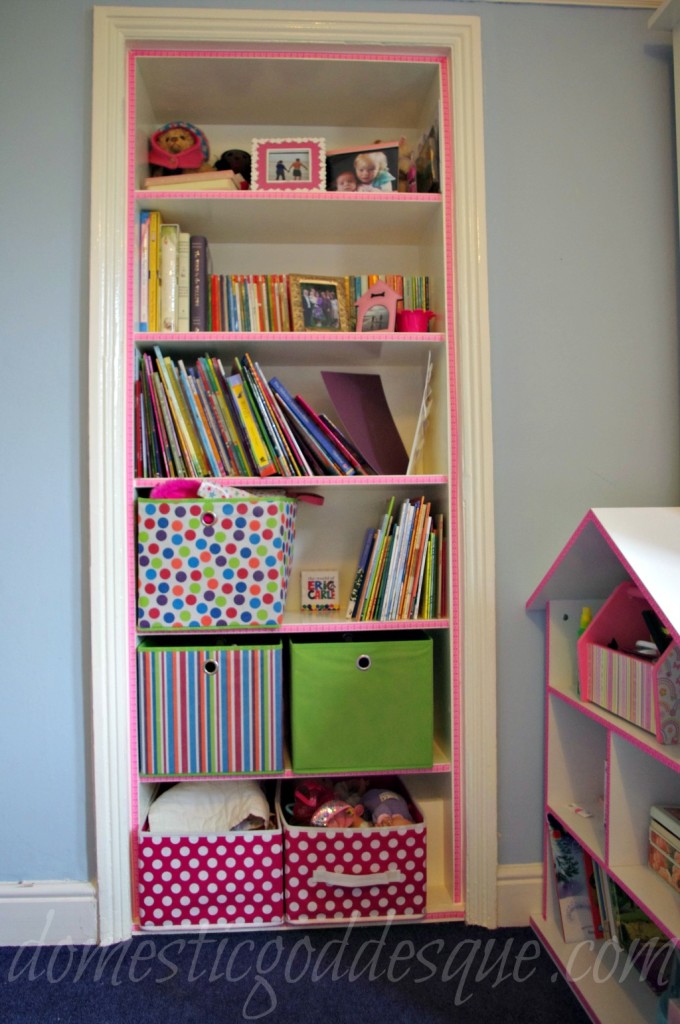 This month's Tots 100 Home Club Challenge is about beds. (Can anyone else hear that line from the Godfather "Go to the matresses!"? No, just me then.) More specifically about how you can make a bedroom into a sanctuary, a boudoir if you will. Obviously The Girls are far too small for those kinds of shenanigans, and their bedroom is now as done as it is going to get for a while, but this project gives me a chance to give our Guest Room some much-needed attention.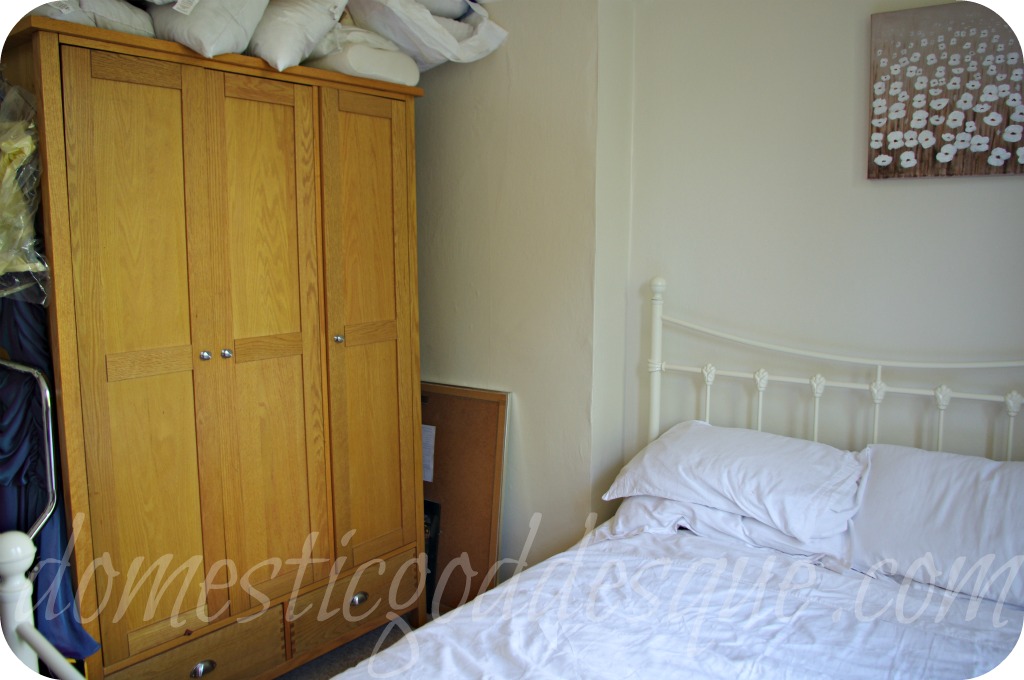 As with a few rooms in the house, we had the sense-assaulting-colour-scheme neutralised when we moved in, and have done precious little since. This room has been used sparingly by guests, regularly by DH when The Girls evict him from our bed at night, and is a great base for packing and storing birthday presents. Not that inviting really. It is also as bland as you can get: magnolia walls, neutral carpet, equally neutral carpet, cream bedstead and cream bedlinen. It's the kind of room that in theory could have come from a stylish Homes and Interiors magazine if only it had worked a bit harder. Instead it just looks like Anne Maurice left a project without picking the accent colour.
And yet, there are redeeming features. It is so quiet. It is completely un-overlooked and, at this time of the year has beautiful views across the garden. It is also a good size: it fits a double bed (plus underbed drawers) and sidetable, triple wardrobe, and console table. Yet somehow it just doesn't work.
I grew up overseas in rented accommodation, and then lived in other people's homes as a nanny, and if there's one thing I know (indeed, have a reputation for) it's that moving the furniture around can make a HUGE difference to the feel of a room. And the 'feel' is what it's all about with this project. It is essential for a sanctuary to feel restful, inviting, comforting. For me, that means having the chance to shut the door and be comfortable and content, even if its only for a few minutes. Comfort means soft furnishings: throws, cushions, nice bedding- all the stuff that boys don't like so much. It needs to have the right lighting: how can you feel calm and at peace if you have a 100w bare lightbulb to read by? And you need to have a colour scheme: co-ordinating furniture, soft furnishings, decor, pulls the room together, gives it the right 'feel', and makes you want to spend time in it.
So that's my plan:
colour scheme
soft furnishings
lighting
layout
And with £100 to spend at Homebase, I'm going to have to get creative.