The wonderful Ladies at Pickle Pie got in touch with me recently after I commented on how fabulous I thought their art was on Ellen's blog. I love it when that happens. Not only that but it turns out that Tracy and Sandra, the two women driving the Pickle Pie machine are Mums, and they are local. So they pretty much ticked three boxes at once: I'm very keen to support independent local business, particularly if it is run-by-Mums because I recognise the challenge that they face: wanting to use their brains, earn some cash, feel some connection to the City-Girls they used to be before their children, precious though they are, muddled the waters slightly.
But back to Pickle Pie. I needed to choose a colour. Easy- pink! Then I needed to let them know where to send it- check. Then I needed to send over ten likes. Ohhhhkkkaaaaaaayyyy. At this point I may have taken a few days to narrow down my list of likes to ten. It was jolly hard. But I succeeded, sent off my email and a week later, this baby arrived, carefully wrapped with the postman.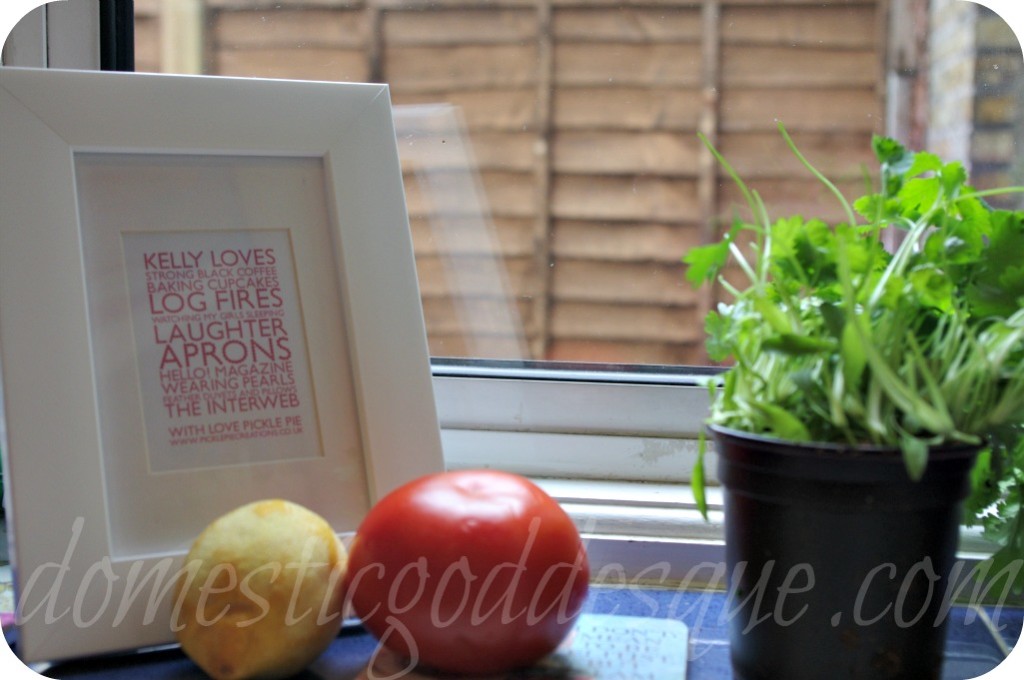 How gorgeous is it? How special do I feel? It was immediately put on the window ledge in the kitchen, a spot I wander past regularly throughout the day. It never fails to make me smile. But it didn't make DH smile. Why? Look who I missed off the list: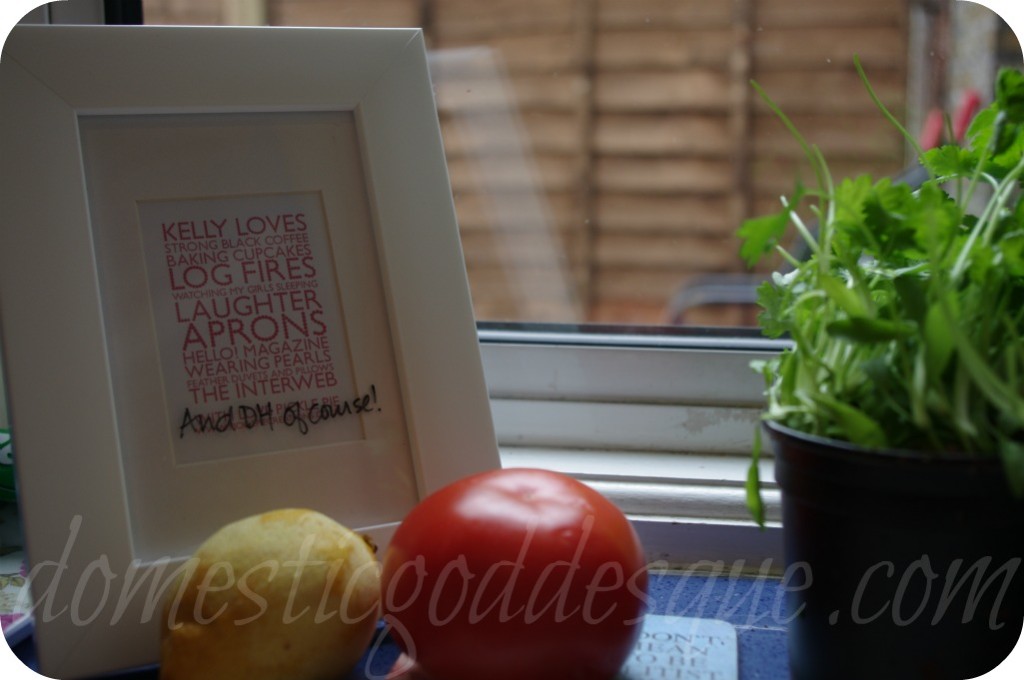 There are some fabulous personalised products available on the Pickle Pie website. I particularly like the Jubilee Range: a perfect way to commemorate such a significant event.
*disclosure: Pickle Pie very kindly sent me my own Likes List. I have written an honest appraisal of my experience. And DH's.