The Mothership used to be a Cub Scout leader. Periodically, whilst playing with The Girls, she is reminded of the utterly brilliant projects she used to make with her tribe of boys. Only recently she recalled this which may actually be the best craft ever and perfect for Jubilee Weekend: how to make a firing cannon. 
You need:
a toilet roll tube
a cork
two bottle lids
a wooden skewer
a small balloon
a nail or pin
some flour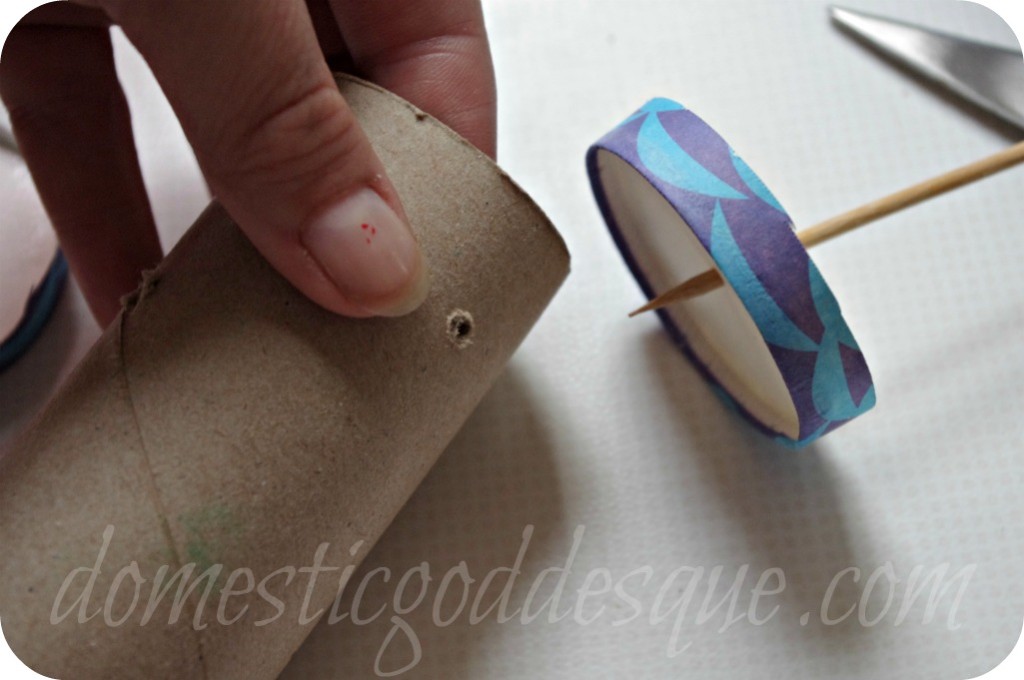 Firstly you need to make your cannon. Taking your bottle lids (actually I trimmed  the bottoms from two paper cups) pierce with skewer. You might find it easiest to make a small hole first. You then need to thread one 'wheel' on, then pass the skewer through one end of your toilet roll (make a small hole first for ease) and out the other side, before threading on the other wheel.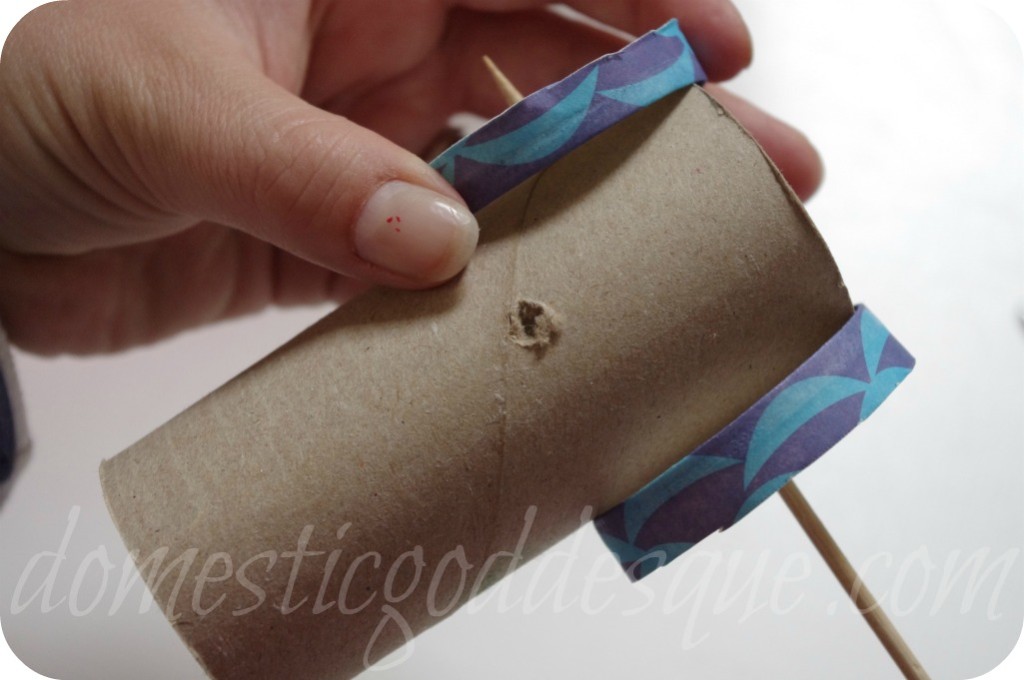 Once the wheels are in place, snap off the pointed end of the skewer and cover the exposed skewer with a slice of cork. Glue each slice of cork into place to prevent the wheels falling of the axle. Under the opposite end of the toilet roll tube, glue the remaining cork. This creates a rest for the open end of the cannon and points it up and away.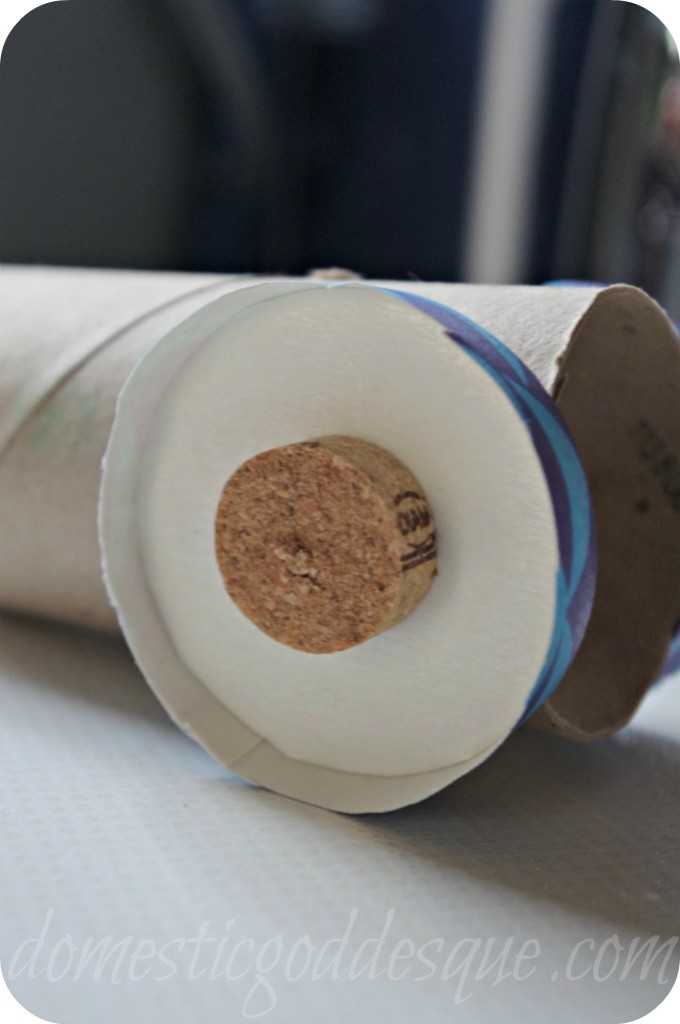 Finally make a small hole in the top edge of the cannon, somewhere between the wheels. Think of this as the fuse hole.
Next you need to take your balloon and, before inflating, tip about a teaspoon of flour (or powdered paint) into it.
Thread the balloon in to the cannon, so that the open end is at the rear of the cannon and the bulbous end will be at the front of the cannon. Inflate your balloon inside the cannon and tie in a knot, keeping the pressure as tight as possible.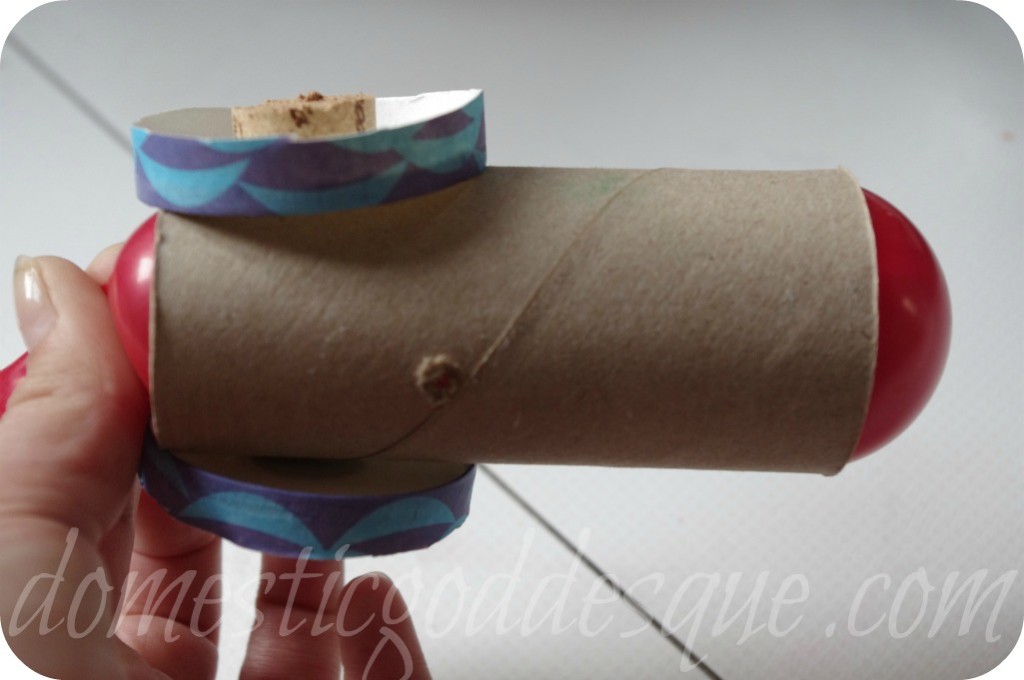 Next make sure that your cannon is on a solid surface in an open area facing away from nearby people.
To fire your cannon, press the nail or pin sharply downwards through the 'fuse' hole and into the balloon. Ka-boom!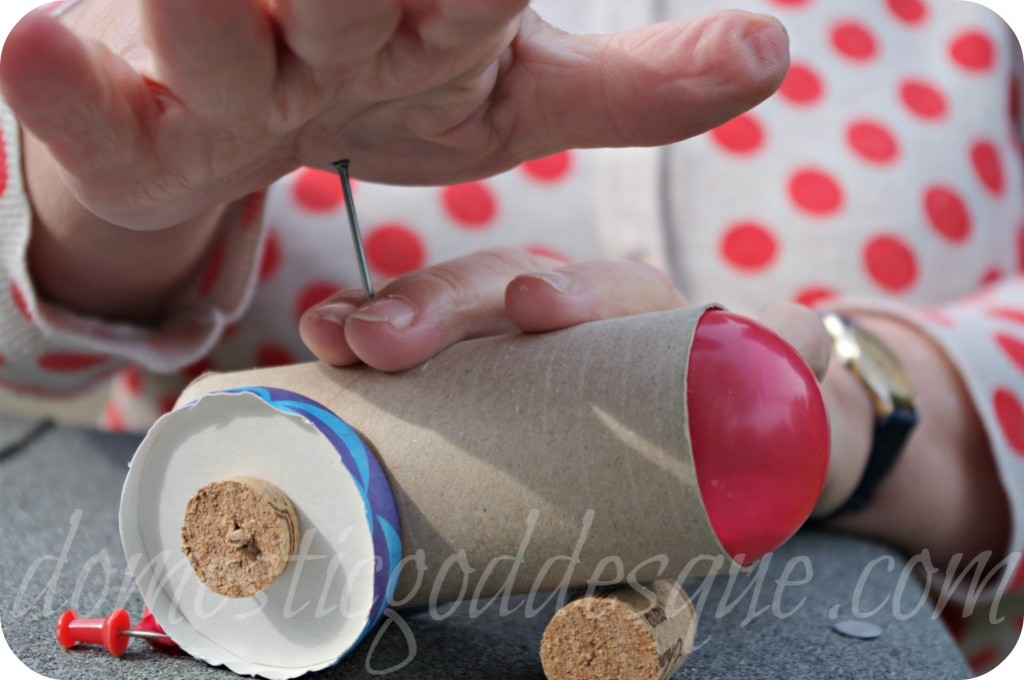 It is at this juncture I should like to say that Mothership and I repeated this experiment five times. And five times we failed to 'fire' our cannon. If you have any idea why, please get in touch. This should work. In fact, popping the flour-filled balloon independently of the cannon worked a treat. We are subject to the vagaries of The Mothership's memory and she is getting on a bit, but if you succeed in getting yours to work, we would both love to hear from you.