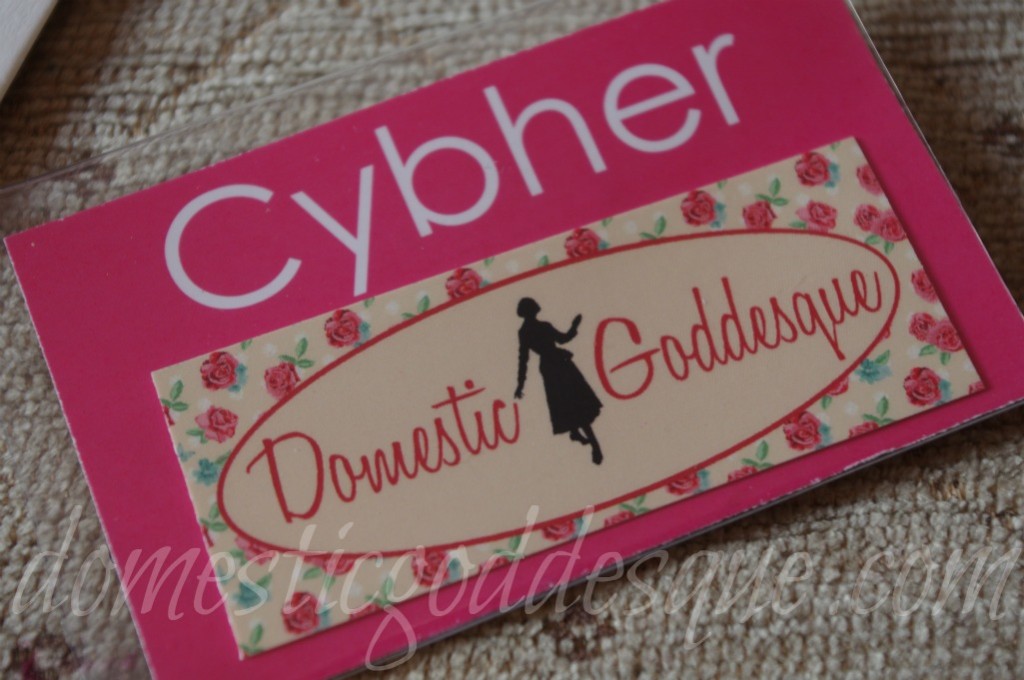 If you tuned in recently, you'll know that I spent an entire day child-free at 8 Northumberland Avenue attending Cybher 2012. I collected Marianne on the way so that I didn't have to walk through the front door on my own. It was a good call, as it happened, because I swear she knew everyone. So I followed her around like a lapdog.
And I got to meet some of my blogging idols, some people I'd heard of, and some people who hadn't existed to me before that very moment. I got my photo taken by the Disney ABC crew, had my boobs fondled by purveyors of splendid underwear Freya, and had a good chat with the World Vision-ers about our Sponsor child.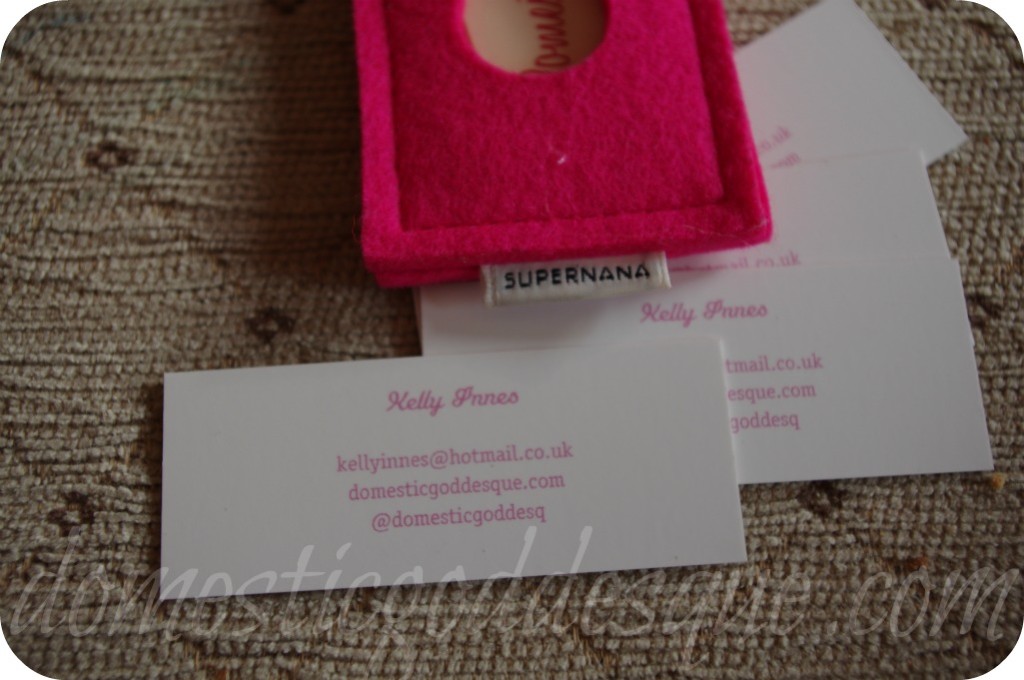 It was eye-opening, daunting, mesmerising, wonderful and exhilarating and I am so very glad I went. And rather than bang on about it, I am going to give a shout-out to everyone who gave me their business card. I challenged myself to get fifty. I didn't make it, but it didn't matter. By contrast, I was merrily flinging mine around like free money, which they sort of were. Just a week before Cybher, the team at MOO got in touch to offer me some super MOO Mini-cards- designed by the awesome Violet Posy to co-ordinate with my blog theme- to take with me. Even better, they offered me the most fabulous card holder in the World. Ever. I'm not kidding.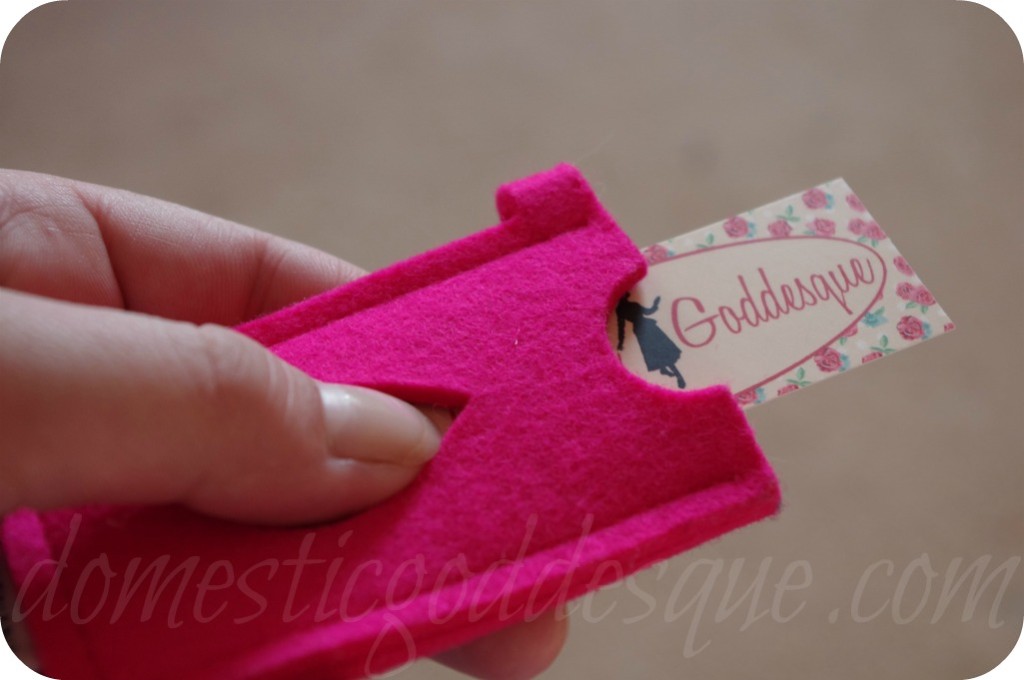 These divine felt Mini-Card holders are actually handstitched in Belgium and, if the whole bespoke item isn't enough for you, they come in pink. I know!! Mine was a big hit at what turned out to be a very pink day. And whilst I was on the website, my eye was taken by these beautiful double-sided, round-edged business cards. So I ordered them. They will make perfect Mummy cards, for handing out to arrange playdates, because you never have a pen to hand to take someone's number, or the time to put it into your phone, when you have small people tugging at your legs. Mummy cards. I reckon they'll catch on. Get in early!!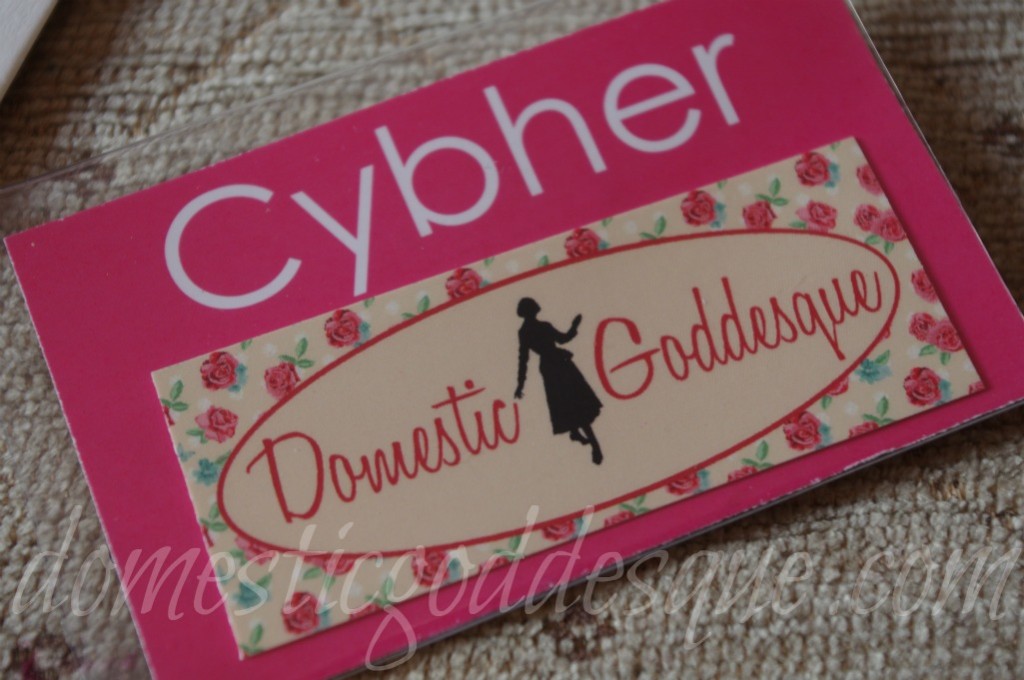 So, here's the list of fabulous business card holders I met at Cybher 2012:
Nik from The Little House in Town, who tweets @glampunka
Bubbleboo, who tweets @bubbleboo
Ella at Purple Mum
The Spark and Fuse team, @sparkandfuse
Carol from Dormouse and The Teapot, @dmouseandthetea
Nadia from Fuel
Debbie, aka Motivating Mum and @motivatingmumuk
Lauren and Lisa from Bray Leino
Sabina at Mummy Matters
Jo, better known as Slummy Single Mummy or @mummyblogger
Mario from Someone Once Told Me @SOTMario
Andrea from Magic Town, who tweets @magictown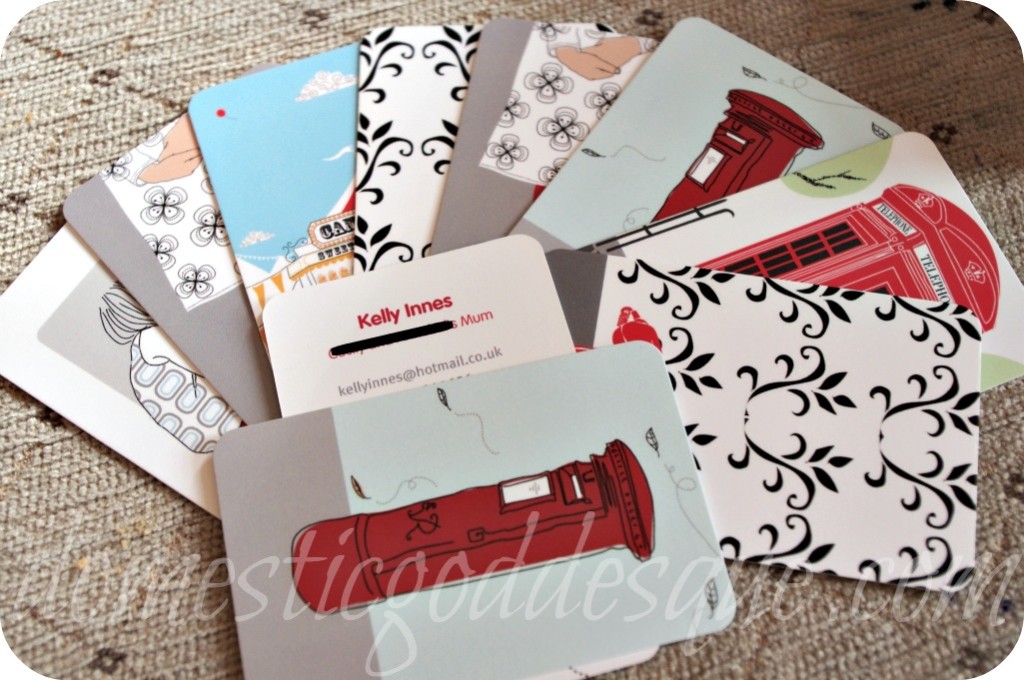 *disclosure: I received a voucher from MOO which covered the cost of part of my order. I was happy to pay the rest because they make excellent products. I was under no pressure to write about their generosity, but I did. And all opinions are my own. I don't think that Dan at MOO would be as effusive about something very pink as I would.