I jumped on the slow cooker bandwagon fairly recently: why take eight hours to cook something that only takes two (or less)? It's only when you try to juggle school runs, doctor's appointments, builders, laundry and dog walking that shoving everything in the pot for the day and forgetting about it starts to appeal.
Then I saw on Pinterest that you could roast a chicken in your slow cooker. Roast a chicken? A chicken?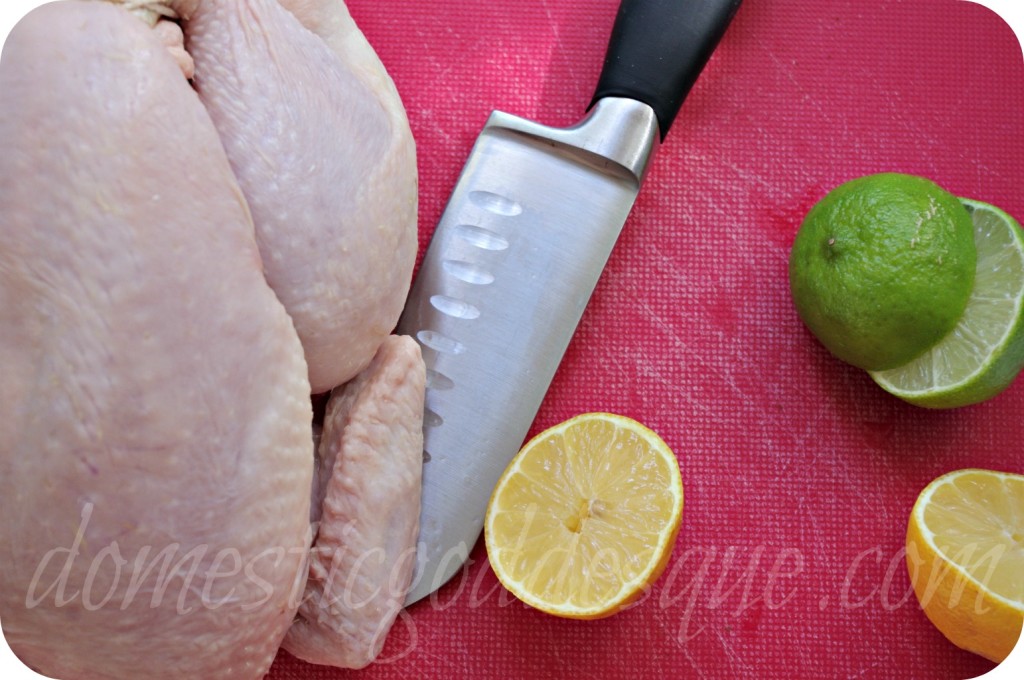 So I tried. And you can. If you are the person who snaffles all the crispy skin from the top of the bird then it might not be for you, but neither DH nor I eat the skin. And we had a busy day planned, making the most of the National Trust Free Weekend. So I took my chicken and gave it the once over. I rammed the two halves of a lime up it's bottom, together with a handful of coriander. Then I smeared mango chutney all over the top of my chicken.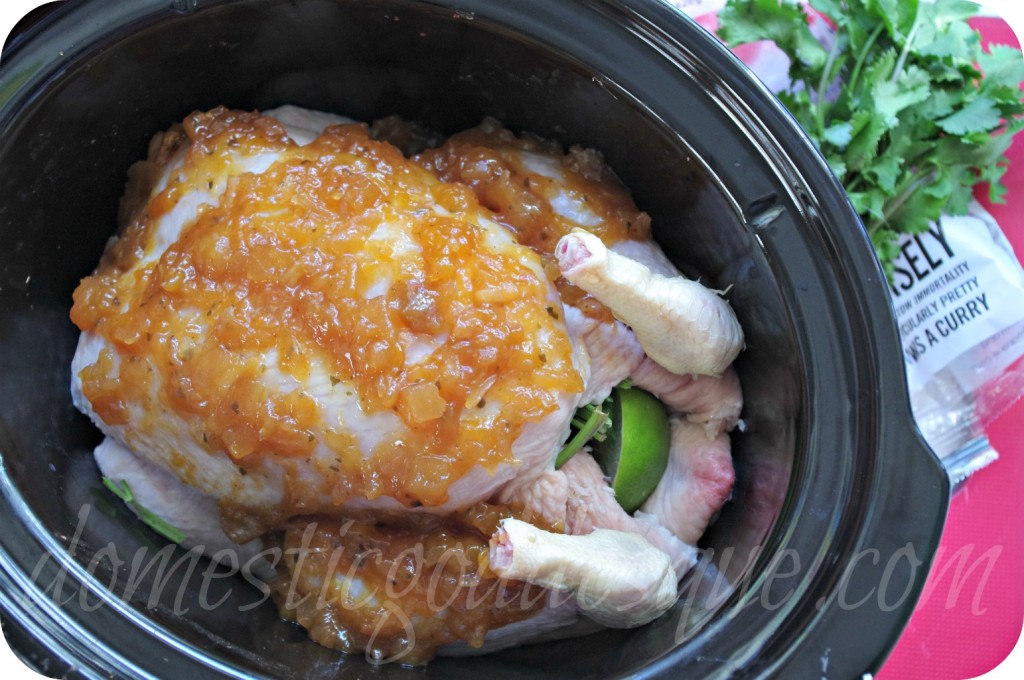 And we went out. 6 hours later, and a little chilled though, miraculously, not wet, we came home to the smells of cooking chicken. And when we sat down to eat two hours after that, we were so carried away with the tender, delicious, fragrant chicken in it's fruity, juicy gravy that I quite forgot to take any photographs. Next time, I'll take some. Because there will be a next time. In fact if I had a larger slow cooker, I'd have put all my root vegetables in first with the chicken on top, but there wasn't space.