In continuing our Russian Adventure this month, and after the success of our Russian Icons, The Girls and I have been looking at Russian Dolls. Dimples received a set from her Godparents for Christmas, and I then found a very simple Matryoska Doll jigsaw puzzle at Tiger a couple of weeks ago. Both have proved a great hit.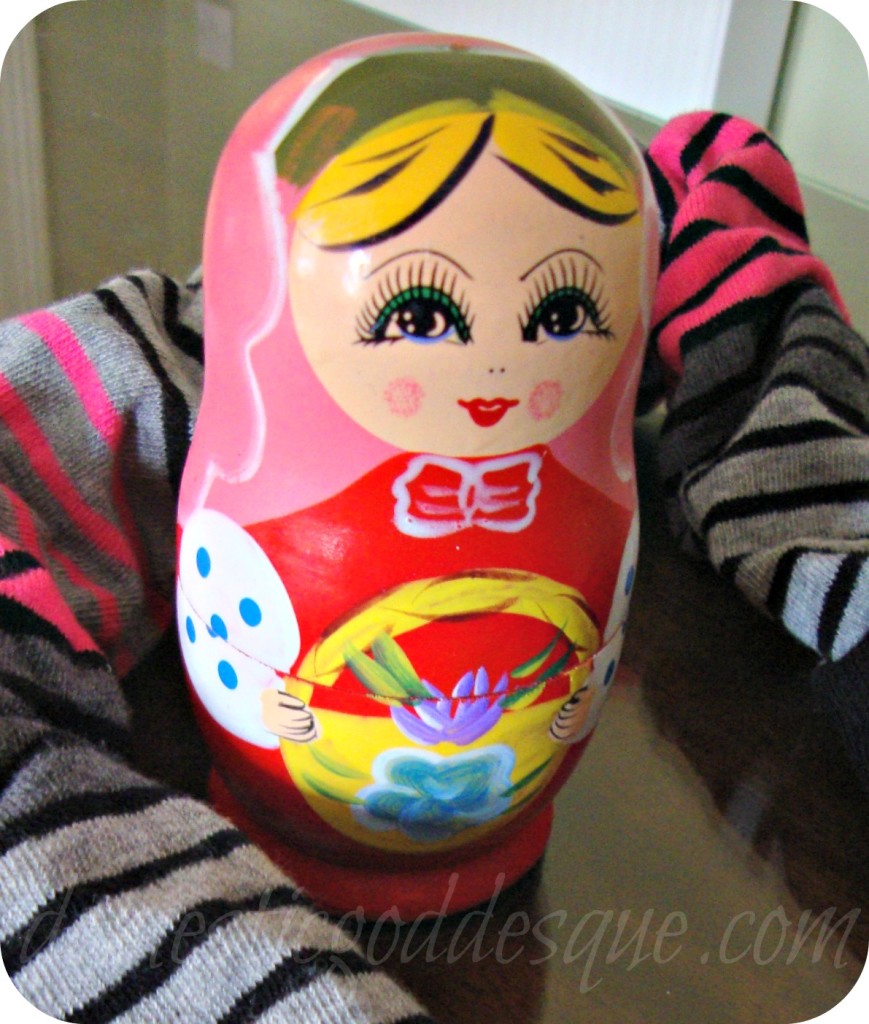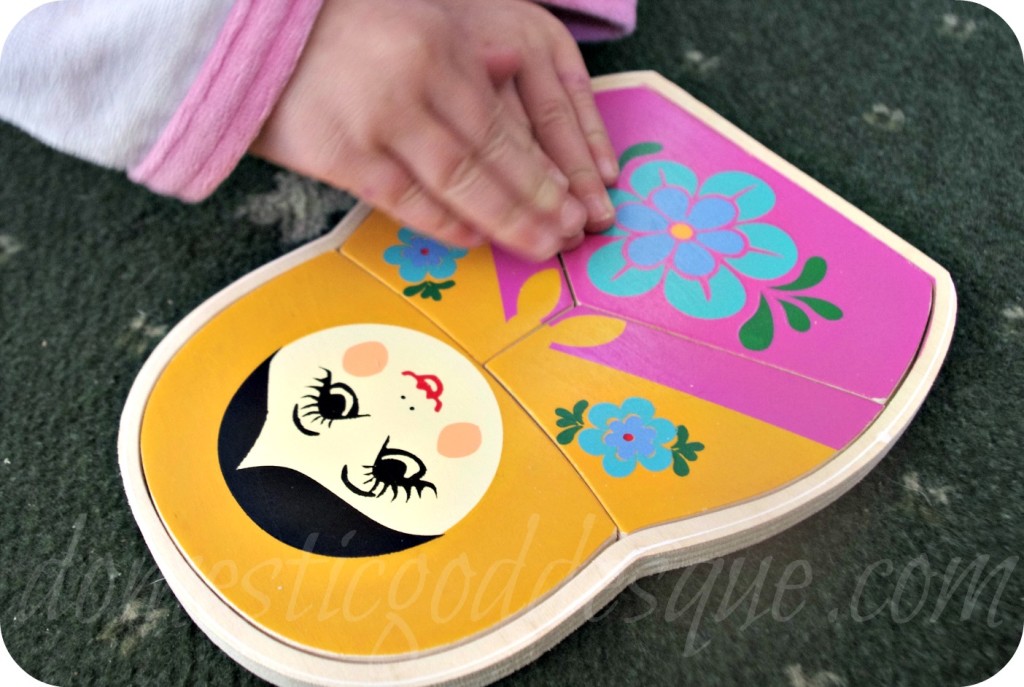 When I asked around for ideas of what to make that is authentically Russian, Potty Mummy- currently living in Moscow and therefore has her finger on the pulse of these things- directed me to the most amazing site, The Moscovore. I urge you to read it. In particular the recipe for Kharcho, which sounds simply heavenly and is on my list of things to attempt in the future. More realistic and, as it turns out, very authentic, were the Russian Tea Cakes that The Girls helped make -and eat- a couple of days ago. We even pushed them upon our cleaner early one morning in an effort to confirm their authenticity. She gave them her whole-hearted support.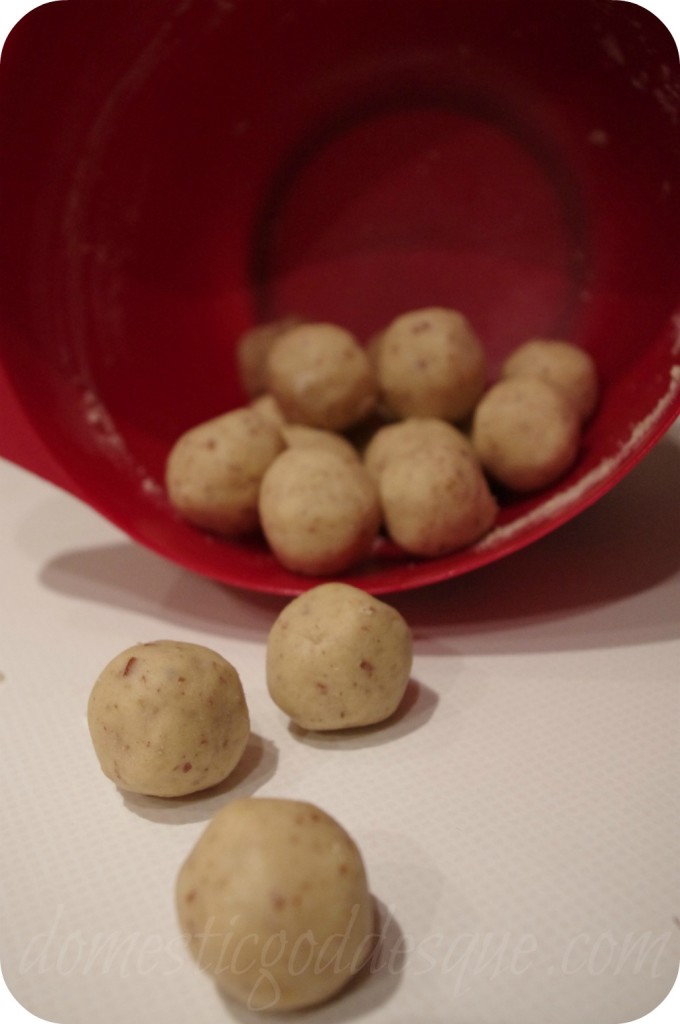 They were really easy: I ground up a packet of Pecans in the hand blender, and we added them to the butter, icing sugar, flour and vanilla extract. It was a bit of work to blend it all together so I took over. The Girls joined back in to roll the dough into balls and then we baked them in the oven. The trickiest bit was rolling the straight-from-the-oven teacakes in the icing sugar. They are jolly hot. But the heat amalgamates with the icing sugar and forms this thick sweet coating on the outside which, once cooled, gives them a clean ivory colour. Just a sprinkle of icing sugar on the top- or some of the pulverised pecans- and they are ready to be served with tea from a Samovar.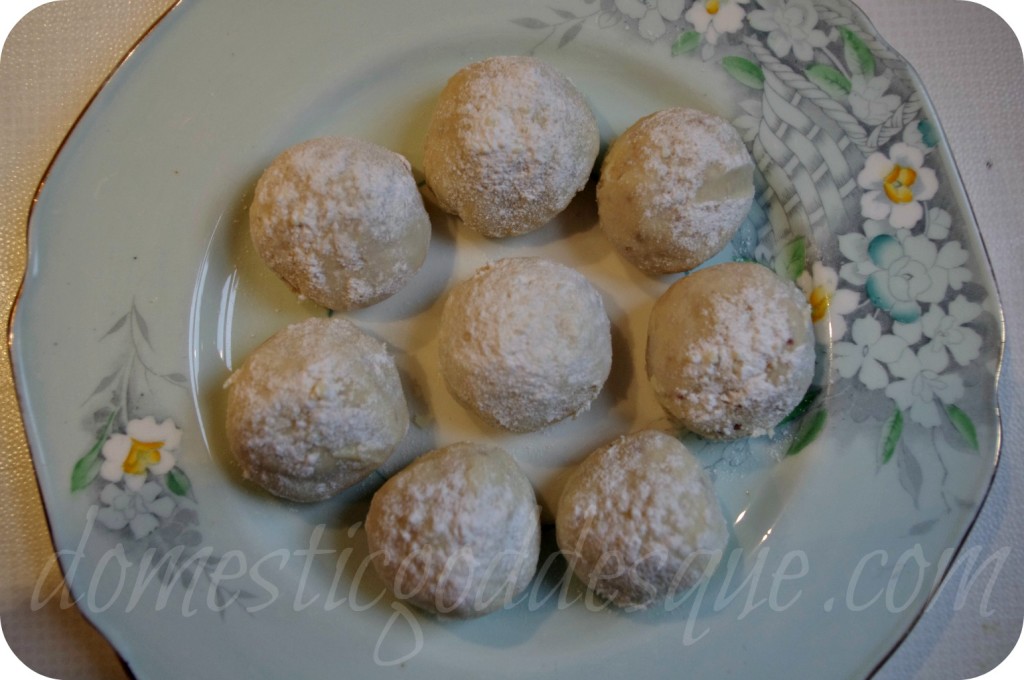 Quite delicious. And I cannot wait to see where the 12 Dishes adventure will take us next.