The Girls are growing up so quickly. Too quickly, maybe. The vast array of paraphernalia that was once so crucial to our daily living is slowly leaving the house by the back door. There is no high chair, no cot, no teeny tiny car-seat. There are no stair-gates, no change mats and now, no nappies- during the day time at least. Which means that I am no longer in need of the nappy caddy that has been in my sitting room for the past four years.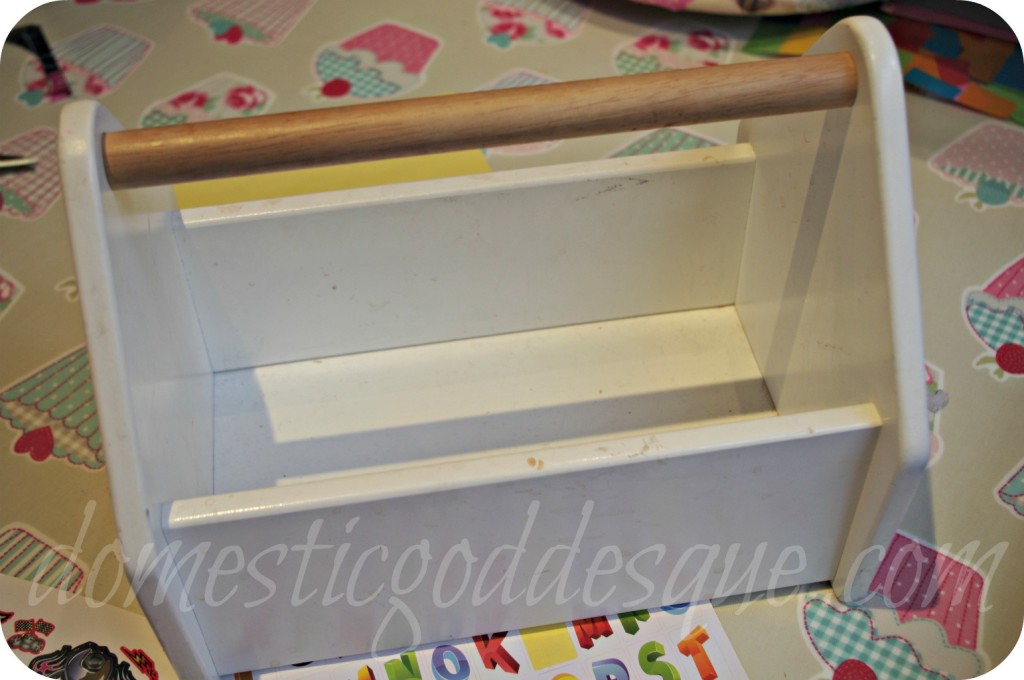 But, as it turns out, the old saying is true: when one door shuts, another opens. In this instance, as the number of nappies around the house decreases, the hairclips, bobbles and hairbands increase. At a faster rate it would seem. And so I had a new purpose for our nappy caddy. It just needed a little repurposing.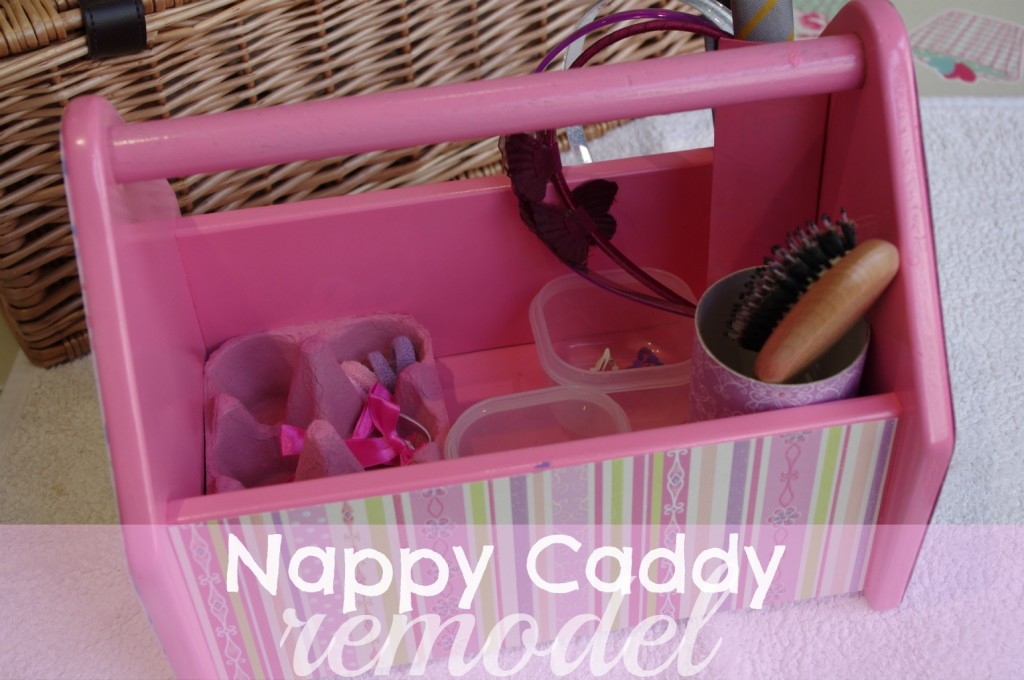 Step 1 involved a good clean.
Step 2 saw me using a glue-gun to fix an empty egg box and Toblerone box in place.
Step 3 took me outside where, with the help of my handy spray-gun attachment, I gave that baby a thorough coat of paint.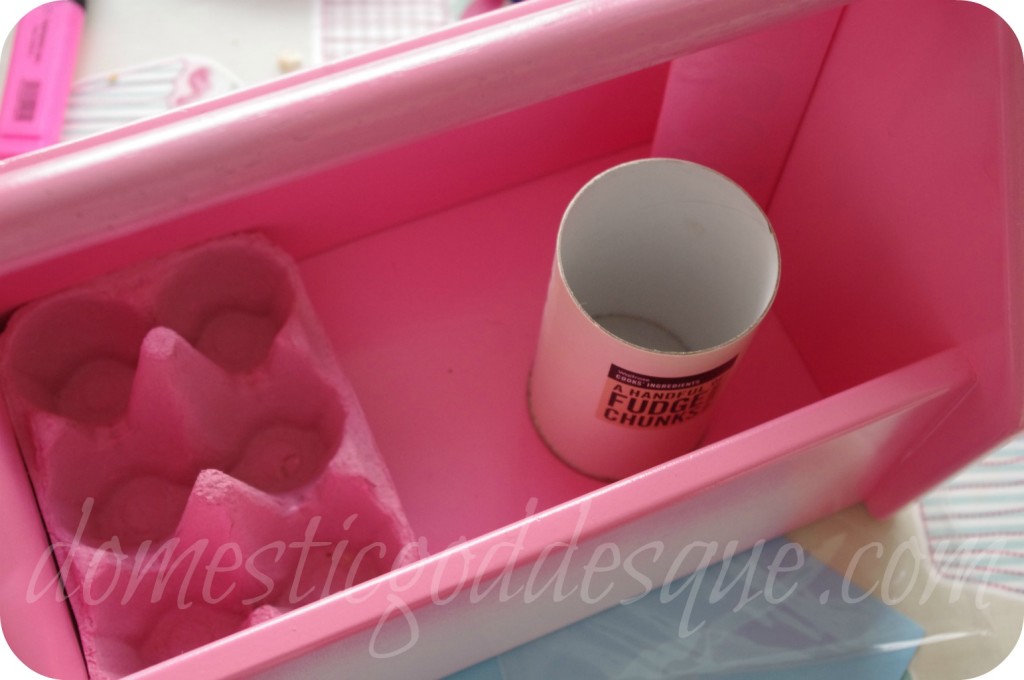 Step 4 saw me repeat step 3.
Step 5 came, after a little time rummaging around in my craft mountain, when I finally found that scrapbooking paper I bought from the bargain bucket at Hobbycraft ages ago. I cut out shapes to fit the ends and side of the caddy, then glued them in place, covering in several coats of Mod-Podge.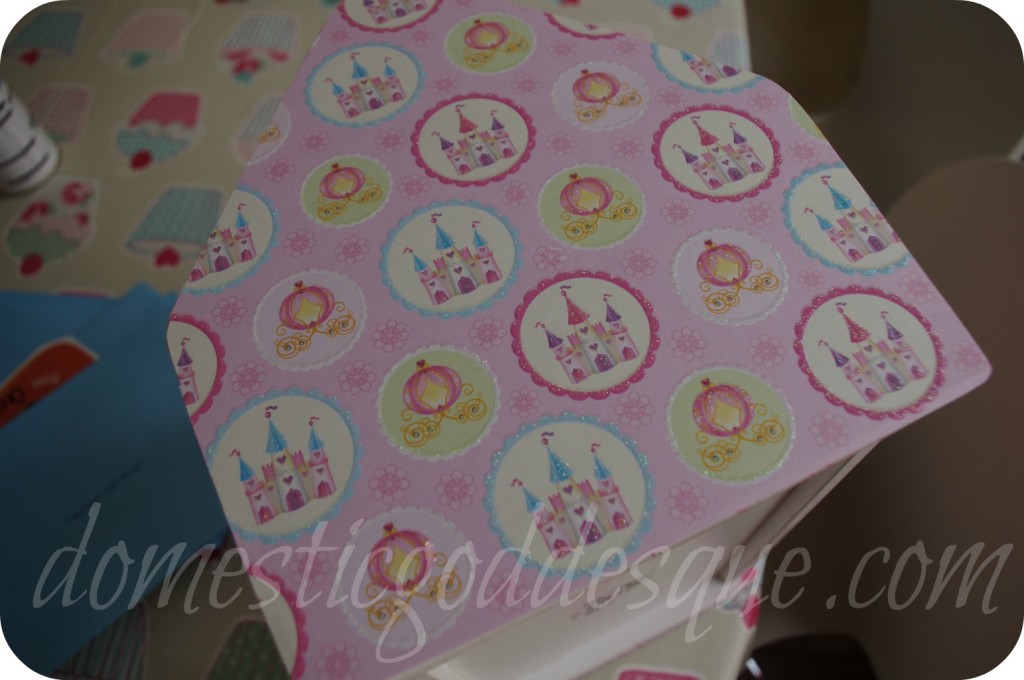 Step 6 was similar to step 5. I used some scrap paper to cover another  container, which I then hot-glued into place.
Step 7- the last step- I added two removable (and no longer used) snack boxes. Then I gathered up all the various bits and pieces and filled that baby up. DH was a very happy man- there's nothing worse than standing on a hair clip in bare feet at 3am, especially if it has a great big strawberry on it. It's the girl equivalent of a lego-inflicted injury!