In one of Dimples' cooking classes we made Cinnamon Rolls. They rose beautifully in their tin on the way home so that they were oven-ready. Whilst they baked, I whipped up some glace icing to drizzle on top, and DH and I devoured them whilst they were still warm. They are now a regular fixture, usually at weekends, but although the Little Misses like making them, LBG recently admitted that she doesn't really like the taste of them. So I tinkered with the recipe to create a chocolate version which, unsurprisingly, has been a spectacular success.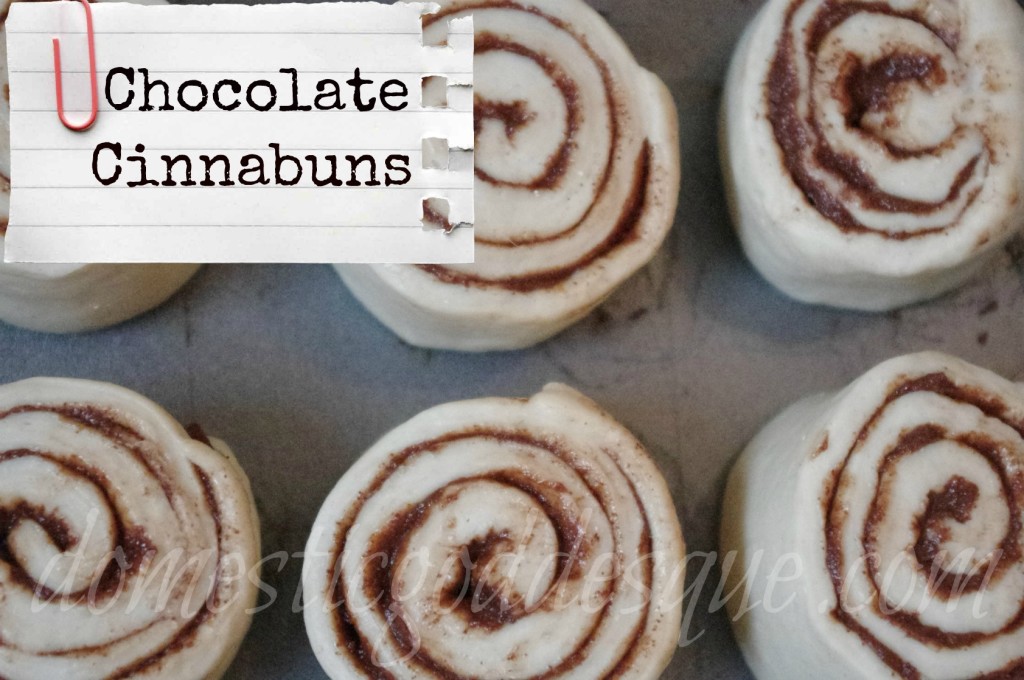 I will make it clear here that when I say 'tinkered with the recipe', I have to admit that the printed copy of the recipe has been AWOL from our house since shortly after the initial baking class. As a result, when DH asked if we could have them again, I recreated them from memory using a bread roll recipe with mixed results. Since then I have used a shop-bought white bread mix:
Make up the bread according to the instructions on the packet, and leave to rise.
In a bowl, beat together 1tbsp of butter with 1 tbsp of drinking chocolate. You can also add 1 tsp of cinnamon.
Place your dough on a lightly floured surface and roll out into a rectangle approximately 1/4 inch thick.
Spread the butter evenly across the surface of the dough rectangle.
Next, roll the dough into a fairly tight sausage, along the longest edge of the rectangle.
Tidy up the ends, then cut the sausage into equal pieces about 1.5 inches across: I usually get a dozen pieces from a standard Bread Mix.
Turn the pieces on their sides, squidging them (and yes, that's a technical term) into rounds if they have become particularly squashed, and arrange in a greased/lined tin that allows them space to spread. I use a rectangular casserole dish but you could use a roasting tin.
Cover with a damp cloth and leave to rise for 30 minutes in a warm environment. Turn the oven to 170C and leave to warm up. I generally leave my buns on the hob above the oven to rise whilst it warms up.
Bake for about 20 minutes until golden brown.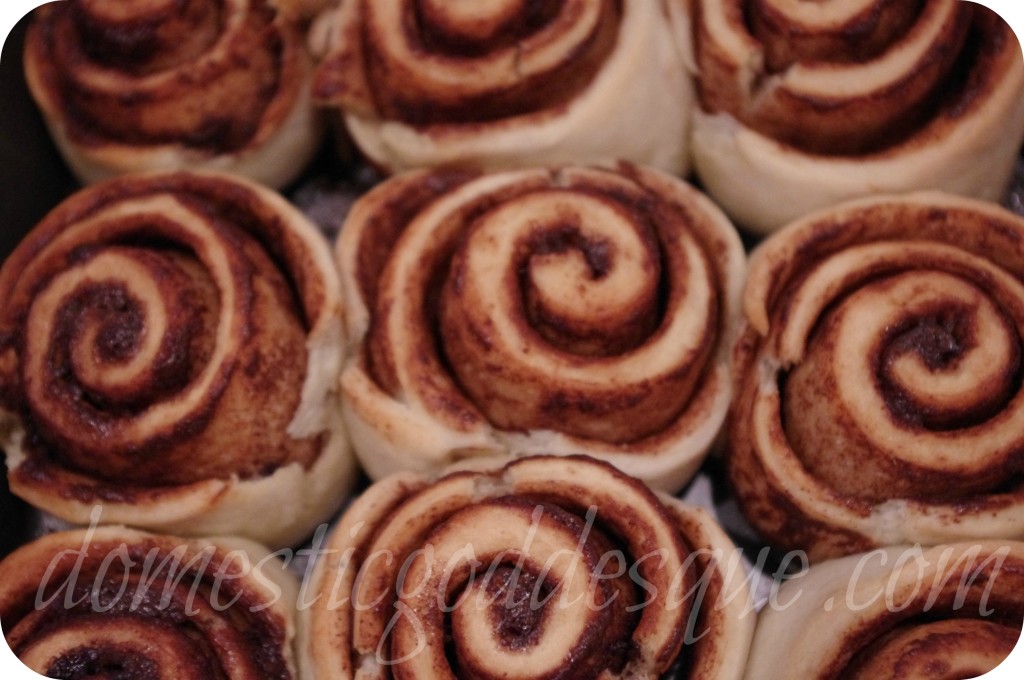 Transfer the buns from the dish to a cooling rack. Meanwhile mix 2 tbsp icing sugar and 1 tbsp cocoa with a couple of tablespoons of warm water until you have the consistency of double cream. Drizzle over the buns once cooled.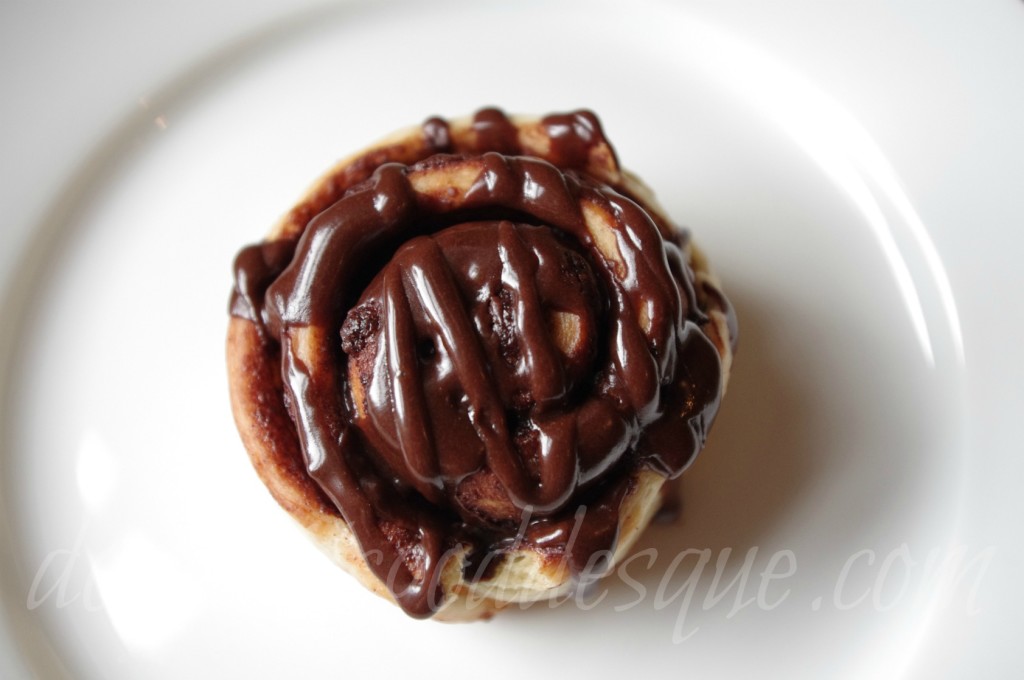 You can also make the buns in advance and leave overnight to rise, so that all you need to do in the morning is bake and serve. The icing is optional. And often messy.