I tell you, these giveaways are really putting me in the Christmas mood: I have bottled the Santa's Helper I made after seeing it on the Thrifty Christmas website. It's so delicious, I just don't know if it will last until December 25th, but I'm hoping to enjoy a glass or two whilst decking the halls next week.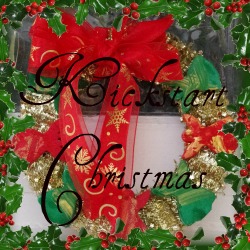 Today's giveaway is from findmeagift.com who have some truly original gift ideas for presents, at Christmas and all the year round. I was delighted when they offered me a birdhouse to giveaway. I know that probably sounds underwhelming, but just take a look at the Sylvester Bird Nesting Box and tell me you don't want it for your big bad self. I know I do: I can picture catching a glimpse of it when I look out of the kitchen window. It'll make me giggle every day.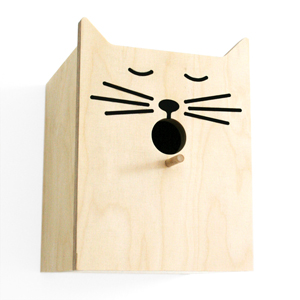 No, wait, I'm getting carried away now. Because it's not mine, it's yours. That is, if you remember to 'like' the FindMeAGift Facebook Page. Even if you don't win the Birdbox, you could still win an iPhone 4S so it's totally worth doing, right? Just leave a comment to let me know that you've done so*. You could like the Domestic Goddesque Facebook page too if your were filled with the Christmas spirit.
This competition has now closed. Congratulations to @marisworld.
…………………………………………………………………………………………………………………………………………………………………….
Yesterday, I posted about the Advent activity Calendar that we have made to kick-start the Christmas countdown at DG Manor. The girls are very excited about it, never having done one before, so I thought I should post a list of the things that we have planned so that you can see what we'll be up to in December:
Gingerbread House construction
Saltdough angels
Christmas Tree Dice Game
Christmas Alphabet Book
Dangly snowman craft
Snowman Christmas Cards and snow playdough
Colouring in Christmas lights
Marshmallow tree
Salt snowmen
Loo Roll Christmas trees
Paper snowflakes
Stocking Sweetie game and School Christmas Party
Shape Snowman Colouring and School Christmas fair
Paper Chains
Make Jingle Bells, Christmas dancing, End of Term Carol Service
Handprint Reindeer
Nativity Day
Roll-a-Snowman
Bow Wreath
Candy Cane Letter Puzzle
Christmas Tree Collage
Christmas Action Cards and Christmas Biscuits
Santa Train Ride
Reindeer Food and Christmas Visitors arrive!!
I'll be delighted if I make it to Christmas Eve with my sanity still intact but it'll be fun trying!!