I am pretty much a lone parent during the week, because DH's schedule is unpredictable. This makes eating as a family all the more important at the weekends. Once Dimples had moved onto solid food, we began to make a concerted effort to sit down together for Sunday Lunch. Not only has it encouraged The Girls to try new foods, it also means we get a chance to sit and talk with our children in an unhurried fashion, and really enjoy each other's company.

The ultimate Sunday Lunch for The Girls is Roast Chicken:
1 chicken (1.5kg), room temperature
1/2 lemon
1 chicken stock cube
25g butter, soft
Preheat the oven to 200C.
Stuff 1/2 lemon into the cavity of the chicken and put in a roasting pan.
Smear butter over surface of chicken breasts and legs.
Sprinkle with crushed stock cube.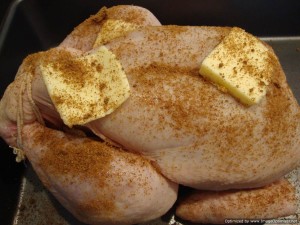 Put in the oven then reduce temperature to 170C. Cook for 80 minutes, basting every 20 minutes, until skin is crisp. Check chicken is cooked by prodding the thickest part of the thigh with a knife: if juices run clear, then it's ready. If not, cover and return to the oven for 10 minutes.
Cover and leave to rest on a board. Drain juices from roasting dish into a small pan and add 1 dessert spoon of flour*. Stir until you have a gloopy mess, then slowly add the cooking liquid from the vegetables (or boiling water) until you have the right consistency for your gravy. Whisk to ensure there are no lumps.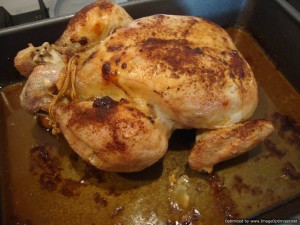 Serve slices of chicken with vegetables and gravy. Enjoy with your family!
* You could just skip all this and add hot water and bisto gravy powder.