Autumn conjours up pictures of cold, bright days, kicking up leaves in every hue of Umber and Orange and snaffling blackberries still hiding under leaves and getting the juice all over your fingerless gloves. It's a time of scarves and gilets rather than coats and hats.
Yet for us at DG Cottage, it's like a switch has been flicked from Indian Summer to Wet British Winter with very little Autumn between the two. The leaves fall from the trees, the colour of bright-burning evening fires, but lay limp and wet underfoot, slippery and without thrill.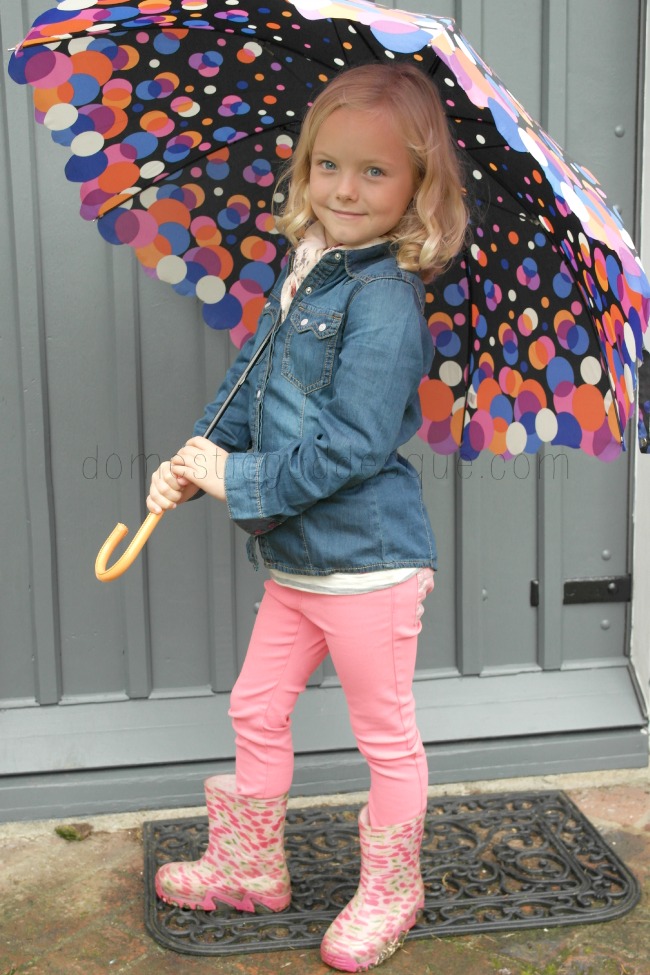 So when it came to take photographs of LBG in her fabulous Autumn Kids Clothes from House of Fraser, most of them were taken in the our beautifully made-over Summerhouse than out in the woods owing to the rain. It's a great spot for relaxing and reading so it's a good thing that the clothes were comfy: kids need their clothes to keep up with them.
The trousers, though age 6, were a little long in the leg, though they moulded them well, and very large in the waist. I would have preferred an adjustable waist in this age bracket. That said, they are a fabulous colour and the added sparkle makes her very first pair of jeans a winner!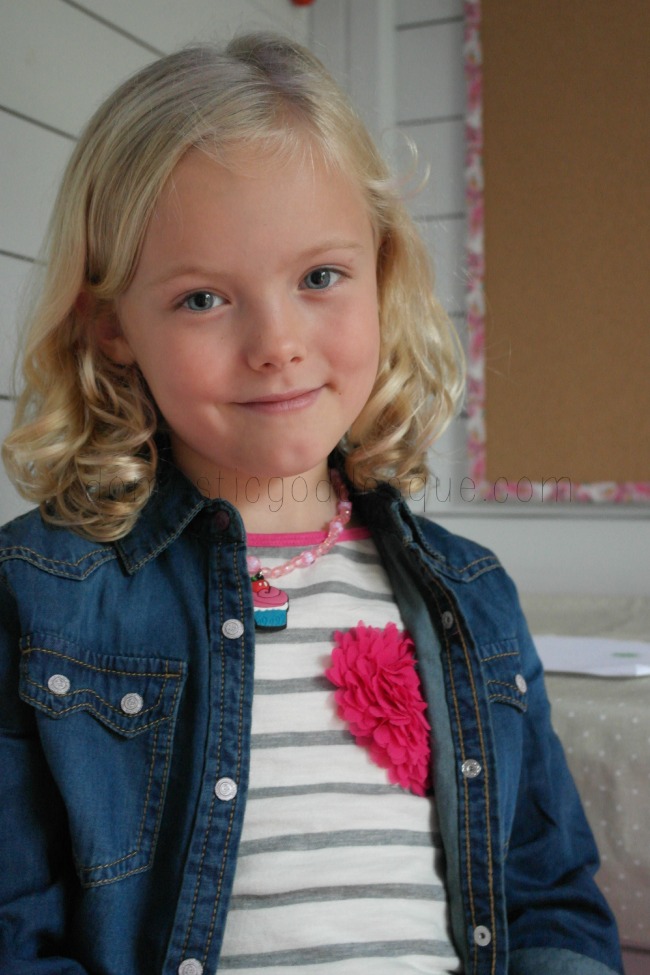 The denim shirt works with everything, whether under a cardigan, over a vest or as a jacket: ideal for a little girl who wants to put her own outfits together. She likes the versatility. I like the tailoring, and the simplicity of denim not emblazoned with unnecessary logos and mottos.
And the striped top, by my favourite brand Joules, is comfortable and fun and looks very cute indeed. The fact that you can buy from a variety of brands in one place at House of Fraser is a big draw. Another big draw is the fact that this whole outfit was less than £50, so even DH is happy.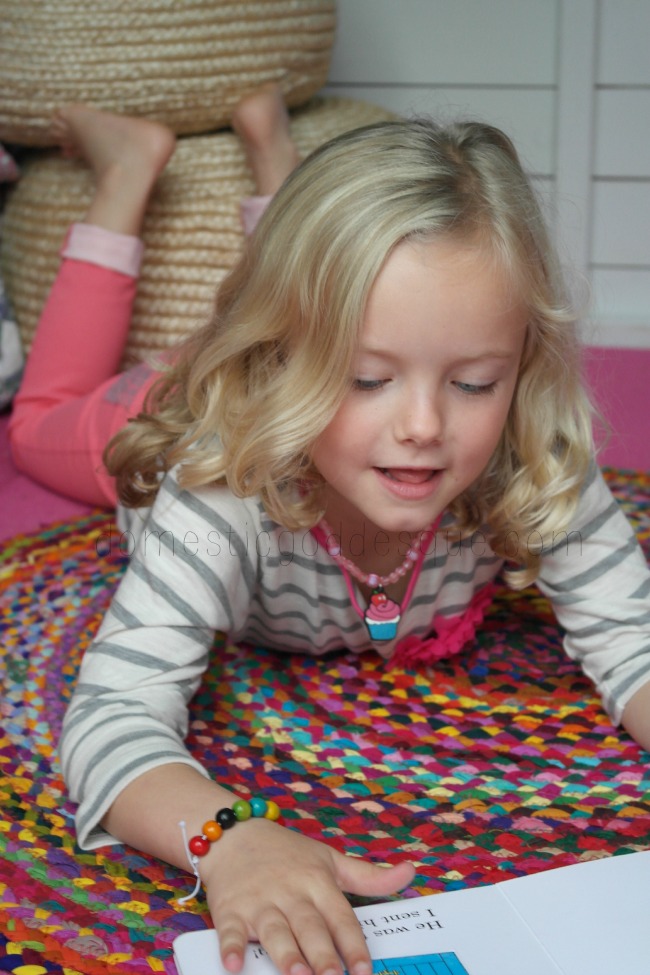 Products featured:
We were invited to try out some clothes from the House of Fraser children's range for the purposes of writing this review. All opinions and photographs are our own.