Is it a postbox if it isn't red?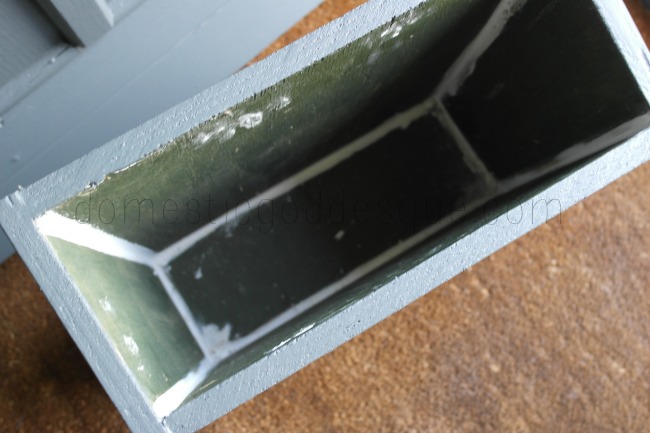 I have no idea. I got to a crucial point in my painted mailbox makeover last week and I had to ask my Instagram followers what wording I should use. I am deeply in love with the result.
After I updated our front door earlier this month, I knew I needed to do something similar with the post box. It came with the house- I presume made by the last owner- as we have no letter box in the front door. Ours is a rectangular box with sloping lid covered with roofing felt.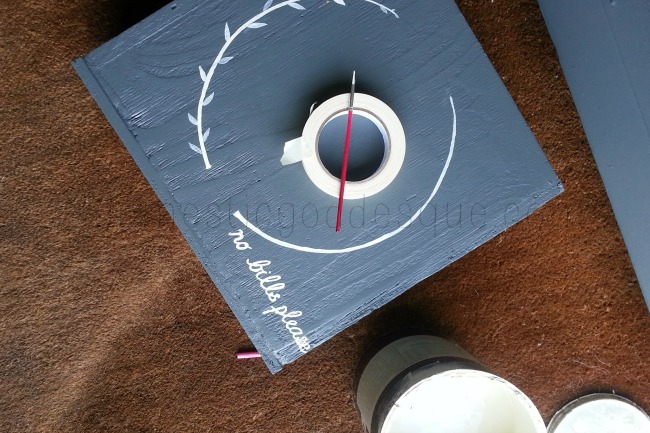 I left DH to refurb the felt, whilst I filled all the cracks, gaps and dents and sanded that baby to within an inch of it's life. Following that it was a good coat of undercoat followed by three coats of Farrow and Ball Railings- to match the front door. Once dry I sat looking at it for a couple of days without inspiration.
Then I recalled that the old box had a laminated paper on the front asking No Bills Please and it was what I needed to get started. I grabbed some Farrow and Ball Off White that we have been using for the woodwork in the house, I grabbed a couple of artist paintbrushes and I got to work.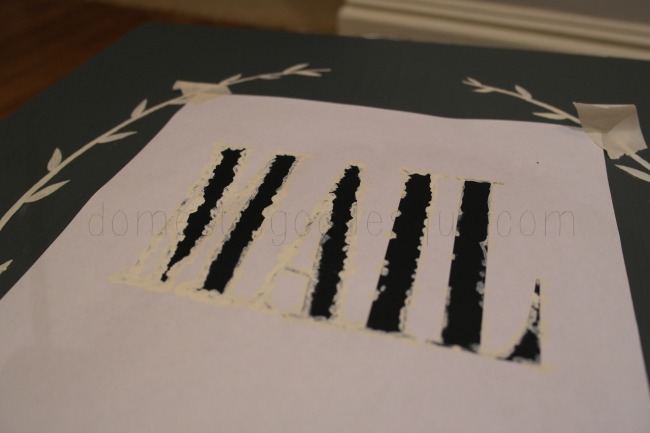 I used a dinner plate as a template, drawing round it to give me a guide for the laurels, which I hand painted. I gave it two coats. I also freehanded the phrase *no bills please along the bottom, which also took two coats. But the wording in the middle was still a conundrum until the very clever Little Wood Life suggested on Instagram suggested "snail mail" and I got to work.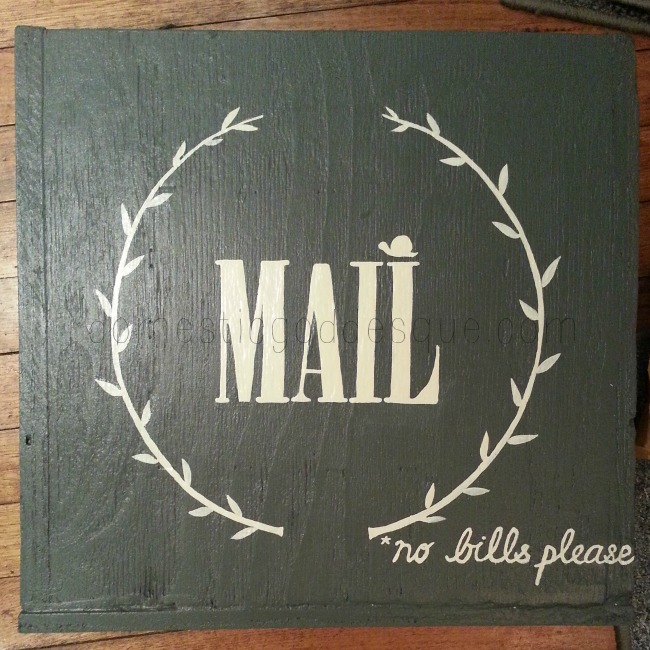 Rather than freehand the lettering, I printed off the phrase MAIL and trimmed the printed page down to size then secured it in the right place with masking tape. Then I used a pin to prick holes around each letter before covering the whole area with a layer of paint. This transferred through the holes thus transferring the font to the front of the postbox and allowing me to paint within the pin-hole-guided edging. I gave it three coats before I was happy with the result. Then I added a small snail silhouette- again freehanded.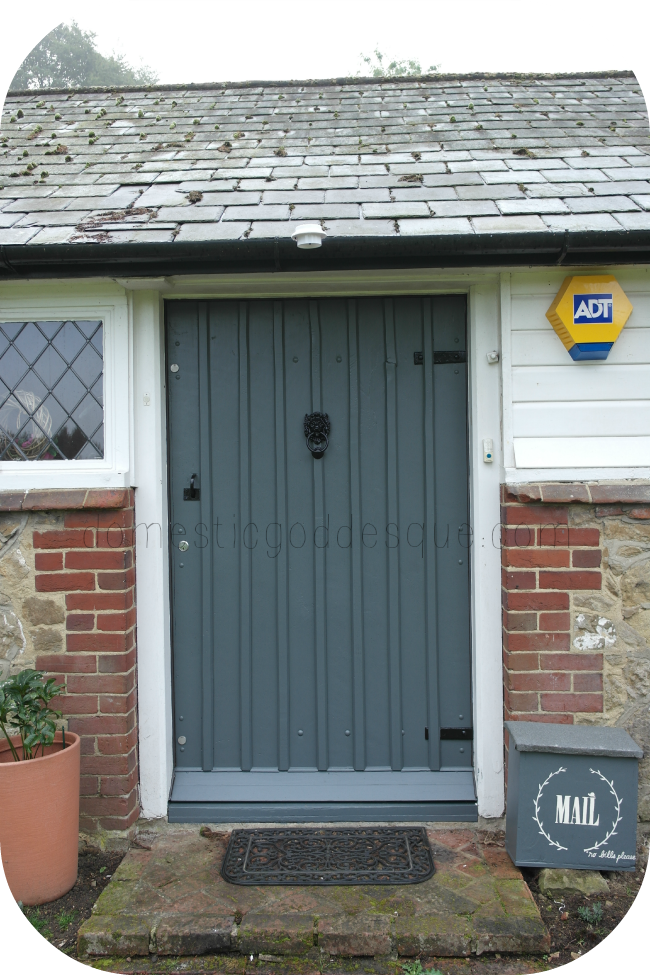 And that is it. The postman loves it. As does DH and The Girls.